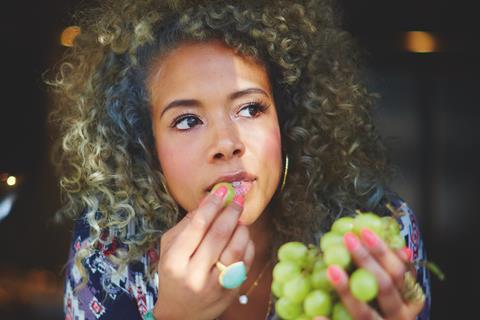 Consider that US singer Kelis' milkshake brings all the boys to the yard – then imagine how powerful her cooking might be. Especially when it contains cannabis.
The multi-platinum Grammy-winning star – who hosts a Netflix show called Cooked with Cannabis – is to present and cook at 'Prohibition Partners Live', an online conference that promises to "bring together thought leaders from the realms of culture, commerce, science, and politics to discuss the future of cannabis around the world". Far out.
The event, on 22 and 23 June, is a virtual extension of a conference usually held at the Southbank Centre, which works nicely for anyone too baked to leave the house anyway.
And if her THC-laced meals don't appeal, Kelis will also take part in a discussion about how cannabis brands can leverage the drug's long-held association with music to become ever-more mainstream.
Could the CBD craze be a mere gateway to a future of fully weed-enhanced food and drink? Like… dunno, man.