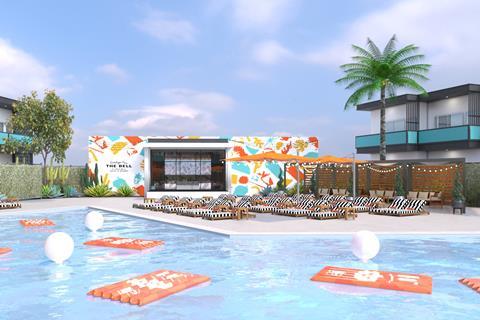 Need to unwind? Taco Bell is to host holidaymakers at a special resort & hotel in Palm Springs, California.

The resort, named The Bell, will be open from 8 to 12 August. It's not hard to guess what's on the menu, but what else gives holidaymakers that Taco Bell flavour? Well, some unsubtle wall 'art', for one – plus pillows and pool 'floaties' inspired by hot sauce packets.

Elsewhere, gift shops and cocktails will be 'infused with a Taco Bell twist', as will an on-site nail bar. Mercifully, everyone gets access to a 'fitness center', too.