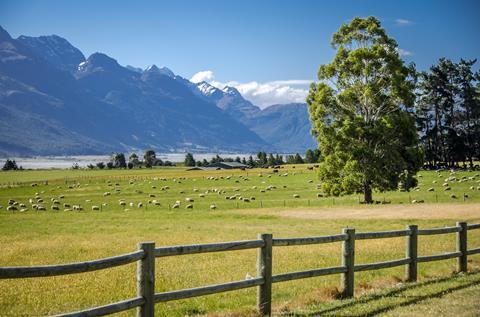 A no-deal Brexit has "already arrived" for thousands of food and drink companies whose import and export plans have been thrown into chaos by lack of key information from government, business leaders have said.

As Prime Minister Boris Johnson tries to negotiate an alternative to the Northern Ireland backstop, it emerged that ships carrying goods to the UK were already "in the water" despite their importers having no idea what the tariffs on them would be.

Ministers have yet to publish an updated list of temporary tariffs that will apply in the event of a no-deal, despite environment secretary Theresa Villiers promising last month that they were imminent.

Suppliers told The Grocer it meant products, including New Zeland lamb and ingredients such as soy and palm oil, were currently on boats bound for the UK which would arrive after the 31 October deadline.

In March, the government published details of the UK's temporary tariff regime for a no-deal exit, which put zero tariffs on 87% of the UK's imports.

However, tariffs would still apply to 13% of products and the impact on the market of zero tariffs has caused major concerns among producers.

The industry has so far been left in the dark on further detail.
"For something like New Zealand lamb, it's on the way and we don't know what tariffs it will incur when it arrives," said FDF chief executive Ian Wright. "That is just bonkers."

"It effectively means for quite of lot of our industry that are exporting to and from far-flung places, a no-deal Brexit has already arrived.

"The clock is no longer ticking, it's now too late."

Wright said the "information vacuum" was also causing paralysis for exporters who had no idea whether trade agreements negotiated by the EU would apply.

So far, the UK has signed 14 "continuity" deals, but 25 countries which had deals with the EU have still to be rolled over.

Business leaders are also fuming about the government's failure to provide IT support to help companies facing extra red tape on the borders in the event of no-deal.

With mixed-load hauliers facing having to provide up to 100 different health certificates at a crossing, HMRC had promised to provide software which would allow companies to "virtually" test the impact on their supply chains. However, the so-called HMRC self-assessment tool has still not gone live.

Andrew Opie, head of food policy at the BRC, said: "We were promised that in July and still nothing has happened.

"The fear is that by the time it's ready the real no-deal Brexit will already have begun.

"That's a huge problem and something we have been raising for months but we've seen nothing happen."