The decline of Britain's biggest energy drink brand is proof of the perils of reformulation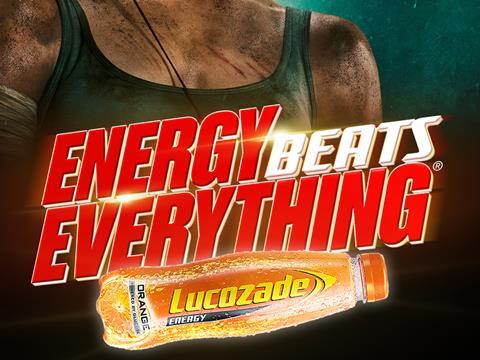 Last year's ranking: 14
Sales: £400m (-8.1%)
The decline of Britain's biggest energy drink brand is proof of the perils of reformulation. Lucozade Energy has had £43.8m wiped from its value after launching with a new recipe last year that brings it under the sugar levy threshold. The response from shoppers has been lacklustre: Brits drank 23.5 million fewer litres of Energy compared with the previous year.

Lucozade Zero and Lucozade Sport, meanwhile, are flying thanks to their health and low-sugar credentials, to the tune of a combined £10.9m in added value. Recent launch Fitwater is also off to a decent start, having already racked up £1.2m since hitting shelves last summer.

However, Energy's decline was enough to drag the Lucozade brand down a total of £32m regardless - the third greatest loss in this list.

Still, LRS stands by its decision to reformulate Energy and claims shoppers are beginning to return. "When you change a brand as well-loved as ours, some consumers will inevitably notice a recipe change and we expected some impact," says LRS UK sales director Scott Meredith. "We're confident the changes were absolutely the right thing to do."

Lucozade has a "record" marketing investment planned for the year to come, adds Meredith. So far, it's re-established its relationship with video game heroine Lara Croft for the new Tomb Raider movie, having first teamed up with the franchise in 1999.

Whether the tie-up signals a resurgence for Lucozade is anyone's guess. After all, as LRS learned this year, remakes often struggle to capture the magic of the original.