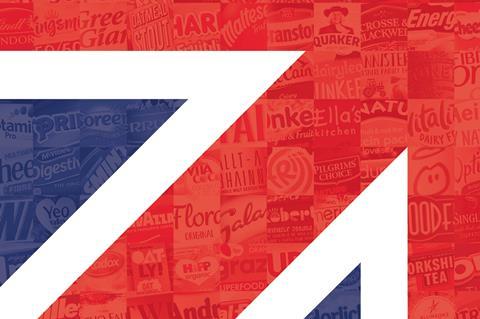 British food and drink is doing a roaring export trade, but the looming prospect of Brexit threatens to rewrite the rules
Forty years ago, a spat over apples was the largest source of tension between the UK and the EU. Things are a little more serious now. Wherever you stand on the UK's decision to leave, the deadlock over Brexit demands means only the boldest of Brexiters would suggest things are going well.
Epic levels of political chaos and dire predictions for the future of UK GDP have swirled around since the referendum result. So far, British food and drink is weathering the storm, with exports reaching an eye-watering £22.6bn last year.
But the FDF has warned growth slowed in 2018 to a quarter of the rate seen in 2017. Whether that is down to Brexit is up for debate. Still, as the leave date approaches, the potential for disruption is becoming very real. The EU is by far the UK's biggest buyer of food and drink, and the fastest-growing market last year. The lengthy and divisive negotiations over the withdrawal agreement serve as an ominous overture for the renegotiation of trade deals still to come.
Leaving aside the prospect of a no-deal scenario for the moment, any deal could create challenges from tailbacks to tariffs. On 13 March, the UK revealed a new tariff timescale that was branded "disgraceful" by FDF CEO Ian Wright. Accusing the government of breaking promises, he said the new system was "confusing and complex" and warned "any food and drink manufacturers who trade with the EU will surely question whether the UK is the right place for them to be".
There is also the question of whether international consumers will feel so favourably towards British produce after the high-profile, drawn-out wrangling of Brexit negotiations. All of which could make you doubt the future of the burgeoning £22.6bn export market.
Still, the UK is coming from a strong starting position. Mintel's director of food & drink Chris Brockman says the UK is seen as "innovative" and a "recognised world leader" when it comes to food and drink.
Many home-grown products are booming on the back of these perceptions. Whisky is a now a £4.8bn export market, while chocolate rakes in £749.5m and cheese is worth over £675m. Gin exports rose 15% to reach £612m in the past year, which is helping in turn tonic brand Fever-Tree sell its wares overseas. There are plenty of emerging areas of interest, too, says Scotland Food & Drink CEO James Withers. "Rapeseed oil is thriving in the Middle East, craft beer and craft spirits are incredible right now, then there is gluten-free, dairy-free, crisps and snacks, soft drinks… there is massive variation in the export offer."
Appetite for these products is unlikely to change in the aftermath of Brexit. While it may have been damaging for Britain's reputation abroad, there is no reason to think it will harm the reputation of British food and drink, says Sean Ramsden, who runs one of the UK's biggest exporters, Ramsden International.
"I'm not convinced Brexit will affect the brand. It's a political and economic development but it doesn't affect the quality of the product. So it won't have an impact on the perception of the brand."
Perception is "one consumers will pay a premium for, especially in China and India. They see the premium value, they believe in the safety of the product, whereas Chinese domestically produced product doesn't always have the best reputation."
That premium can be as much as 22%, according to the 2019 Alantra Fast 50 Food and Beverage report. It seems something consumers are willing to pay. Defra says UK food and drink exports have increased by "nearly two-thirds since 2007". The likely drop in the value of sterling after Brexit could make UK food and drink even more attractive.
China and India aren't the only markets where British sells. Soda brand Ugly says being British is "very much part of our positioning" as it looks to crack the US. "The reaction in America to the name Ugly is almost exclusively positive, they love the irreverence of the name." Japan is also lapping up the British brand.
Granted, there is less of a love-in going on between the UK and the EU. Tensions aren't only running high among politicians. Brexit was arguably responsible for reigniting the fisheries dispute in August, when 'Scallop Wars' saw 40 French boats clash with five British boats off the coast of Normandy.
Even in the EU, though, emotions aren't running high enough to really deter consumers. Scotland Food & Drink's Withers says he hasn't noticed an "anti-British" feeling in his dealings with the EU. "I don't sense a tinderbox here," he says.
Instead, the main barriers to trade are practical. "We've been asking our staff overseas, and outside the EU it's business as usual, but in Europe it's a different story," he reports. "Most of it is driven by practical concerns over logistics and tariffs."
The FDEA tells a similar story. It says the years of loyalty built up in EU countries such as France, Germany and Spain is at risk of eroding due to a lack of information. "Uncertainty over the future trading relationship, lack of clarity on labelling requirements and the inability to guarantee tariff-free prices for 2019 and beyond means new projects and wider investment plans have been put on hold," it says. "Many companies would normally have finalised their Christmas 2019 orders by now, but that's proving particularly precarious."
Overcoming these practical barriers with the EU will be crucial. The European market was worth £13.9bn to British food and drink exports last year.
The remaining £8.7bn comes from outside the EU. There is plenty of opportunity for British food and drink to flourish here. But again, trade deals will be a factor, and quick wins look pretty unlikely. Mintel's Brockman says "expecting UK food and drink exporters to quickly develop new and fruitful markets post-Brexit is overly optimistic. Outside the EU the top markets are the US and China. Both require a lot of patience to develop and are very competitive, and being outside the EU may complicate dealing with them. And most of the talk about the US has been about trade deals that allow more US-produced food into the UK, not vice versa."
It seems that way. On 10 March, US ambassador Woody Johnson tried to persuade the UK to chill out about chlorinated chicken. A few days later, while Trump was chiding Theresa May for "not listening" to his negotiating tips over Brexit, he also dangled a "very big trade deal" with the UK – presumably if it plays ball.
The US may be keen to export to the UK, but a reciprocation of that deal may prove tricky. Ramsden says the US is a "notoriously difficult" export market, especially for food. "It could be a big market for us but it's probably midway down our list and that's almost entirely down to the compliance issues we face, which I imagine is a deliberate strategy of the US government."
Elsewhere, Ramsden is "excited by Africa, but I think it will take a long time. Ten years from now it will be a really vibrant and interesting market for British food, because of the growing middle class. And it's becoming easier to do business there."
A United Kingdom?
Wherever the most exciting market may be, global opportunities undoubtedly exist. Which makes the marketing of British food and drink crucial. That's something the government is working to get right. The launch of its Food is Great campaign just a over a year ago looked to promote food and drink exports under a Great British umbrella brand.
The Department for International Trade believes the campaign is working well, unlocking barriers to trade, opening new markets and posting record numbers.
One beneficiary is Joe & Seph's. Co-founder and director Adam Sopher says the department recently linked him up with the embassy in Hong Kong, a target market for the brand. "They are having a big party for the Queen's birthday and we will be providing popcorn for the reception, where they will be inviting lots of important local distributor and partners, basically everyone I want to be eating our popcorn," he says.
Other benefits include web experts to help brands crack markets such as China, meet the buyer events, an international trade advisor and match funding to aid expansion. "I put in £3,000, they put in £3,000, which has allowed us to do trade shows overseas," says Sopher. "They directly led to customer wins."
Still, even this campaign comes with its own controversy. The idea behind the Great British moniker was to "highlight the very best food and drink from all parts of the UK, including Scotland, such as scotch whisky, Welsh lamb and Cornish pasties," says the DIT.
But not everyone is happy being lumped under the Great British brand. Scotland Food & Drink is one critic. "The Great campaign doesn't work for Scotland because it doesn't recognise that for 12 years there has been work going on to build a national identity for parts of the UK," says Withers. "It's the front face of the UK's trade effort on food and drink but it's been developed in isolation of any discussion with us. It's hugely frustrating. At best it sends a confusing message, at worst it runs roughshod over 12 years of work in Scotland, where food and drink exports are up 130% since 2007."
It's a tricky dilemma. Scotland, Wales and Northern Ireland have built themselves as distinct brands. Meanwhile, England has focused on promoting the identity of different regions through products like Cumberland sausages or Yorkshire Tea. This devolved strategy has paid dividends in many cases. Yet others argue it is complicating the matter when Britain should be promoting a united front with a clear proposition. So deciding which tack to take has no easy answer.
For Mintel, the right strategy depends on with whom you are dealing. "Generally, the more specific the provenance and the more rural a region is, the better the image when it comes to authentic storytelling," says Brockman. "Welsh, Scottish or Cornish can work well in 'near' export markets. However, the further away you go, the less likely people will have heard of some UK regions. So the overall British brand and flag still has some cachet, especially in Asian markets." Japan, for example (see left), is one country where consumers aren't likely to see much of a distinction between Welsh, Scottish, English and Northern Irish produce.
Of course, this is all academic unless Britain gets itself into a position where it can trade efficiently. The uncertainty surrounding Brexit certainly seems to be creating unease. "We have always encouraged companies to expand into new markets when the time is right for their business," says the FDEA. "It is not reassuring that in 2019 we find that many companies are looking for new markets, not to expand, but to replace business that they feel they risk losing in the EU in the current climate of uncertainty."
Scotland Food & Drink's Withers says this uncertainty will be replaced by a "disaster" in the event of a no deal. "The disruption, the extra paperwork and delays at ports will cause real damage. For products like Scottish lamb and beef, the tariffs could effectively close that market," he says. But no-deal aside, he says the industry will "work through" an exit from the EU. "Over time Brexit will just be another thing the industry has had to adapt to."
After all, if there's one thing British food and drink is able to do, it's adapt. Still, first it will need to know exactly what it's adapting to. Only then can it get back to doing what it does best.
Japan: the land of rising opportunity?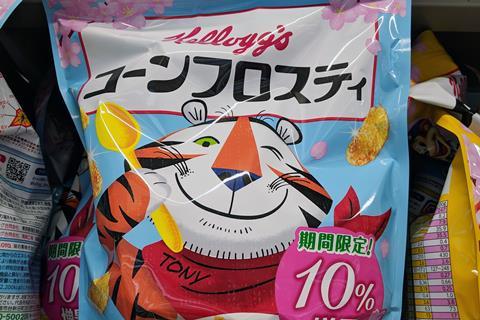 Brand Britain is already big in Japan. Lush, All Saints, Reebok, Next, Laura Ashley, Wedgwood, Ted Baker, Dr Martens, Barbour, Clarks, The Body Shop, Paul Smith and Vivienne Westwood are among the fashion and beauty brands with Tokyo stores.
Japanese consumers love products with heritage, but they also want to keep pace with the latest trends, says Kae Miyazawa, head of consumer and retail at DIT. The UK – with its royal family, rich cultural history and modern celebrities – is respected and perceived as both "luxurious" and "cool".
But Japanese consumers 'show little familiarity with brand Britain when it comes to food', according to AHDB's Japan Focus Report. Which it deems 'unsurprising, given the small scale of exports to the country'.
Indeed, an AHDB/ICM survey of over 4,500 international consumers in 2017 found almost half (47%) of Japanese respondents had no real preconceived notions of British food and drink.
That's beginning to change. Exports totalled £188.7m in the first three quarters of 2018 – up 10.6% on the same period in 2017, according to the FDF.
Perhaps unsurprisingly, the most obviously 'British' products – like shortbread, whisky, Scottish smoked salmon and black teas – have made the most headway. But more recently there has been "notable growth" in exports of pork, soft drinks and cheese, the FDF notes.
The market for British craft beer and gin is also growing as Japanese consumers become more aware of the quality of UK booze, according to the DIT.
Social media is also helping British food brands succeed in Japan. North London cake sensation Lola's Cupcakes had queues down the road for weeks after opening a shop in Tokyo, thanks in part to its Instagram presence. Lola's did adjust some of its recipes to suit Japanese tastes, though – an approach also taken by Kit Kat when it went into Japan in 1973, enjoying big success as a result.
British brands could also learn from Kellogg's, which is tapping into Japan's obsession with all things seasona