The 2019 edition of Britain's Biggest Brands has landed. Here are the top 100 brands in UK grocery ranked by value, from Yorkshire Tea to Cadbury. Scroll down for this year's biggest winners, fastest fallers and everyone in between.
Brand values are the sum of value sales of all products across multiple categories trading under one name, specified on the front of pack. All data below is for the period 52 w/e 29 December 2018. Data is taken from Nielsen's Scantrack service.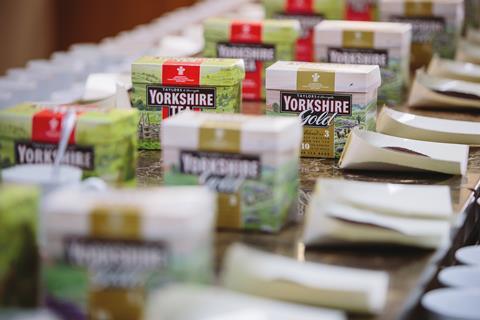 100 (100) Yorkshire Tea
Sales: £94.6m (+7.4%)
Sticking to its guns has paid off for Yorkshire Tea. Despite the decline of the traditional cuppa, the brand has resisted the temptation to venture into new markets.
Instead, it added an extra £6.5m to its value and sold nearly 550,000 extra units by focusing on its well-loved black tea lines.
Marketing was partly to thank. Yorkshire Tea "firmly established" itself as the number two standard black brand with the help of a high-profile TV campaign featuring the likes of Michael Parkinson, the Kaiser Chiefs and the Brownlee Brothers. It was the brand's most successful campaign ever for "improving awareness and value perceptions and recruiting new drinkers", prompting a £3m extension. A partnership with The Telegraph to find Britain's best garden has also put "awareness of Yorkshire Gold at an all-time high".
Innovation in black tea helped too. Last year saw the addition of Biscuit Brew, designed to taste like tea and biscuits, to its speciality range.
These speciality brews were one of the key reasons behind value growing ahead of volume, says Yorkshire Tea, along with "160s packs performing particularly well".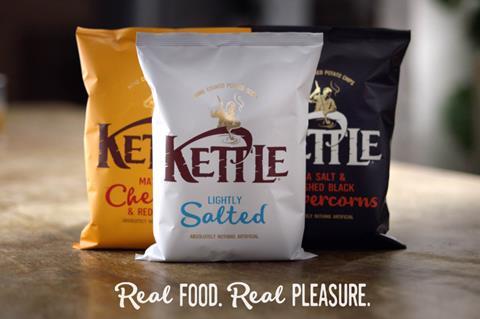 99 (92) Kettle Chips
Sales: £95.4m (–4.8%)
Faced with a raft of delistings in the mults, Kettle Chips is keeping busy. The posh crisps brand launched a £3m push after becoming part of Campbell Soup Company. There was also a tie-up with Chili Cinema, a new sharing range and the debut of world food-inspired Ridge Cut.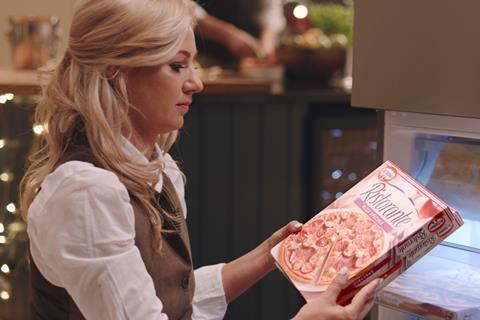 98 (95) Dr Oetker
Sales: £95.7m (–1.0%)
It's a drop of three places for Dr Oetker, but it's just one of the many brands fighting back with veggie options. It teamed up with Quorn to use its veggie chicken and bacon substitutes on two pizzas. Plus, there are plans for a cheese stuffed crust variant in response to consumer demand.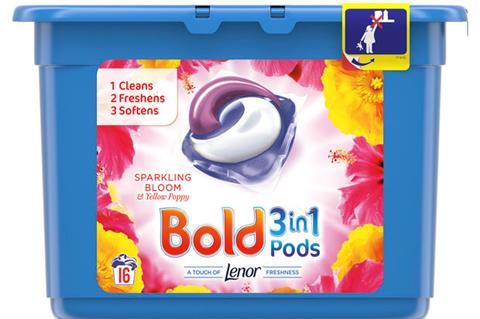 97 (83) Bold
Sales: £97.0m (–9.0%)
A £9.5m drop saw Bold fall behind Surf (96) for the first time. However, owner P&G insists its "relentless spending" on media is beginning to pay off. The average cost per wash is starting to climb, it says, thanks to consumers picking up premium formats such as liquitabs and pods.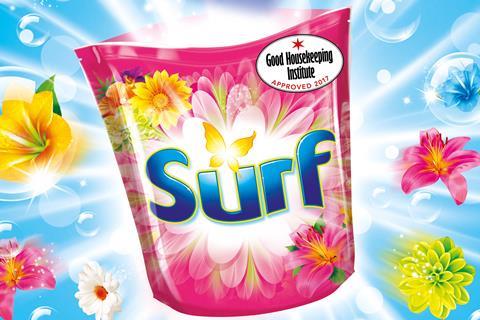 96 (91) Surf
Sales: £98.2m (–3.3%)
It may have lost £3.3m, but Surf is holding its own against rival Bold (97), which it has overtaken in this year's ranking. Surf says this is down to its sponsorship of E4's Celebs Go Dating, helping it connect with younger audiences, and standout NPD such a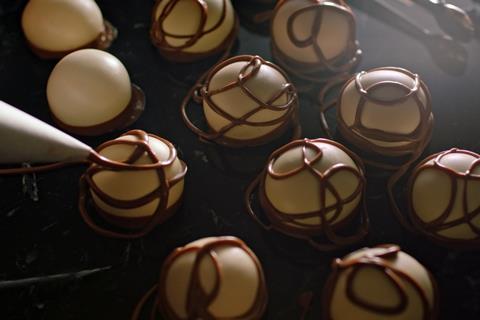 95 (84) Thorntons
Sales: £98.7m (–7.1%)
Thorntons will have its fingers crossed that supermarket sales can help buoy steep declines on the high street, with £1.6m spent on store closures alone in its first full year under Ferrero's ownership. But that reversal of fortunes hasn't happened yet: volumes tumbled a bitter 12.5%.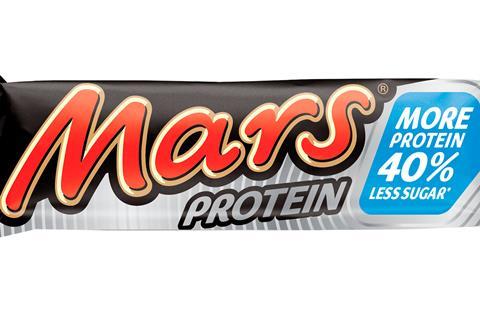 94 (90) Mars
Sales: £99.4m (–2.8%)
Yet another year of value decline for the Mars bar – it saw £2.9m melt away as volumes fell 3.7%. Mars is now looking to its More Protein variant, added a few weeks ago, for growth. Marketing-wise, the brand renewed its partnership with the FA for another four years.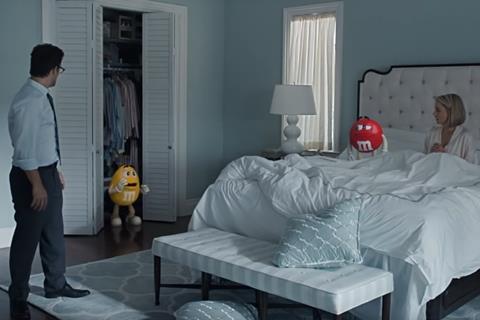 93 (99) M&M's
Sales: £99.4m (+11.9%)
Selling an additional 7.8 million packs translated to an extra £10.6m boost for M&M's. Such sensational growth was down, in the main, to the most successful Facebook campaign for any Mars brand. Focusing on the new M&M's Mix variant, it led to a 36% uplift in sales.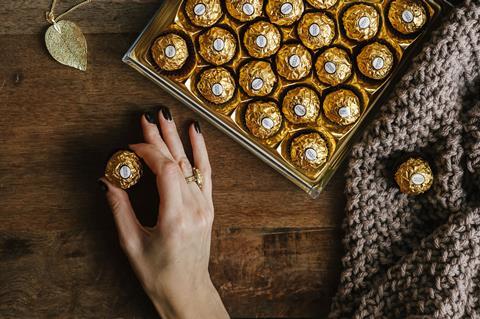 92 (93) Ferrero
Sales: £99.7m (+0.8%)
Premium seasonal lines such as a giant £8.99 Easter egg helped mitigate a 1.2% fall in volumes at Ferrero. It's a strategy the brand owner looks set to continue with the March launch of cocoa and hazelnut mini eggs, welcomed excitedly by shoppers at Tesco, Sainsbury's and Waitrose.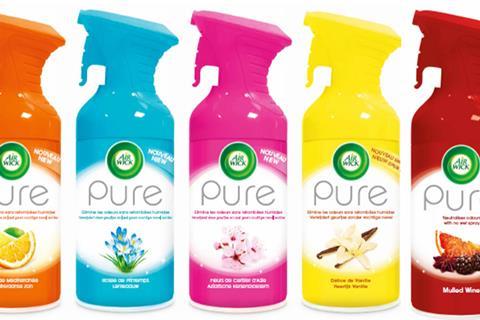 91 (87) Air Wick
Sales: £100.1m (–3.9%)
Sales of Air Wick appear to be going down the toilet despite continued support for the 2017 high-profile launch of VIPoo. Maker Reckitt Benckiser reported a "strong performance" from the brand in the summer but, with £4m wiped off its value, Air Wick falls four places in our ranking.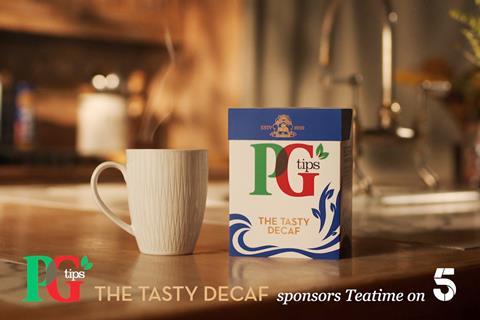 90 (75) PG Tips
Sales: £100.9m (–9.5%)
The decline in black tea saw PG Tips fall 15 places in our ranking. Still, that's forcing brand owner Unilever to think innovatively. Over the past year, it has launched a raft of on-trend lines for the tea brand including PG Tips 2 Go, Perfect with Dairy Free and a Tasty Decaf variant.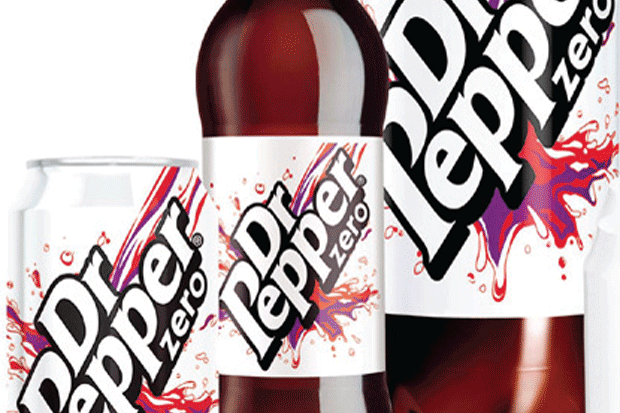 89 (98) Dr Pepper
Sales: £101.8m (+12.1%)
Dr Pepper has breached the £100m mark with a £10m gain. That's thanks, once again, to the sugar tax (volumes are up just 3%). Predictably its zero-sugar variant grew fastest. The brand is also gaining visibility, having been part of CCEP's summer advertising splurge for the first time last year.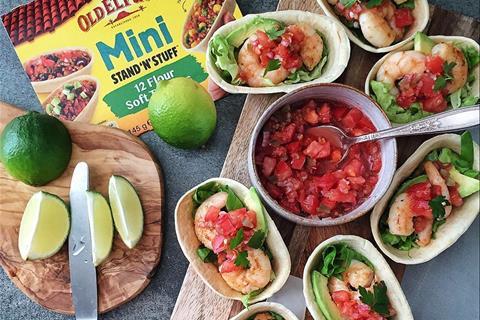 88 (94) Old El Paso
Sales: £101.9m (+3.2%)
Arriba! Old El Paso jumps six places in the table as the UK's taste buds continue to crave spicy food. It went heavy on the Mexican theme this year, including the giveaway of a £6,000 Mexican holiday and limited-edition packaging aligned with Mexico's annual Day of the Dead festival.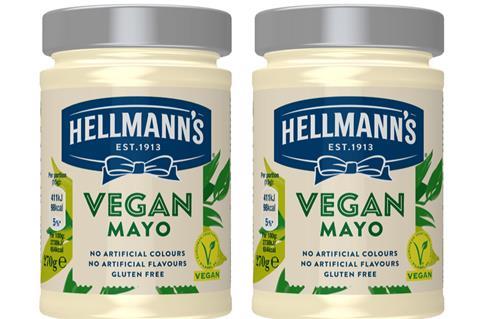 87 (85) Hellmann's
Sales: £104.0m (–2.0%)
It may have suffered a sales dip in its battle with Heinz, but Hellmann's is still the UK's most popular mayo by far. It is building on that position with savvy innovation, launching a "highly popular" vegan SKU and teaming up with Tabasco for a mayo that "taps the growing hot sauce market".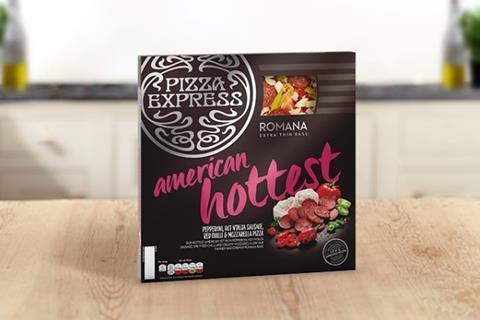 86 (77) Pizza Express
Sales: £104.2m (–5.2%)
Casual dining chains are in trouble, and Pizza Express isn't enjoying life in the chillers either. Falling nine places, it's the worst performing pizza brand in our ranking. It's hoping to change all that with innovations such as its Vegan 'Giardiniera' pizza, launched in Waitrose last September.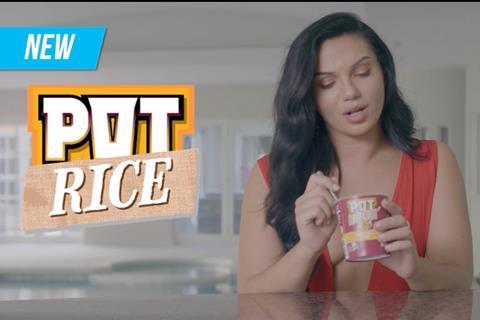 85 (88) Pot Noodle
Sales: £106.4m (+3.9%)
Despite all the talk of clean eating and cooking from scratch, there's no sign of the nation's love of Pot Noodle waning. An extra 6.5 million packs were sold last year, equating to a near £4m increase in value. Will July's relaunch of sister brand Pot Rice have the same success?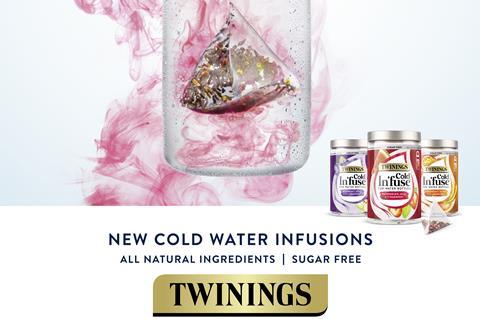 84 (82) Twinings
Sales: £106.4m (–0.3%)
Despite a 3% drop in volume, Twinings says it is bucking a faster downward trend in black tea (PG Tips has fallen 15 places in our ranking to number 90). The brand puts its steady value down to a £6.2m investment in premium NPD, such as its Cold In'fuse and Superblend ranges.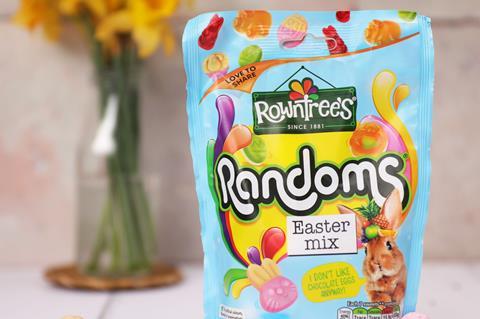 83 (96) Rowntree's
Sales: £107.0m (+15.1%)
Testing 76 versions of a reduced-sugar recipe has paid off for Rowntree's. The new 30% reduced sugar versions of its bestselling Fruit Pastilles and Randoms sweets helped add £14m to the brand's retail sales value, seeing it climb 13 places in our ranking.
Volumes are up but higher prices have also flattered performance: average price per pack has risen 9.3% to £1.04.
Owner Nestlé has been busy on the marketing front over the past year with campaigns such as #WinningWeekends, returning to brands including Rowntree's Randoms.
Social media also forms part of that marketing strategy. Over summer, fans got the chance to win limited edition Rowntree's ice lolly beach towels by liking and commenting on the brand's Facebook page. Plus, it is harnessing the nation's nostalgia for childhood sweets by encouraging people to share pictures of their old Rowntree's favourites on social media.
Nestlé is hoping to keep momentum going with a refreshed look for the brand (pictured) and new variants of Randoms to mark its 10th birthday. These include sharing bags of Squish'ems, Foamies, and new sour sweets Randoms Sours.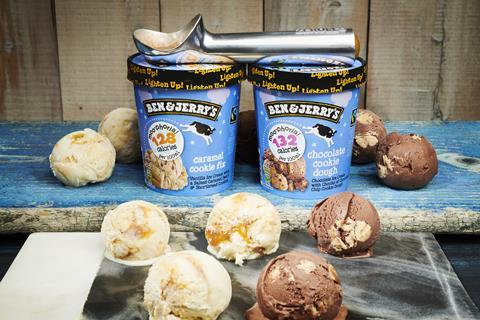 82 (81) Ben & Jerry's
Sales: £107.3m (+0.6%)
Despite a hot summer and monster year for ice cream, growth has slowed for Ben & Jerry's. Fierce competition from Häagen Dazs sent volumes falling 5.7%, while value was up just £600k. Can on-trend dairy-free and low-cal Moo-phoria products give sales a kickstart?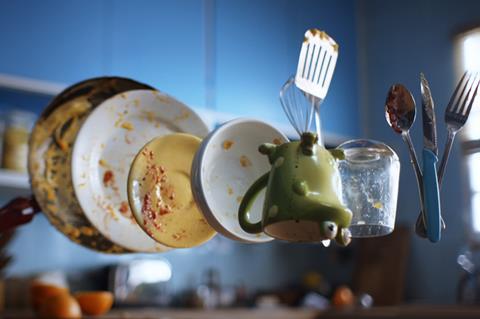 81 (67) Finish
Sales: £108.4m (–10.3%)
As eco-brands dominate growth in household, sales are down £12.4m for Finish. Its plastic-covered dishwasher tabs in plastic pouches came under fire on social media, prompting the use of biodegradable wrapper-free tablets for Finish Quantum Ultimate, now in a recyclable tub.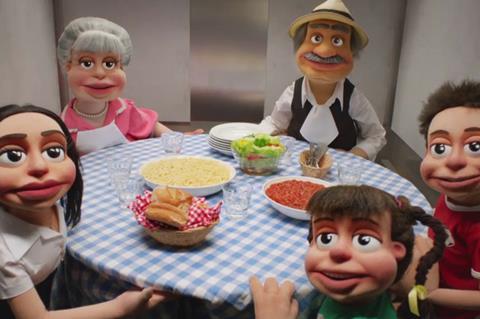 80 (69) Dolmio
Sales: £108.9m (–6.4%)
A decline in Italian displays in the mults has hampered Dolmio sales, according to owner Mars. Brand manager Ian Nundy says much of Dolmio's growth from April to July was undone by the hot summer, without which its performance would have been "considerably stronger".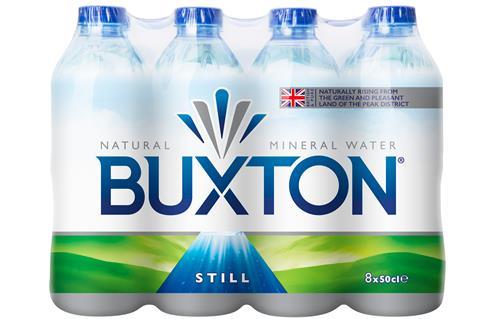 79 (86) Buxton
Sales: £109.8m (+4.1%)
A focus on the convenience channel helped earn Buxton an extra £4.4m in 2018, reversing last year's value decline. It says the increased distribution across symbols and independents boosted take-home penetration by 3.9%. Buxton plans to sustain growth in 2019 with its first rebrand in seven years.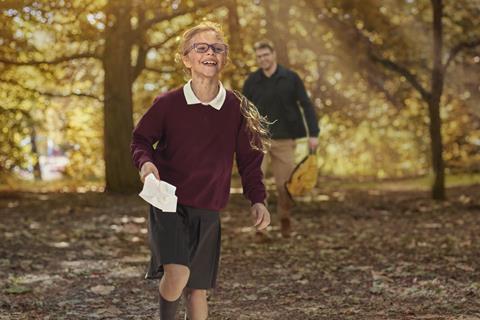 78 (78) Kleenex
Sales: £110.1m (+1.3%)
Kleenex has defied its 3.6% volume decline to generate an extra £1.4m. Brand owner Kimberly-Clark says this is down to consumers trading up to more premium packs, such as the Ultrasoft range.
The trend towards shoppers buying bigger packs also helped push up value, it says.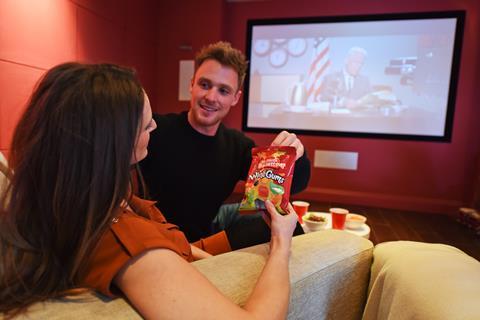 77 (70) Maynards Bassetts
Sales: £113m (–2.3%)
Sales of Mondelez's 'super' confectionery brand are down for a third year despite another busy year of NPD, including Wine Gum Mocktails targeting younger adults. However, Mondelez says it is seeing significant growth in the reduced sugar sector and promises 'exciting news' for 2019.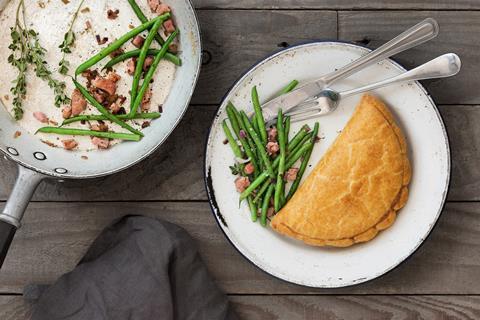 76 (79) Ginsters
Sales: £114.8m (+6.2%)
Ginsters used to be about as masculine as meat and gravy. Now it's ditched its 'Feed the Man' slogan, embraced the next generation's increasingly adventurous tastes and even flirted with vegetarianism via Moroccan Vegetable and Cheese & Onion pasties.
It's paying off. The brand has put an extra £6.7m through the tills and shifted a further 2.8 million pasties and other pastries. Not bad considering savoury pastries are generally struggling right now.
New, exotic products such as Piri Piri Slices and the rebranding have been crucial to the performance, says MD Kieran Hemsworth. "Within savoury pastry as a whole, we know 58% of consumers have reservations about ingredients and 38% believe products are bland," he says. "It's a case of changing mindsets, proving our premium credentials and demonstrating new levels of innovation."
Ginsters has done this by partnering with Cornish Michelin-starred chef Chris Eden, who came up with many of the new recipes. The brand has also brought its provenance and heritage front and centre with new slogan 'Taste of Cornwall', which emphasises the brand's use of quality Cornish ingredients.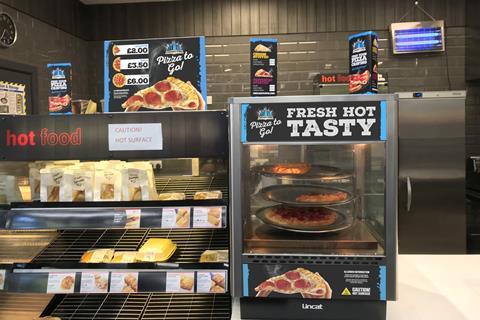 75 (74) Chicago Town
Sales: £115.5m (+3.0%)
Frozen pizza is hotting up and Chicago Town is one brand to benefit. Now it's looking to tap the growing area of food to go. In January, it teamed up with 100 c-stores to sell hot slices of pizza from a heated in-store cabinets. Hungry customers can feast on a whole pizza or limit themselves to just a slice.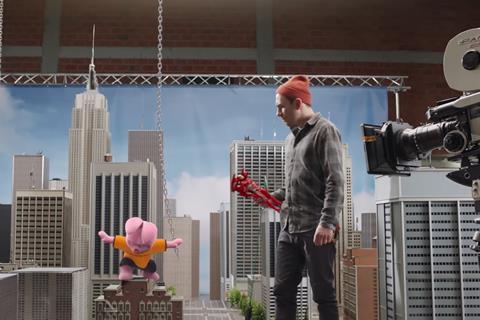 74 (72) Duracell
Sales: £115.6m (+0.3%)
Smart homes and rechargeable tech have helped Duracell maintain its value, although volumes are down 4.4%. NPD includes a range of portable power banks delivering up to 72 hours of charge, designed to address the "huge gap between power banks and smartphone penetration".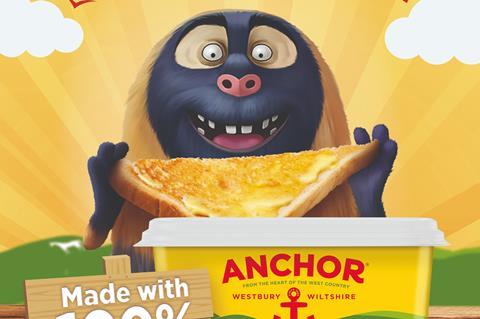 73 (71) Anchor
Sales: £116.4m (+0.8%)
Price rises in the dairy market were the only factor keeping Anchor's value flat. Volume declines hastened to 8.9%, equating to nearly five million fewer packs sold. That's despite the return of its cheddar to the discounters, after being delisted by all the major mults in 2017.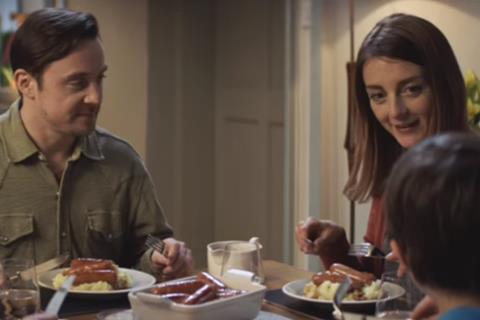 72 (68) Richmond
Sales: £117.8m (–0.6%)
It may play on its status as the "nation's favourite sausage", but Richmond is only just holding on to its volumes. That's despite some timely NPD, such as the launch of a chicken sausage last April designed to feed growing consumer demand for leaner, healthier proteins.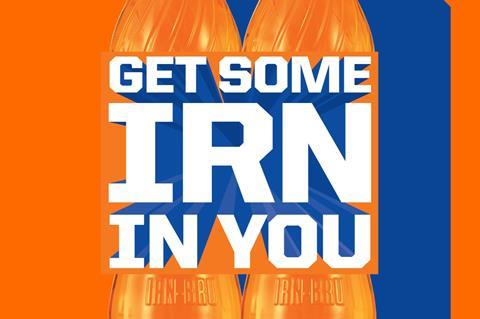 71 (80) Irn-Bru
Sales: £118.0m (+10.1%)
Irn-Bru dropped a bombshell on its fans last year by slashing its sugar content from 8.5 to four teaspoons, sending the calorie count of its cans plunging. Despite the resulting social media furore, Irn-Bru appears to have come out of it well – sales are up £10.8m on volumes up 6.5%.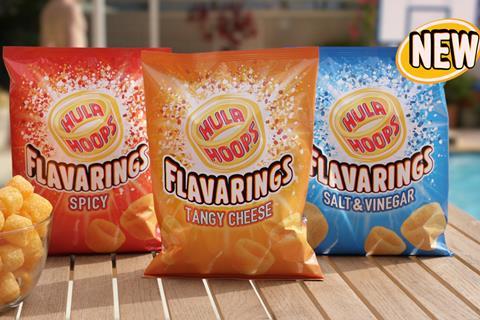 70 (89) Hula Hoops
Sales: £118.5m (+15.8%)
Double-digit growth in value and volume made Hula Hoops this list's fastest-growing crisp brand. The secret to success was satisfying Brits' appetite for a "lighter, crispier snack" says KP marketing director Kevin McNair. Lighter Hula Hoops Pufts have particularly appealed to women, he adds.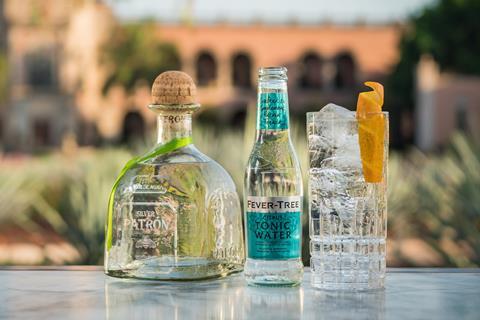 69 (103) Fever-Tree
Sales: £118.7m (+54.6%)
It will come as no surprise that Fever-Tree has smashed its way into the top 100 with the third-largest gain of any brand, a mind-boggling £41m. It's tempting to cast Fever-Tree as the anti-Schweppes (58), but the latter's stellar growth suggests there's room for two big boys in this market.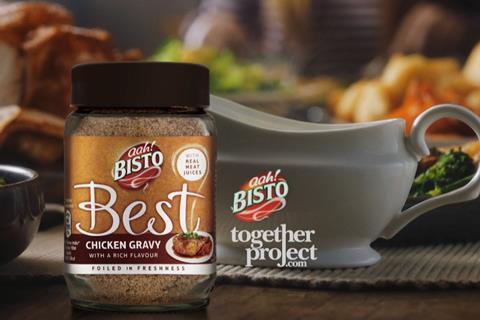 68 (61) Bisto
Sales: £122.0m (–3.6%)
Tricky times for Bisto, which slid seven places in this year's ranking. It's continuing its family-themed marketing by bringing back its 'Bisto Together Project' for a fourth year in a £2m campaign. It aims to reinforce Bisto's "association with bringing people together over great food".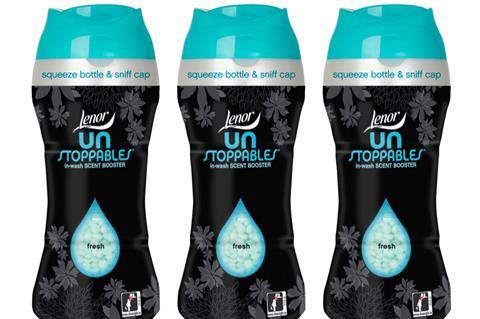 67 (58) Lenor
Sales: £122.8m (–8.9%)
A whopping £12m slump made Lenor this year's fastest-falling laundry brand. That's despite a near 5% rise in average price thanks to premium offerings. But P&G is confident this will all come out in the wash. It is upsizing all of its bottles while keeping the original price to gain consumer loyalty.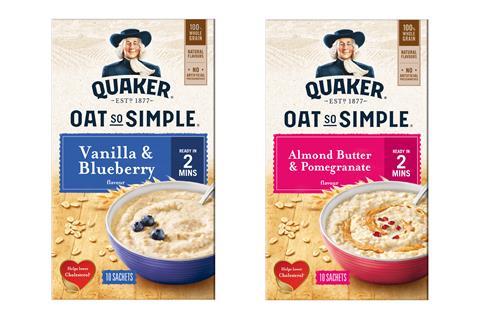 66 (64) Quaker
Sales: £122.9m (–1.8%)
The Beast from the East helped grow porridge sales last year. So it may be surprising that the biggest brand is down £2.3m on flat units. An increasingly crowded instant porridge market is to blame. Owner PepsiCo is hoping a rebrand and snacking innovations will turn things around.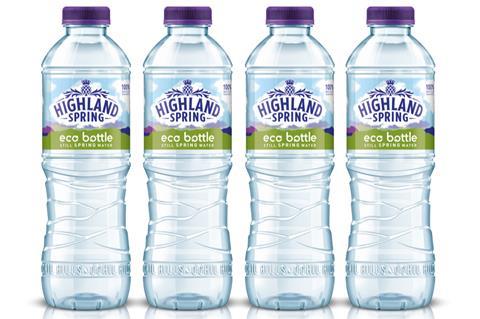 65 (76) Highland Spring
Sales: £124.8m (+12.4%)
It pays to have eco-credentials these days. Or it seems to if you're Highland Spring, up £13.7m this year. It trialled 100% rPET eco-bottles last summer, before their official launch in January. With more than 30,000 sold in two months, the brand says they are a first in the water market.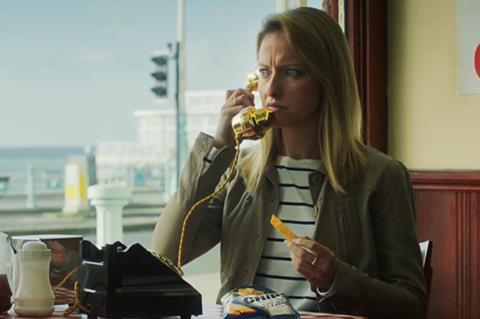 64 (66) McCoy's
Sales: £125.4m (+3.4%)
Punters are increasingly looking for snacks that pack a punch. That puts McCoy's in an "ideal" position, says KP marketing director Kevin McNair. He attributes the "phenomenal" £4.2m growth to flavourful innovations such as its Chips, alongside TV ads for the core range.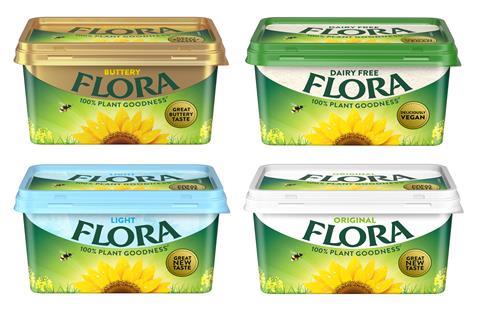 63 (59) Flora
Sales: £127.4m (–4.4%)
Upfield's acquisition has done little to boost flagging Flora sales so far. Now it's taking action with a facelift for the brand that will see the return of on-pack sunflower imagery. All the brand's products have been reformulated to be 100% vegan too, including its Buttery SKU.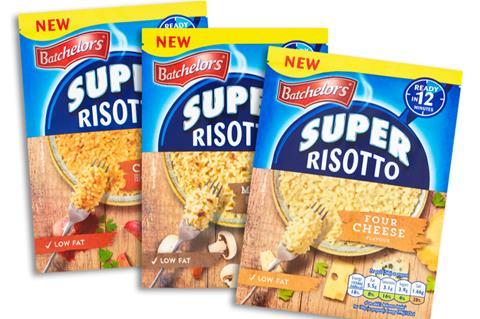 62 (65) Batchelors
Sales: £127.5m (+2.6%)
On-trend innovations such as its Cup a Soup to Go range have helped Batchelors generate an extra £3.3m. But its future may not be stable for long. As troubles continue at owner Premier Foods, the flagship Batchelors brand is rumoured to be coming up for sale for as much as £200m.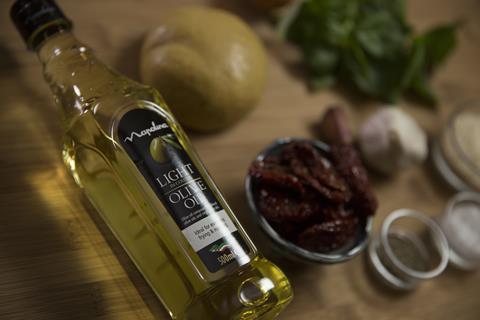 61 (62) Napolina
Sales: £132.2m (+4.5%)
Talk about living la dolce vita. Napolina embraced the spirit of its Italian credentials this year, selling an extra 9.7 million units to gain £5.7m. Not bad for a brand that was last year working out how to stem a sales decline.
Strong sales of pasta and tomatoes throughout the year helped bolster performance, says brand owner Princes. That was helped along by on-trend products such as gluten-free pasta. Even the general decline in Italian cooking sauces – see the fortunes of Dolmio (80) for proof – didn't manage to put a dent in its comeback.
Savvy marketing that positioned Napolina as an authentic cooking brand was partly to thank. The brand brought out the big guns with a primetime TV sponsorship of Gino's Italian Escape, while upping its social media activity. That included launching its 'Cooking with Napolina' YouTube channel, featuring recipes created by the likes of social media influencers the Chiappa sisters.
According to Princes, social media marketing significantly increased the brand's presence among customers under 30. As younger shoppers lead the demise of the low-carb fad, this could prove a clever move.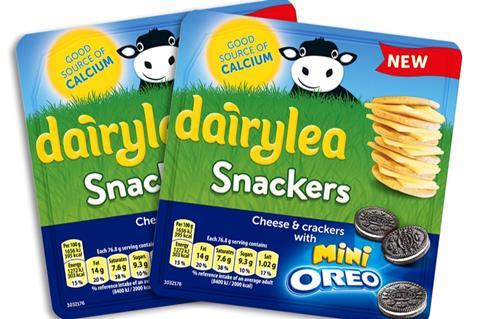 60 (60) Dairylea
Sales: £135.2m (+3.5%)
Dairylea recovered from its 2017 slump with a £4.6m increase on volumes up 4%. It put much of its improvement down to the success of its new Dairylea Lunchables pepperoni variant, while tapping the cheese snacking boom with Mini Oreo and Mini Chocolate Cookie Snackers.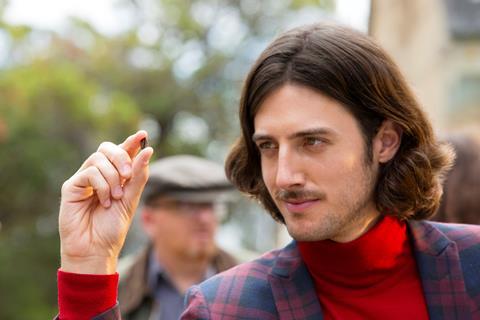 59 (63) Kenco
Sales: £138.3m (+10.1%)
Kenco is on a roll. Having bounced back into triumphant growth last year, sales have surged another £12.7m. Its Specialities range and Iced Latte sachets have performed strongly and even core lines are hotting up, with Kenco Smooth and Kenco Rich adding an extra £3m each.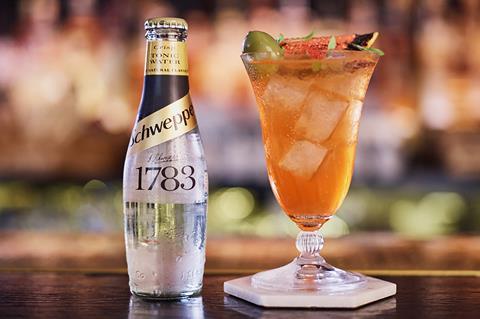 58 (73) Schweppes
Sales: £141.1m (+23.7%)
Adding a storming £27m to its sales, Schweppes has the ninth largest gain of any brand in this report. OK, so its nemesis Fever-Tree (69) has the third largest. But the £12m increase in Schweppes' mixers alone – relaunched at the end of 2017 to focus on the "effervescence" of the core tonic – suggests the mixer market ain't no one-horse town.
Owner CCEP is confident in Schweppes' potential. VP of commercial development Simon Harrison deems it "an example of how an established brand can be refreshed, while maintaining the unique proposition and authentic backstory it is loved for".
Its posh 1783 mixer range, meanwhile, moved into 150ml cans. Harrison claims the format has attracted more consumers "by appealing to those looking for single-serve cans that allow them to mix drinks easily at home". Now it is looking to branch out from gin: the latest addition to 1783, flavoured with Muscovado, is designed to pair with rums and sweeter US whiskeys.
But despite all the hype around mixers, Schweppes' Lemonade was the star performer this year. It added £14.6m to its value, which is all the more impressive considering last year's decline.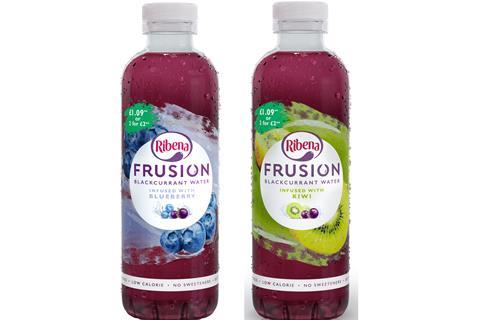 57 (55) Ribena
Sales: £141.5m (–3.8%)
Ribena has fallen £5.6m, the sharpest drop of any soft drink in this report. Much like sister brand Lucozade (14), shoppers didn't take kindly to reformulation. However, owner LRS says the drop is symptomatic of category-wide stagnation, which it is tackling with NPD Ribena Frusion.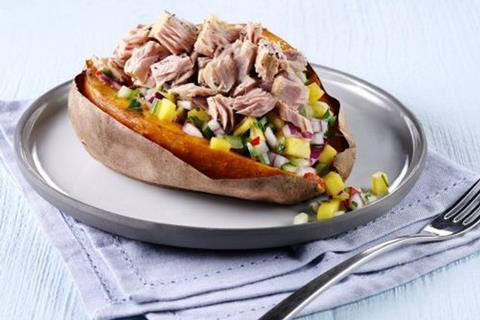 56 (56) Princes
Sales: £142.4m (–2.7%)
Price rises and strong tuna sales have helped Princes to slow its rate of value decline, which ventured into the double digits last year. However, volumes still slid 10.4%, suggesting its woes are not over. Princes says it will continue to invest in advertising and NPD to drive sales.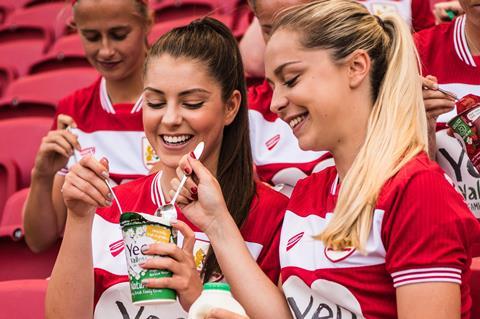 55 (52) Yeo Valley
Sales: £147.9m (–7.3%)
Yeo was hit hard by long-time stockist Waitrose pulling 90 SKUs in September. With unit sales falling 9%, it is aiming to reverse the slump by tapping the gut health trend with a kefir range. It will also focus on promoting its Somerset provenance and the importance of microbiome diversity.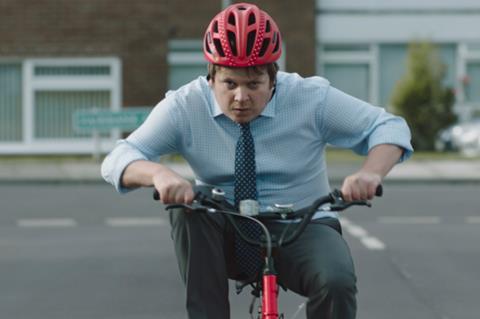 54 (53) Aunt Bessie's
Sales: £150.2m (+5.8%)
Having been gobbled up by Nomad Foods in a €240m (£205m) deal last year, Aunt Bessie's is concentrating on its core roast dinner territory. A £5m 'Bring out the Bessie in you' campaign launched in October, urging customers to extend their roast repertoire beyond Sunday lunch.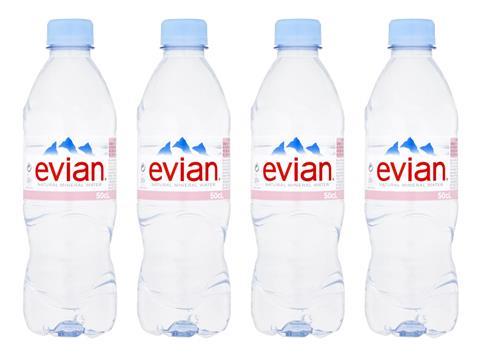 53 (57) Evian
Sales: £154.6m (+0.0%)
It may have climbed four places in our rankings, but Evian's performance isn't much to shout about. Price hikes only just mitigated its 4.1% dip in volumes. The brand hopes to drive growth this year through new formats, starting with the 1.5-litre bottles it launched in March.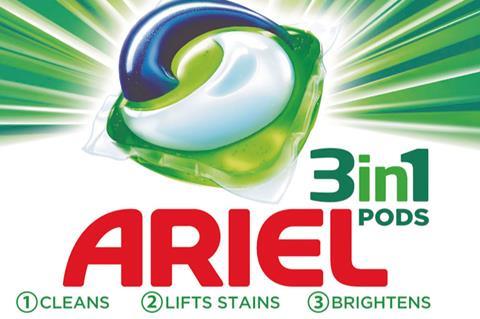 52 (49) Ariel
Sales: £157.8m (–4.1%)
Owner P&G says it is committed to recovering the £6.8m drop suffered by Ariel, driven by a 6% fall in volume. It is placing its bets on pricier formats to drive up the average cost per load. That means a "relentless focus" on its multi-chamber liquitabs, which P&G says have proved a hit.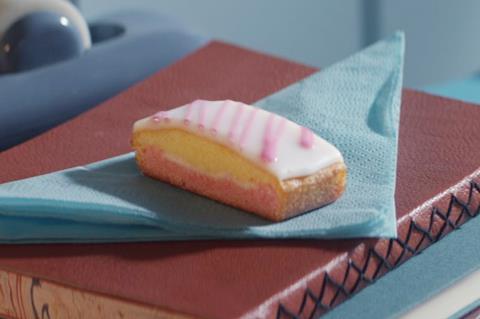 51 (54) Mr Kipling
Sales: £157.8m (+3.3%)
Jumping on the unicorn bandwagon has helped boost sales at Mr Kipling. Premier Foods reveals the brand's unicorn slices delivered sales of £2.1m in their first eight months, enough to be made a permanent line. As a next step, the brand is adding Dragon Slices to its lineup for 2019.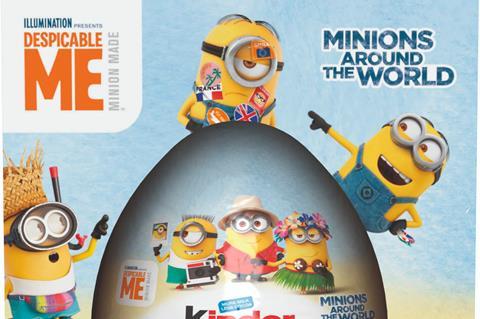 50 (42) Kinder
Sales: £161.5m (–6.0%)
An average price rise of 2.9% wasn't enough to curb the 8.7% fall in Kinder's volumes, resulting in £10.4m being shaved off its value.
A blow to its reputation in September didn't help, as the ASA admonished brand owner Ferrero for targeting its high-fat, high-sugar products too squarely at kids online. It'll no doubt be hoping a much-hyped tie-up with Unilever to launch Kinder ice cream will help reverse those fortunes, following its success elsewhere in Europe.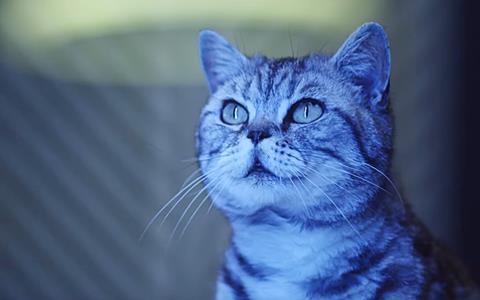 49 (46) Whiskas
Sales: £162.2m (–5.2%)
If Pedigree (41) had a rough year, stablemate Whiskas had a rougher one. The biggest standalone cat food brand in this list was the fastest-falling name in petfood. It lost £8.9m as 5.4 million fewer packs went through grocery tills. Mars Pet Nutrition sales director Helen Warren-Piper admits there are "strong challenges" in petfood. However, she highlights the "hero parts of the portfolio", such as the Whiskas dry options, which "continue to grow significantly ahead of the market".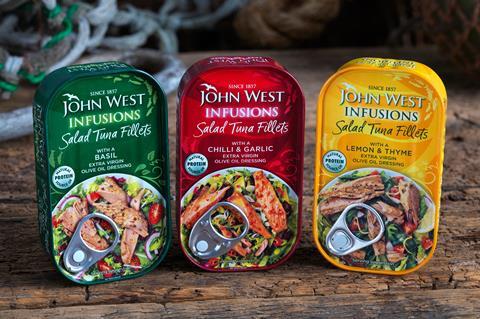 48 (41) John West
Sales: £167.1m (–2.9%)
Good fortune is slipping through the net at John West. Even with average price rises of 10p across its range, the brand lost £4.9m.
The price rises are partly down to the fall in sterling. But there's another factor. According to John West, sustainable products command a premium that is deterring consumers. It's resulted in a loss of almost six million units, despite NPD like the "easy peelable and resealable" No Drain Fridge Pot to keep tuna front of mind in the fridge.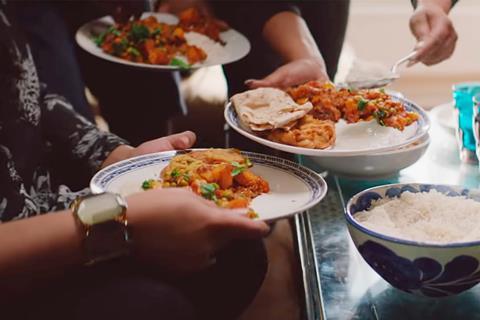 47 (43) Uncle Ben's
Sales: £169.0m (–1.5%)
Volume over value sums up the year for Uncle Ben's. Aware of the price sensitivity in the pouched rice market, it ploughed investment into promotions. So while value dropped 1.5% – seeing the brand slip four places in our ranking – the draw of lower prices helped push up volumes by 0.7%.
But it's trying to avoid relying on price. Its 'Specials' range of pouches performed well, according to the brand, as consumers responded to "on-trend flavours" such as Roasted Garlic, Coconut, and Lemon & Thyme. It also extended its wholegrain range with flavours like Lime & Coriander, designed to "tap the consumer desire for flavour in the grains & pulses segment".
As for sauces, Uncle Ben's has seen "strong growth over the last six months" thanks to the ongoing popularity of its bestselling Sweet & Sour and Chili con Carne variants. It's also innovating with the introduction of Uncle Ben's Flavour Bursts, a range of "small format, intense, multi-use sauces that can be used for marinades, dips, glazes and stir-fries". The range is designed to be a mix of "blockbuster and emerging cuisines", so as well as Sweet & Sour and Thai Sweet Chilli, it also includes Sesame & Ginger and Katsu Curry, which it says is the "top seller in the range".
As for marketing, the brand is trading on the healthy perceptions around rice, compared with less fashionable carbs like potatoes. Its ads (pictured) are "focused on recipe inspiration to demonstrate to consumers the quick, healthy, tasty meals they can create with Uncle Ben's".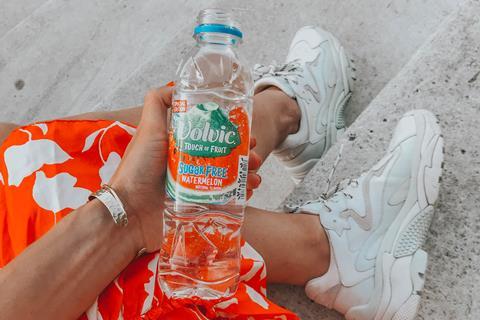 46 (48) Volvic
Sales: £169.3m (+2.6%)
Media activity and innovation kept Volvic in the public eye in 2018, helping to turn around the previous year's flagging sales. The Find Your Volcano campaign kicked off in January and again in April, focusing on its volcanic heritage and spanning digital, social media and rail station platforms. The brand also invested in relaunching its Touch of Fruit range with 50% less sugar and introduced Volvic Infusions, a premium flavoured water range infused with tea, in August.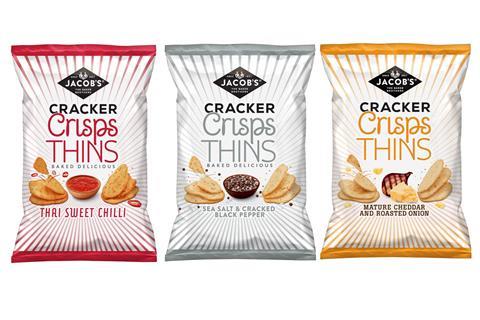 45 (40) Jacobs
Sales: £169.5m (–2.4%)
Can extra-thin versions of Jacobs' cracker crisps help return the biscuit brand to growth? Pladis hopes so: the brand has slipped five places in our ranking as value fell £4.2m on volumes down 6.1%.
The NPD, designed to combine the crunch of a cracker with the flavour of a crisp, comes in three flavours and is an opportunity to grow the brand's presence in sharing snacks, says Pladis. The innovation comes a year after the launch of Jacobs Mini Cheddars Crispy Thins.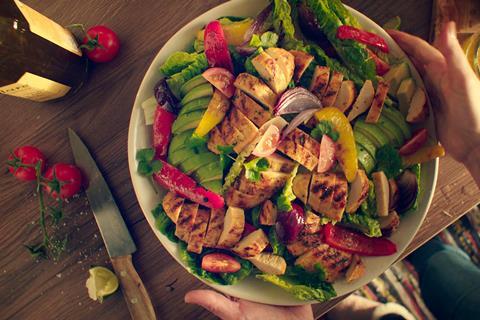 44 (50) Quorn
Sales: £174.9m (+6.4%)
Amid the explosion of new plant-based brands clamouring for shelf space, Quorn could easily have been left behind. Instead, the veggie stalwart is delving into the likes of bleeding burgers to add £10.5m to its name.
Although that didn't quite match the previous year's spectacular gains, recent months have seen a slew of innovations and partnerships to bolster sales. In September, Dr Oetker launched a vegetarian pizza line topped with Quorn's ham and chicken alternatives. That was followed up with the launch of the famed Greggs vegan sausage roll with Quorn filling in January, prompting sellouts and a rapid rollout across the entire Greggs estate.
Meanwhile, sales of Quorn's core ranges have gone from strength to strength, says marketing manager Alex Glen. "More than half of British consumers are actively trying to cut down their meat intake and as a recognised brand, we're the first port of call for a lot of those new to the meat-free fixture."
It is backing up this confidence with investment. Quorn is opening what it dubs the biggest meat-free manufacturing plant in the world, which will double output of its core lines to around 1.3 million packs per week.
Strong growth in its vegan range has also prompted it to invest £7m in a new R&D centre as part of a strategy to become a £1bn brand by 2027. "Mince remains our top selling product," says Glen. "What's interesting is that since vegan SKUs like our deli ham launched, they haven't cannibalised sales of the vegetarian originals."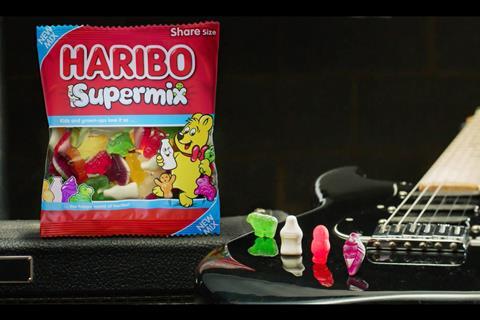 43 (44) Haribo
Sales: £175.5m (+2.4%)
Its Starmix was revealed as Britain's favourite sweet in a recent Channel 5 poll, so it may be little surprise that sales of Haribo are on the up (although unit sales are flat).
Indeed, Haribo says 87 million bags of Starmix are sold in the UK each year. And with the 'kidult' craze sweeping confectionery, things are looking sweet for the brand.
So long as it can stave off the sugar police, that is. To that end, the brand is pushing its 30% lower sugar variants in TV ads.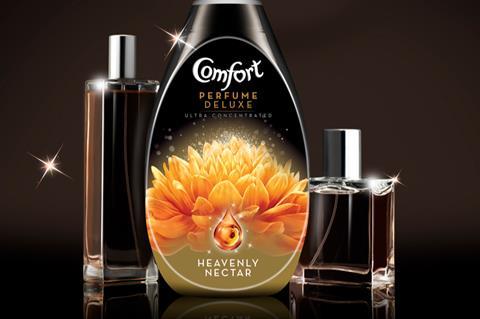 42 (35) Comfort
Sales: £175.6m (–3.7%)
While it's still faring better than rival Lenor (67), Comfort hasn't escaped the woes of the laundry sector. Supermarket sales of laundry brands are down overall as savvy consumers switch to the discounters and own-label products. However, Unilever UK and Ireland vice president for home care Gemma Cleland says there is reason for optimism. Comfort Ultra Concentrated products have seen "exponential growth" and Unilever will "continue to invest in this space".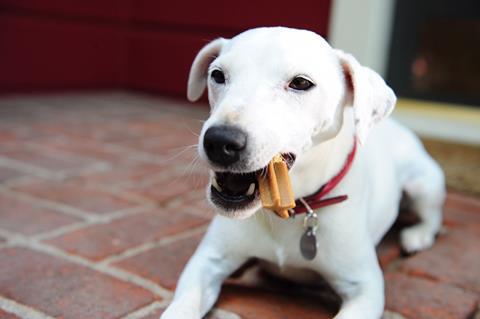 41 (34) Pedigree
Sales: £176.5m (–3.9%)
As premium, natural and direct-to-consumer petfood takes hold, mainstream brands are having a tough time in grocery. Pedigree is one such example, having shed £7.1m. It's working on recouping that sum by shifting focus to higher-value formats such as its new single serve Pouches. Plus, it's taking aim at the growing snacks market with Ranchos. Brand owner Mars says snacks had "a strong year" with 3% growth and promises a "strong innovation pipeline" to come.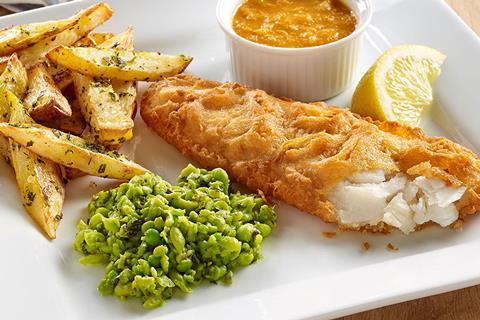 40 (37) Young's Seafood
Sales: £179.2m (+0.5%)
Young's remains up for sale, a year after its private equity owners put it on the market. Despite the ongoing uncertainty, it saw a near £1m increase in value, fuelled by "another outstanding year of growth" for its expanded Gastro range.
Young's was also boosted by a successful expansion of its Chip Shop and Simply Breaded ranges to include Omega 3 variants. In October, it innovated further with Simply Bake, a range of fish fillets wrapped in paper with veggies.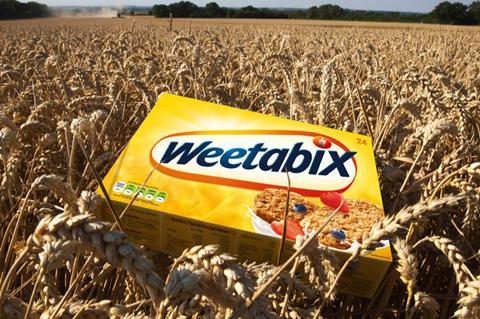 39 (32) Weetabix
Sales: £183.7m (–2.8%)
Weetabix has shifted 7.4 million (8.6%) fewer packs, thanks to a cut in deal frequency and big growth for own-label breakfast cereals.
"We've changed our promotional strategy and upweighted brand investment," says marketing director Francesca Theokli, who points out Weetabix grew in the past 12 weeks. She is upbeat about 2019's prospects too, with the 'Any-Which-Way-A-Bix' campaign continuing alongside support for the brand's Protein and Crispy Minis lines.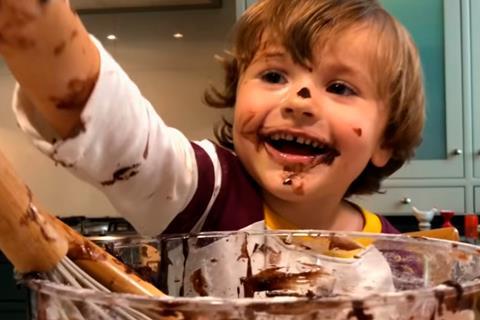 38 (31) Persil
Sales: £186.6m (–5.2%)
A £10.2m drop might not sound like cause for cheer. After all, it's the biggest loss of all detergent brands – rival Bold (97) is nearest with a £9.5m decline. Still, Persil is in far better shape than last year, when it haemorrhaged more than twice that amount. That's thanks to savvy NPD such as its 'triple power' Powercaps, which are designed to remove stains, care for your clothes and 'intensify freshness' in one convenient dose. Plus, the brand has continued investing in its Dirt is Good campaign.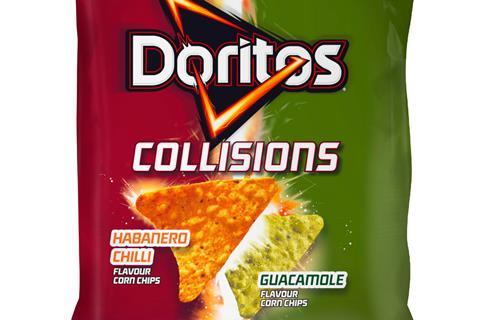 37 (36) Doritos
Sales: £189.7m (+5.9%)
Last year Doritos salvaged its value with pricier crisps. This year, prices edged up just 1.9%. So much of its £10.6m growth is down to selling more – an additional six million units, to be precise. Flavour innovation was one of the big drivers behind this increase. In January 2018, Doritos sprinkled a new savoury meat flavour on its tortillas. That was followed by the launch of its Collisions range in June, combining two flavours in one bag – a recipe that has already proved popular in the US.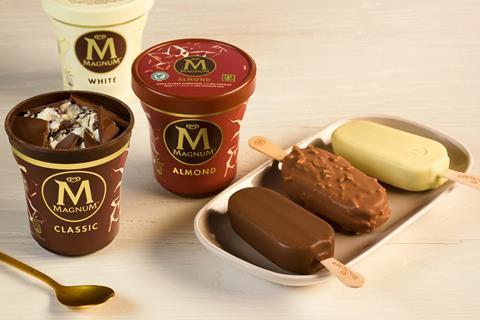 36 (47) Magnum
Sales: £190.7m (+11.7%)
The biggest brand in ice cream just got bigger. Magnum jumped 11 places in our ranking after netting a cool £19.9m in extra sales. That's £7m more than its fast-growing rival, Häagen-Dazs (118).
The long, hot summer undoubtedly played a role in Magnum's volume growth, up 7%. But vice president Noel Clarke is quick to point out the brand's performance was down to far more than those extra hours of sunshine. "Good weather is always beneficial for ice cream sales, but it only accounted for around 30% to 40% of the growth Unilever's ice cream brands saw last year. The majority of our growth came from new launches, innovation and retailers doing a great job of executing the category."
Among the brand's innovations last year was a Chocolate & Hazelnut Praline tub, the latest addition to the brand's luxury tub range. The flavour hit retail freezers in January supported by a TV ad campaign, helping the brand reach over 10 million shoppers last year. A further boost to Magnum's expanding shopper base came in the form of new vegan variants. The sticks, available in Classic and Almond flavours, have accrued £1.4m since launching in October.
Heavy investment in marketing was another key element of Magnum's performance. According to the brand, its summer campaign delivered a 17% boost to sales of its core range. The brand is continuing this strategy in 2019, sinking £5m into a campaign supporting its latest flavour, White Chocolate & Cookies, which runs from January until April.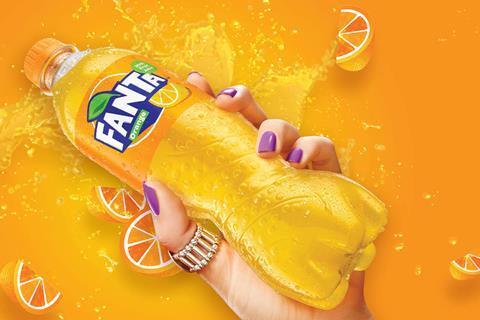 35 (51) Fanta
Sales: £192.3m (+19.4%)
Being ahead of the game has paid off for Fanta, which has jumped a whopping 16 places in our ranking. It reformulated in 2016, two years before the sugar levy came into force. And the new formula seems to have passed the taste test. Sales have soared by £31.2m, helped along by new flavours such as Zero Grape and strong marketing around the Halloween season. CCEP says it wants the Fanta ghost train to eventually become as iconic as the famous Christmas Coca-Cola truck.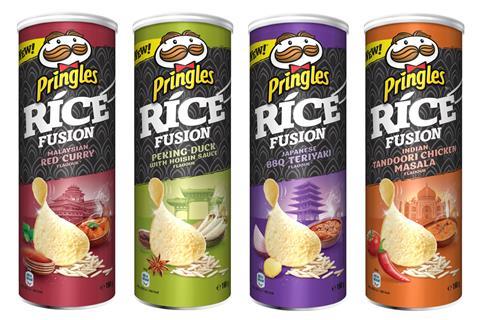 34 (45) Pringles
Sales: £192.8m (+12.4%)
In a dramatic reversal of last year's eye-watering slump, Pringles has scored the second biggest gain in savoury snacks after Walkers (4). It's up £21.3m after selling an extra 15.6 million (12.3%) tubes.
There are two key reasons for this: the growth in sharing formats and the World Cup. The #CelebrateWithPringles campaign ran throughout the tournament, driving 'huge' growth, says the brand. That this activity coincided with a long, hot summer can't have hurt either.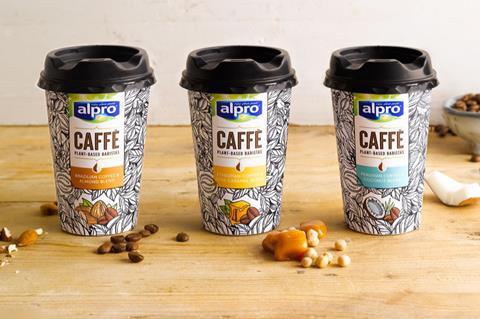 33 (33) Alpro
Sales: £211.3m (+12.8%)
For proof of the maturity of the dairy-free market, look no further than Alpro. The brand says it reaches 25% of consumers with its range, expanded last year to include organic milk alternatives and on-the-go iced coffee. This increasingly mainstream appeal netted Alpro an extra £24m. It is now setting its sights on the two-thirds of consumers who don't buy plant-based, teaming up with BBC Good Food to show "how easy it is to use the range across lots of different meal occasions".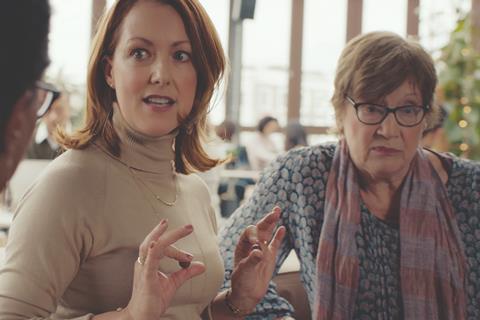 32 (39) Maltesers
Sales: £211.5m (+21.5%)
Maltesers is the fastest-growing confectionery brand in this list – and the fifth-fastest of any category. It shifted an extra 22.2 million packs last year while average prices increased by 6.1%.
One big reason for that was the summer launch of the premium Truffles, aimed at gifting with a price of around £5 per 200g box. These landed on shelf at the same time as Buttons (basically, a flat Malteser). "Despite the products only launching in July, Maltesers enjoyed the number one and two selling NPD in the confectionery category in 2018," says brand director Rebecca Salisbury. Buttons generated £19.3m in value sales, while Truffles made £9.1m, she adds. The new products formed the basis of Maltesers' first-ever digital-only campaigns. Truffles was backed by a £1.2m spend, while Buttons enjoyed £1.3m of activity on channels including Facebook and Instagram.
The core Maltesers variant didn't miss out. It was the subject of two comical ads, intended to "challenge the stereotyping and misrepresentation of women", based on real-life stories from women of different ages and sexualities.
"Maltesers continues to be immensely proud of its commitment to represent the diversity of its consumers through its marketing," Salisbury says. "Following the award-winning entry for the Channel 4 'Superhumans Wanted' competition in 2016, the Maltesers brand has become synonymous with brave, taboo-challenging work." Last year also saw the malty Mars chocs kick off a partnership with Channel 4's First Dates, with a series of ads exclusive to the show.
31 (38) Monster
Sales: £212.2m (+20.6%)
Monster's up £36.3m – the sixth biggest gain in this list. CCEP's VP of commercial development Simon Harrison says NPD such as its new Mango Loco, which generated £7m alone, and Pipeline Punch flavours played a major role. Monster also boosted its zero sugar 'ultra' range with a new 'Ultra Violet' flavour, already the third best-performing SKU in the six-strong range. In marketing, tie-ups with Lewis Hamilton and gaming franchise Call of Duty helped engage fans.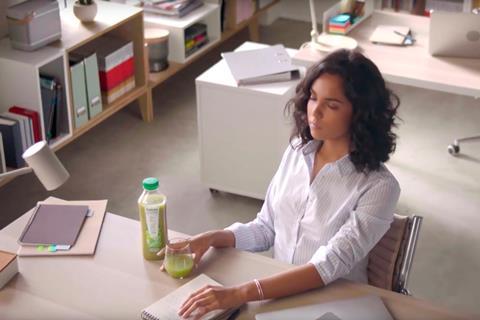 30 (30) Tropicana
Sales: £212.9m (+3.7%)
If you listen closely, you can almost hear the sigh of relief coming from Tropicana HQ. Following a disastrous 2017 that saw it lose nearly £30m and its position as the biggest juices and smoothies brand, Tropicana has wrestled its way back into the black. The £7.7m turnaround is even more impressive considering branded juices are struggling against own label.
Admittedly, volumes dipped 1%, so the extra cash is down to higher prices. But that's not just inflation. Tropicana has invested in a raft of higher-priced NPD such as the relaunched Tropicana Essentials, a four-strong range of functional juices, to convince consumers to part with more of their cash.
Functional proved a solid bet for the brand. Value growth in the functional juice market currently stands at 52% [Nielsen 52 w/e 26 January 2019], and marketing manager Caroline Wilding says the Essentials range was instrumental in Tropicana's comeback. To maintain this success, it introduced a new Essentials flavour – Immune Boost – in January.
Still, Tropicana is keen to address the volume declines across its core product. In January, it unveiled a new look across its entire portfolio, which the brand claims was "proven to increase purchase intent by 21%" in early testing. Tropicana is also focusing its NPD efforts on its core range. This year, it unveiled three new flavours you won't find in own-brand juices: Apple, Raspberry & Redcurrant; Apple, Pear & Apricot; and Watermelon & Starfruit.
All of which could spell some juicy future growth.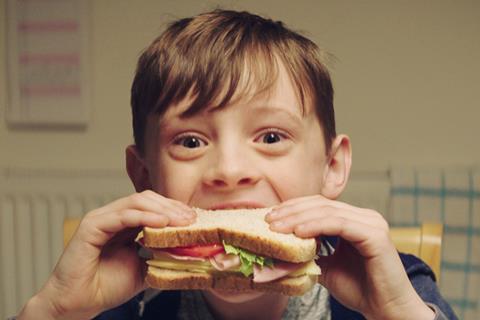 29 (26) Kingsmill
Sales: £229.3m (–6.6%)
Kingsmill blames own label for its woes. "Seventy-four per cent of bread sales are attributed to brands, but the exceptional growth in private label means most brands are losing market share," says Allied Bakeries marketing director Matthew Cullum.
Still, Kingsmill has lost more than many: £16.1m on 31.5 million fewer loaves sold. As rivals have diversified into artisan style and seeded variants, Kingsmill's reliance on white and wholemeal has left it particularly exposed.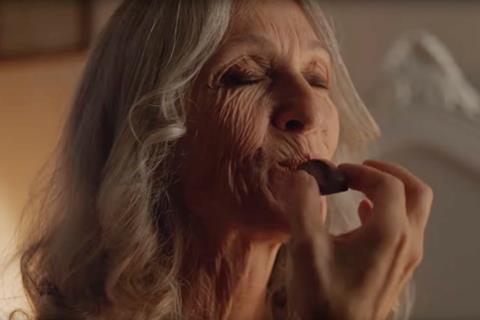 28 (29) Galaxy
Sales: £234.8m (+3.9%)
Galaxy's value rise far exceeded its 0.7% volume growth. This was driven in part by new premium Wafer Curls, which are rolling out more widely after making their debut in Sainsbury's. The Mars brand also added value by extending its Easter lineup.
In marketing, Galaxy ran its 'Each and Every Day' TV ad throughout 2018 as part of its new platform 'Choose Pleasure'. It also kicked off activities including a giant chocolate wall in Westfield shopping centre.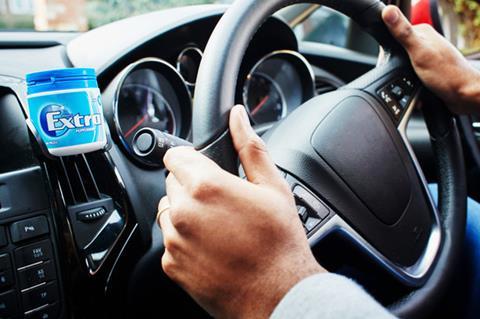 27 (24) Wrigley's
Sales: £237.2m (–4.4%)
With more than £10m wiped off Wrigley's value, sales are anything but fresh. The brand has slipped three places in our ranking as traditional chewing gum comes under fire for its plastic content and biodegradable alternatives gain a higher profile.
Owner Mars Wrigley is now focusing efforts on Starburst gum (not included in this data) to revive the format. Launched last February, it aims to bridge the gap between chewing gum and sweets, and is sugar-free to boot.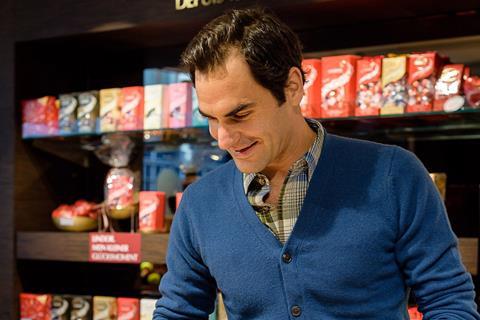 26 (28) Lindt
Sales: £255.8m (+8.8%)
Swiss confectioner Lindt & Sprüngli reported lukewarm growth across its global operations in March, with European revenue having slowed in a "saturated" chocolate market. In UK grocery, however, Lindt is hot property and rising fast. It added a whopping £20.6m on volumes up 8.2% as Brits increasingly choose premium choccies. Limited edition flavours such as Mint and Pumpkin Spice Lindor balls also encouraged sales, as did tabloid excitement about its chocolate spread.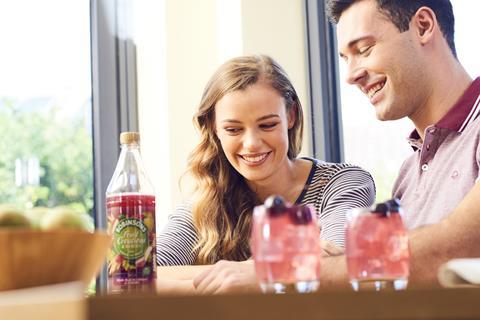 25 (27) Robinsons
Sales: £258.3m (+7.0%)
Premium new lines have helped Robinsons bounce back from a shaky 2017. Its Fruit Creations and Robinsons Cordial ranges, both of which fall under the sugar levy threshold, are targeting a more sophisticated audience. It's paid off. The nine-strong Fruit Creations range has accrued £20m since launching in November 2017. That led to the addition of a 10th flavour in October – Strawberry & Watermelon – that is set to star in the brand's £3m marketing campaign around Wimbledon.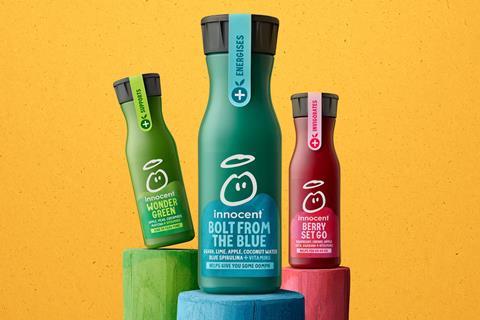 24 (25) Innocent
Sales: £264.3m (+6.9%)
2018 was a great year to be Innocent. As well as bursting through the quarter of a billion sales mark with a £17.1m uplift, the brand also retained its newly found position as top dog in the juices and smoothies market.
Growth largely came from rising volumes (up 6.2%), which the brand attributes to entering the free-from market. The range of oat, hazelnut, almond and coconut milks launched in April have proved "a catalyst for attracting a new consumer base", says PR manager Kevin Lyster.
Ethics were another area of focus for Innocent over 2018. The brand became a certified B Corp and introduced new sustainable bottles for its smoothie range, made up of 50% recycled PET and 15% plant protein. The eco-friendly packaging will be rolled out across Innocent's juices later this year. "Our target is to be using 100% renewable bottles that don't use any fossil fuels by 2022," says Lyster.
The brand shows no signs of slowing down its innovation pipeline over 2019. Its Innocent Plus range, a blend of fruit, vegetables, botanicals and added vitamins, arrived on shelves earlier in March to cater for growing demand for functional juices.
Innocent could be on to something, if Tropicana (30) is anything to go by. The brand credits the relaunch of its functional Essentials range as a factor in its turnaround. Innocent is similarly confident, claiming its Plus lineup has the potential to "have a major impact on mainstream juice consumption", while creating excitement through the use of unusual ingredients like blue spirulina extract.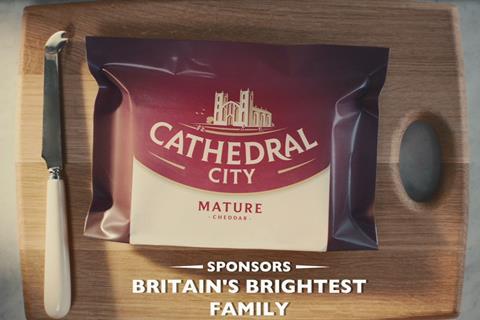 23 (23) Cathedral City
Sales: £270.7m (+2.1%)
The UK's biggest cheese brand lost half its listings in a Waitrose cull of packed cheese last summer. Even so, value grew over 2% and volumes increased 4.7%. That was aided by a raft of snacking and kid-friendly NPD, supported by a new licensing deal with Nickelodeon that sees its characters on products such as Nibbles and Cheese & Toastie. That growth looks set to continue following owner Dairy Crest's near £1bn sale to Canada's Saputo, which promises plenty of export potential.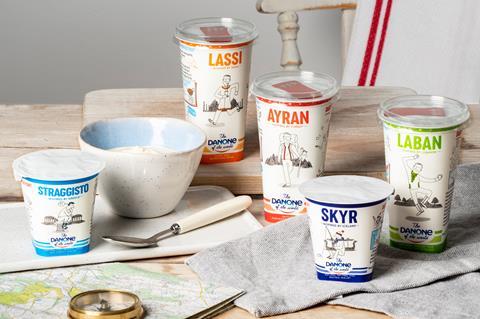 22 (21) Danone
Sales: £295.2m (+0.9%)
Some would say 37,770 extra units is hardly cause to celebrate, but it could be much worse for Danone. After all, many are attempting to muscle in on the gut health territory of Activia, which increased value by 0.2% after being modernised to keep pace.
Elsewhere, the dairy giant has debuted a range of globally-inspired yoghurts and fermented milks. But the biggest change is yet to come, with Danone poised to launch plant-based versions of its brands this year.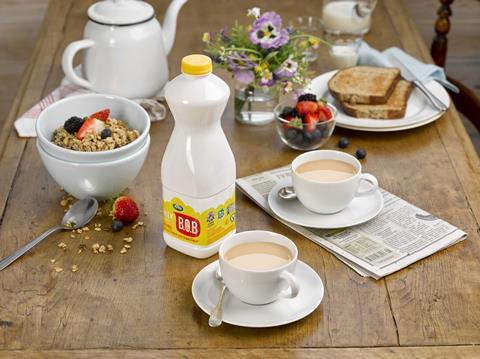 21 (22) Arla
Sales: £298.2m (+6.0%)
You may expect Arla to be cutting back on marketing. After all, it launched an efficiency drive last April in a bid to cut €400m (£347m) of costs from its global business by 2021.
Still, it managed to invest significant amounts in positioning products under its masterbrand, which is going from strength to strength.
The performance of brands such as Best of Both milk, Big Milk, Lactofree, Arla Protein and Arla Organic all contributed to a £16.8m increase on volumes up 6.3%.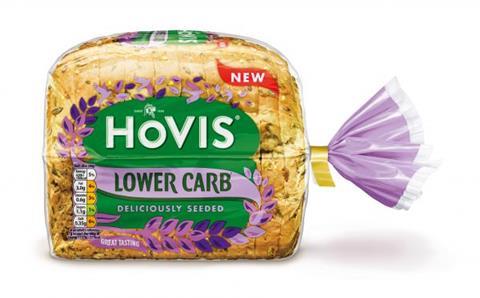 20 (17) Hovis
Sales: £305.7m (–4.8%)
Steep wheat prices are hitting the three bread brands in this ranking hard, with all three facing the fallout of passing on higher costs to consumers.
Hovis sold 23.7 million (7.6%) fewer loaves as a result. It is placing its bets on premium options such as its new Seeded Batch and White Bloomer loaves, along with its Half Loaf and Lower Carb formats, to convince shoppers to swallow higher prices.
It says Seeded Batch had the highest consumer rating seen in eight years of blind testing.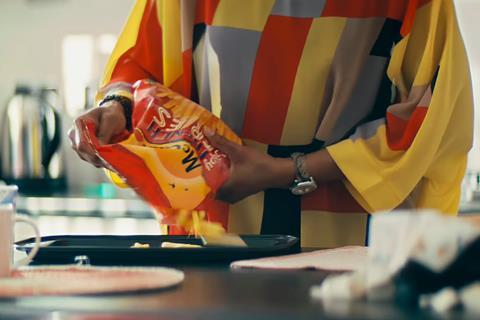 19 (18) McCain
Sales: £319.7m (+0.8%)
Chips are down as the UK embraces healthy (or healthier) living. Volumes have dipped across McCain's Home Chips, Fries and Oven Chips. Hence the launch of a 'Lighter' range of Home Chips, the result of three years in development. The chips promise 30% less fat, or 47% less than a standard McCain chip if they are oven baked. Elsewhere, the brand also continued its 'We are Family' ad campaign, which celebrates "the wonderful diversity of families that exist today"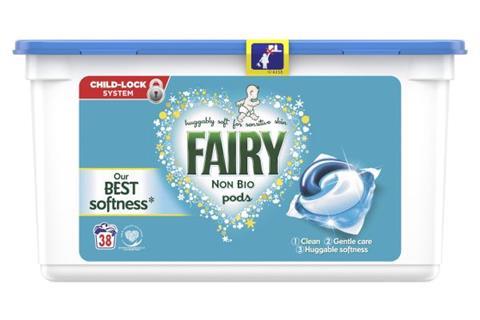 18 (16) Fairy
Sales: £320.6m (–0.7%)
Fairy may be down £2.2m, but that's a pretty solid performance in the declining household market. P&G puts this down to a "single-minded approach to brand positioning", which saw it voted the UK's number-one detergent for sensitive skin. Brand loyalty has translated into a strong buyer repeat rate, it says. P&G is now focusing on pushing its premium pods and liquitabs, while supporting the entire Fairy portfolio with media spend of over £11m [Ebiquity 52 w/e 31 October 2018].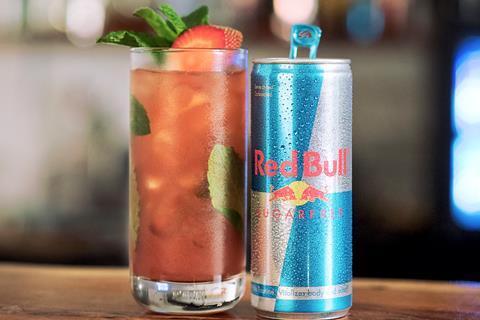 17 (20) Red Bull
Sales: £331.1m (+12.0%)
The wings certainly seem to be working for product developers at Red Bull, which unleashed a swathe of major NPD in 2018. Last March it ramped up its low-calorie offer with sugar-free versions of every format of every SKU in its portfolio.
That, of course, was hedging against the impact of the sugar tax – adding 24p per litre to the cost of its full-sugar drinks, which contain 10g of sugar per 100ml. It's a huge investment, but a strategically sound one. If the success of other brands' sugar-free variants in 2018 is anything to go by – see the performance of Coca-Cola (2) – it could reap significant rewards.
Then in June it debuted a four-strong range of upmarket 'Organics' mixers, firing a shot across the bow of established players like Schweppes (58) and Fever-Tree (69). These are targeting shoppers looking for "a high-energy, modern, younger take on their mixers".
The move is a less obvious one than its sugar-free offering. Red Bull is a big name, sure, but whether the 'organic' factor can really draw shoppers away from the duopoly of Fever-Tree and Schweppes remains to be seen.
Still, Red Bull can afford to experiment: its £35.5m gain is the seventh largest of any brand in this list, and the fifth largest of any drink.
Like many of the soft drinks on this list, much of that extra value came as a result of sugar tax-related price hikes – our data shows the average price per unit of Red Bull has risen 3.9%. Still, that volumes rose 7.8% shows there is plenty of mileage left in the Red Bull proposition – sugar tax or no sugar tax.
The wings certainly seem to be working for product developers at Red Bull, which unleashed a swathe of major NPD in 2018. Last March it ramped up its low-calorie offer with sugar-free versions of every format of every SKU in its portfolio.
That, of course, was hedging against the impact of the sugar tax – adding 24p per litre to the cost of its full-sugar drinks, which contain 10g of sugar per 100ml. It's a huge investment, but a strategically sound one. If the success of other brands' sugar-free variants in 2018 is anything to go by – see the performance of Coca-Cola (2) – it could reap significant rewards.
Then in June it debuted a four-strong range of upmarket 'Organics' mixers, firing a shot across the bow of established players like Schweppes (58) and Fever-Tree (69). These are targeting shoppers looking for "a high-energy, modern, younger take on their mixers".
The move is a less obvious one than its sugar-free offering. Red Bull is a big name, sure, but whether the 'organic' factor can really draw shoppers away from the duopoly of Fever-Tree and Schweppes remains to be seen.
Still, Red Bull can afford to experiment: its £35.5m gain is the seventh largest of any brand in this list, and the fifth largest of any drink.
Like many of the soft drinks on this list, much of that extra value came as a result of sugar tax-related price hikes – our data shows the average price per unit of Red Bull has risen 3.9%. Still, that volumes rose 7.8% shows there is plenty of mileage left in the Red Bull proposition – sugar tax or no sugar tax.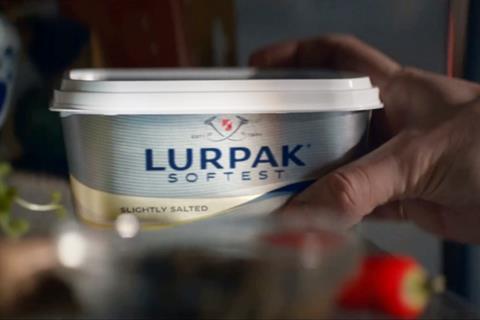 16 (19) Lurpak
Sales: £336.3m (+6.8%)
Arla's flagship butter brand saw sales rise £21.5m last year. But with volumes falling by 2.2%, rising to a 8.2% drop for its Spreadable variant, much of this growth was down to continuing inflation in the butter category.
With Lurpak made in Denmark and Arla's UK boss Ash Amirahmadi warning of big "friction points" from a no-deal Brexit, any additional costs from import barriers could have a significant impact on the consumer appeal of the brand.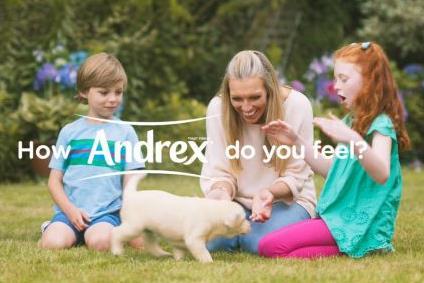 15 (15) Andrex
Sales: £352.2m (+4.2%)
Targeting higher spenders with premium products seems to have paid off for Andrex. The toilet paper brand generated an extra £14.3m despite a 1.7% volume decline.
Much of the brand's focus has gone into its 'Supreme Clean' premise, with the creation of wet and dry products for every variant in its premium portfolio.
This year saw these premium lines boosted by multichannel marketing, including vlogger partnerships asking 'How Andrex do you feel?'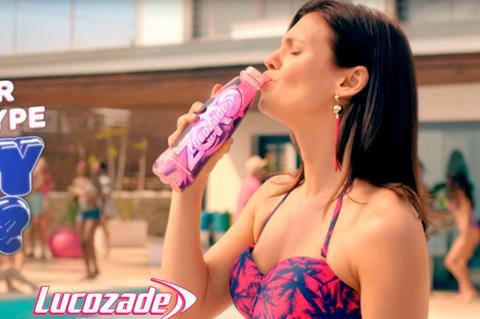 14 (14) Lucozade
Sales: £407.2m (+2.0%)
Lucozade Energy still hasn't recovered from its massively unpopular reformulation, shedding £7m. But things are on the up: the overall brand returned to growth thanks to stellar performances from Lucozade Sport (up £12.7m), Zero (up £2.3m) and Fit Water (up £2.1m).
Lucozade has ploughed ungodly sums into publicity: it unleashed a £10m campaign based on the idea that 'energy beats everything' last spring, before splashing out £6m on a partnership with Love Island.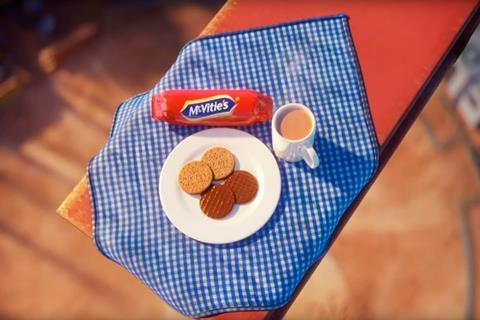 13 (10) McVitie's
Sales: £450.7m (–5.5%)
Ouch. McVitie's has suffered the second greatest loss in this year's ranking after Müller (9). Sales are down £26.4m and the brand has shifted 27 million (6.4%) fewer packs of -biscuits in the past year.
It would be too easy to blame the decision to ditch the cute puppies and kittens that until last year had been crawling out of packs in McVitie's ads. But that's not it. After all, Pladis has forked out nearly £10m on a new campaign, complete with Pixar-style animations and the strapline 'Sweeter Together'.
Britain's biggest biccie is facing more fundamental challenges, with own label stealing sales and research for The Grocer suggesting consumers are far from excited by the category. Thirty nine per cent may say they see biscuits as 'reliable and comforting', but 22% describe them as 'cheap and cheerful' and only 7% 'innovative and exciting'.
Pladis is taking note. With almost a third of UK households buying Jaffa Cakes each year, the Turkish-owned giant is extending the range with NPD. It's going after a bigger bite of the snacking market with the launch of Jaffa Cakes Nibbles, a bite-size format it hails a 'total game-changer' for the brand.
"Our current pool of loyal shoppers are buying Jaffa Cakes four times every year on average, which has helped us to grow value sales by 5.6% ," says Emma Stowers, brand director for McVitie's at Pladis. "We'll look to drive an increase in regular purchases with the new Nibbles format, while capturing incremental sales from 18 to 34-year-old 'social explorers' wanting to enjoy a sharing treat."
12 (13) Nescafé
Sales: £451.1m (–1.9%)
Here's a prime example of mixed fortunes. On the one hand, Nescafé's premium instant products benefited from Britain's love of posh coffee. Nescafé Azera shot up 15% in value following the launch of Azera Coffee to Go and Azera Nitro. Nescafé Gold, relaunched with a new formulation and pack design last March, also mustered a 6.2% increase. But that wasn't enough to offset the £11.1m crash of Nescafé Original and £8.8m drop in Nescafé Dolce Gusto coffee pods.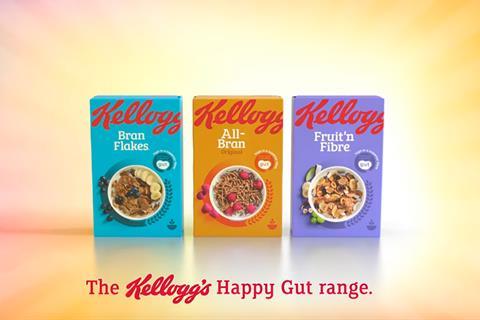 11 (9) Kellogg's
Sales: £464.7m (–3.7%)
Only Müller (9) and McVitie's (13) have shed more value than Kellogg's, down £17.9m.
Some of this was self-induced: the axed Ricicles and Start products contributed £3.2m to the decline. But reformulation and marketing efforts are also falling short.
Coco Pops lost £5.7m (8.9%) after big sugar cuts, and Special K is down £2.9m (4.3%) despite its rebrand. Still, Krave, Crunchy Nut and WK Kellogg all delivered strong growth, with the latter now worth £5.3m.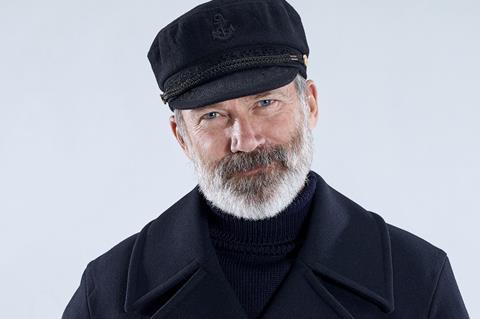 10 (12) Birds Eye
Sales: £489.8m (+3.5%)
Nomad Foods' decision to reinvent Captain Birdseye as a "younger, more rugged" model continues to pay dividends, with value sales up £16.7m and volumes up 2.7%.
Indeed, it's been so successful that the Captain even starred in his very own calendar this year, while Birds Eye continued to spend heavily on marketing the character alongside big pushes for its chicken and frozen veg.
The frozen food giant's commitment to the Captain has also seen it pull existing products such as its Inspirations fish line under the Captain's umbrella. It's all part of the supplier's plan to "reposition frozen food into a modern, high-quality food category", says marketing director Steve Challouma.
9 (7) Müller
Sales: £497.7m (–9.8%)
A whopping £53.9m drop makes Müller the fastest-falling brand in this list by absolute value. Volumes didn't fare much better, either. They fell 6.1%, equating to 35.8 million fewer units sold.
Müller Light was one of the major contributors to the decline, shedding £19.7m on the back of retailers shifting more towards own label and health-conscious consumers increasingly turning to sugar-free yoghurts.
Meanwhile, Müller's Black & White milk brand saw sales drop £33.1m – equating to 32.2 million fewer units – amid a time of renewed turbulence in the liquid milk sector. In December, Müller Milk & Ingredients CEO Patrick Müller warned processors had reached a "tipping point" in terms of profitability.
The scale of the challenges facing the sector were laid bare in February when MMI announced the start of a £100m "cost and margin improvement plan". How the business was operating "doesn't allow us to make a profit", said Patrick Müller in an interview with The Grocer, as he highlighted the need to make "tough choices".
Despite these difficulties, it's not all doom and gloom for the dairy giant. It has promised a strong pipeline of NPD this year, and has already moved to revitalise the flagging Müller Light portfolio.
Italian-style fat-free and high-protein yoghurt Müller Light Amore went on sale in February to appeal to those looking for a healthier choice. In the same vein, Müller's first-ever natural yoghurts range launched earlier in March to tap growth in plain yoghurt.
It comes ahead of major reformulations to the entire Müller Light lineup planned for May, which will see it ditch all added sugar and instead use a less sour culture developed by Müller, which it says provides enough sweetness on its own.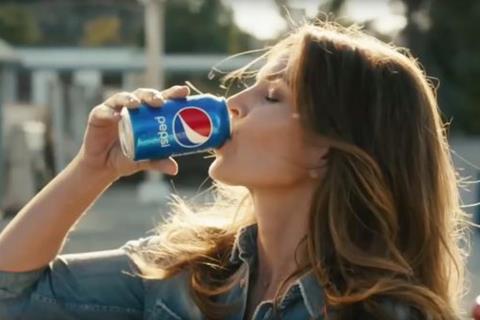 8 (11) Pepsi
Sales: £536.3m (+13.1%)
Pepsi has grown sales by a gargantuan £62m, the second largest gain in this ranking after its nemesis Coca-Cola (2).
There's a caveat: this was thanks almost entirely to a stunning performance from its zero-sugar Max brand, which added a whopping £72.5m to its value – the equivalent of 32 million extra units – to be worth £360.2m. So Max is actually growing faster than its rival Coke Zero (which gained an extra £68m).
Diet Pepsi also grew its sales by a respectable 9%. But, given the current distaste for sugary fizz, it will come as no surprise standard Pepsi actually lost £16.3m. It's now worth £98m, less than a third of Pepsi Max. Still, having a strong sugar-free brand is a sweet place to be in right now.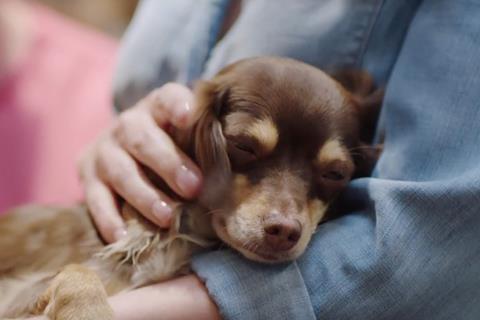 7 (8) Purina
Sales: £549.8m (+1.1%)
Overcoming last year's stagnation, Purina has gained £6.2m thanks to a 3.7% rise in prices. The brand's overall volumes have recovered somewhat, but they're still in the red as the UK's pet-owning population remains static. Luckily, shoppers who do have 'fur babies' are willing to splash out. Which means Felix, Purina's top-selling sub-brand, added 2% value while volumes fell by the same percentage. This was due, at least in part, to the introduction of the higher priced Good as it Looks Concoctions – a range of "surprising recipe combinations" for cats. As for dogs, Bakers got an improved recipe, revised packaging and a new campaign. The changes are yet to pay off, though: the sub-brand has lost nearly £5m.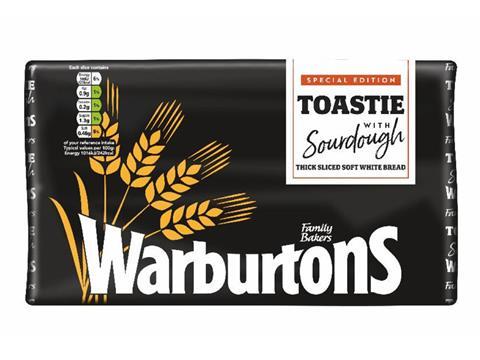 6 (6) Warburtons
Sales: £626.1m (–2.2%)
You have to take what crumbs of comfort you can in branded bread right now, with own label stealing share and cost pressures mounting.
So Warbies will have to content itself with having lost the least of the three bread brands in this ranking: £14.1m. "We continue to do well by focusing on the quality of our products while innovating across bakery," says category & product strategy controller Duncan Tyrrell.
Indeed, Warburtons has a more diverse portfolio than rivals Hovis (20) and Kingsmill (29), with more than 30% of its sales coming from outside bread. Bagel Thins are up £5.3m and its fruit loaf is up £1.2m, while over in bread it is experimenting with on-trend sourdough loaves.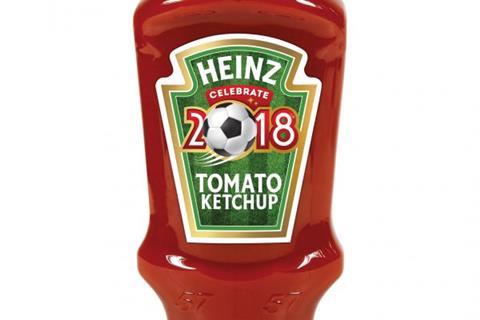 5 (5) Heinz
Sales: £677.8m (–0.1%)
Heinz may look like it's stagnating, but performance varies wildly across its portfolio. Its sauce sales are up by £10.7m, while ambient soups are down £4.9m.
Still, it's using NPD to keep its portfolio relevant. Heinz launched two of its soups into microwavable pots in January to tap demand for convenience. It also became the third bestselling babyfood in the UK with the launch of Heinz By Nature, which communicates its 100% natural ingredients.
Elsewhere, it conjured up some fun headlines after floating the idea of changing the name of its Salad Cream, which created an outpouring of love for the brand. Now it's looking to shake up sauces even more with the UK debut of Mayochup.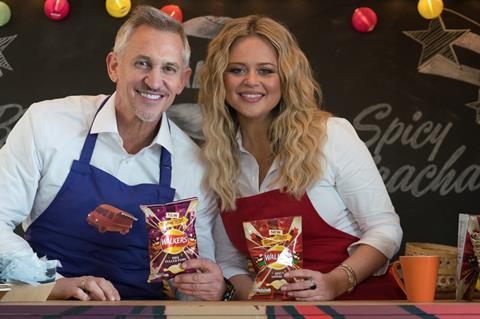 4 (4) Walkers
Sales: £977.8m (+4.0%)
You could be forgiven for assuming the £37.7m gain in Walkers sales was down to price hikes. After all, The Grocer reported in February the brand had resorted to shrinkflation of its large multipacks to mitigate the effects of last summer's poor potato harvest.
In fact, the brand's steady sales uplift over the past year was achieved without any changes to average pricing. Walkers managed to shift a whopping 30.5 million additional units, largely thanks to a steady pipeline of insight-led NPD.
The standout success story is Walkers Max. The three variants – Chilli & Lime, Hot Chicken Wings and Jalapeño & Cheese – were designed to appeal to punters who want flavour-packed crisps with their pint. At the time, owner PepsiCo estimated "savoury snacks only feature in 15% of beer occasions, with half of these being crisps". Sales so far suggest Walkers has made a sizeable dent in that figure. The Walkers Max range has shot up to £61.1m as it targets the previously "untapped opportunity" of the "social sharing occasion".
On the other side of the coin, Walkers edged further into healthy snacking with the launch of Poppables in May. Already tried and tested in the US market, the "light and airy" potato snack achieved £7m in sales in its first eight months alone.
Walkers hasn't neglected its core lineup, though, which suffered a 5.3% dent to its value and a similar drop in volumes in 2018.
In January, it announced a new premium look for the range that is no doubt intended to combat the near-£24m slide in sales.
Shoppers won't be expecting a premium price tag to accompany that, though, so how Walkers deals with the costs of the poor potato harvest will be critical.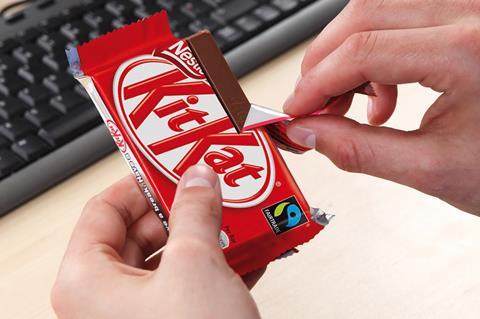 3 (3) Nestlé
Sales: £1,055.9m (+0.5%)
Nestlé has managed to win back some of the £10m it lost in last year's ranking with a £5.4m increase. But that's mostly inflationary: there were 17.5 million fewer packs sold bearing the brand.
Kit Kat, Rolo, Buitoni pastas, Yorkie and Shredded Wheat are the biggest sources of Nestlé's volume decline, partly down to the switch to healthier snacks and growth of own label in cereals and pasta.
Still, it's been a busy year for NPD. Nestlé claimed a world first last March with Wowsomes, a chocolate bar with porous sugar crystals to reduce sugar content. This month, it unveiled its latest Milkybar variant in the form of Mix Ups – its first chocolate buttons to contain two types of chocolate.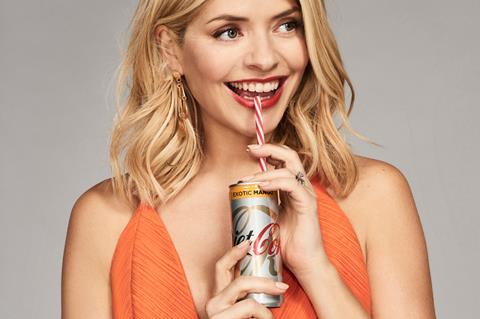 2 (2) Coca-Cola
Sales: £1,279.1m (+12.1%)
By rights, the past year should have been a tough one for Coca-Cola. Not only did the sugar levy finally come into force, but the benefits of an unusually hot summer were dampened by an unexpected CO2 shortage.
Still, none of this seemed to faze Coca-Cola, whose sales shot up a staggering £138m. That's not just extra value generated by the sugar tax, either (The Grocer estimates it accounted for less than £40m of that figure). The number of units sold increased 2.7% to over 800 million. Indeed, CCEP insists negative forces in the market didn't hamper its performance at all – vice president for commercial development Simon Harrison says Coke's market share increased amid the CO2 crisis due to its "agile and flexible" reaction.
The same words could describe its approach to the sugar tax. Coke was prepared for sales of Classic to fall as the levy hit home. As expected, volumes have fallen 6.4% to 395 million units. Rather than fighting the tide, Coca-Cola has promoted Classic as a treat option and unveiled smaller packs that make the price premium less apparent. "We made a conscious decision to downsize the packs," says Harrison. "And we have seen some switch to smaller packs like the 330ml. These premium consumption opportunities are growing."
But the success story here is Coca-Cola Zero Sugar, whose value soared an eye-watering 47.1% to £213.8m. Although that's still half the size of Diet Coke – up 10.8% to £465.6m – it's pretty substantial for a sub-brand that wasn't long ago on its uppers.
The success of these lower-sugar brands is partly down to flavour innovation. Harrison says Diet Coke Exotic Mango, Diet Coke Feisty Cherry and Coke Zero Sugar Peach have amassed a combined £25m in retail sales in less than a year. That success inspired the launch of new flavours Diet Coke Twisted Strawberry and Coca-Cola Zero Sugar Raspberry in January.
This innovation is set to be backed by plenty more marketing activity. Diet Coke is understood to be the next brand to benefit from a marketing push, though Coke has not yet revealed the details. The question is: can anything emulate the success of its famous window cleaner ad?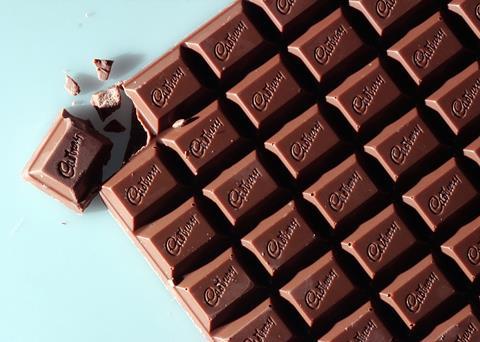 1 (1) Cadbury
Sales: £1,549.3m (+0.7%)
There's nothing like the prospect of higher costs to accelerate change. Look at Britain's biggest brand for proof.
Mondelez is increasing capacity at Cadbury's Bournville facility to allow it to bring back more of its production to the UK, as the spectre of a no-deal Brexit looms.
"Capacity issues meant certain Cadbury products were produced temporarily in Poland, but our £75m investment into Bournville has safeguarded it as the home of Cadbury for the next generation," says Mondelez trade communications manager Susan Nash.
Mondelez has avoided linking investment in capacity to Brexit. But there would be clear advantages in making more Cadbury products in the UK if Britain crashes out of the EU without a deal, particularly given that fast-growing products such as Dairy Milk Oreo are made elsewhere.
The UK government has promised to temporarily slash tariffs on chocolate and cocoa powder to zero in the event of a no-deal Brexit, but other key ingredients, like white sugar from the EU, could face import tariffs for the first time.
Then there's the potential disruption to supply chains from delays at the border if the UK leaves without a deal.
Mondelez, along with the rest of Britain's big confectioners, is understood to have taken on increased warehouse space and begun stockpiling raw materials. The company will say only that it is preparing for 'a number of potential outcomes'.
And Brexit is not the only challenge facing Cadbury. Its £11.2m gain is for the most part inflationary, with the number of Cadbury-branded goods sold in UK supermarkets having fallen by 23.6 million or 1.7% in the past year.
Take goods manufactured under licence by third parties, such as cakes, biscuits and ice cream, out of the equation and the picture is worse still. Sales of Cadbury chocolate, which accounts for 84% of total brand value, are up just 0.3% on units down 2.8%.
That's partly because countlines are down overall, as consumers opt for healthier snack bars. Nash says Mondelez is fighting this with a "continuing focus" on health. "We've expanded our portion control offerings and are communicating the nutritional profiles of our brands."
But consumers are opting for larger slabs and sharing formats (whether they're actually shared is another question). Nash says tablets and sharing bags have seen significant growth in the past year.
Another factor that can't be ignored is premiumisation. Brits are eating less chocolate, but when they do, they're prepared to pay more for the posh stuff. "Consumers are saying if they're going to have a treat, then they want to have something they really enjoy," says Nash, pointing to innovations such as Cadbury Darkmilk, a 40% cocoa version of Dairy Milk launched in September.
"Taste remains crucial in purchasing decisions and that is one of the factors driving the premium market. Also, more affluent consumers are prepared to indulge in high-quality confectionery."
If Cadbury does indeed face tariffs on its raw materials when (or if) we finally leave the EU, it will need to court such affluent consumers.
Britain's Biggest Brands report was compiled by The Nielsen Company exclusively for The Grocer/William Reed Business Media. No reproduction of this list or data within, full or in part, for commercial use is permitted without prior consent of The Nielsen Company.