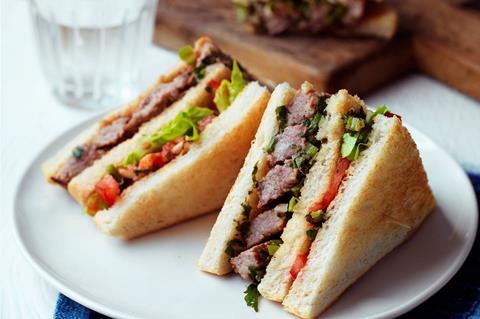 Allied Bakeries is to end its supply deal with Co-op after it was unable to agree commercial terms with the retailer.
Allied Bakeries owner Associated British Foods revealed the end of the deal in its financial results this week.
The Co-op had "always been one of our more challenging accounts in terms of cost to serve", said ABF, adding it was "with regret that we have not been able to agree a way forward that makes financial sense".
It will exit the deal in April 2021.
A Co-op spokesman said the retailer was "committed to adapting to customer demands and tastes for new bakery products", and would launch a "competitive review" of its supply arrangements in 2021.
"We have given a lengthy notice period to our existing partner to aid their transition," he added.
The ABF trading update, for the quarter to 20 June, saw ABF's revenues slump 39% to £2.6bn, largely driven by the closure of its Primark retail estate.
However its grocery division's sales grew 9% to £941m over the quarter. It said increased sales volumes through the retail channel had "more than offset" weaker foodservice demand – though it admitted an increase in Kingsmill bread volumes would not make up for the expected decline in private label bread volumes.
Indeed, the end of its supply deal with Co-op comes just 15 months after Allied Bakeries lost its contract to supply own label loaves to Tesco after six months of negotiations, with Tesco due to switch suppliers this year.
Sales of Kingsmill's branded loaves were down 18.5% to £42.4m in the 12 weeks leading up to the UK's lockdown [Nielsen 12 w/e 21 March 2020].