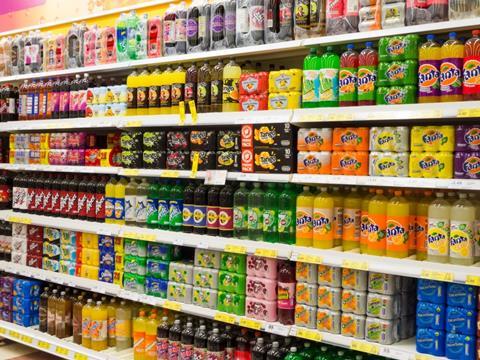 Opinion was split after Chancellor George Osborne announced a £520m sugar levy.

Soft drinks producers were up in arms over being singled out in the war on sugar, but sugar campaigners, led by Jamie Oliver, celebrated a big victory in the childhood obesity battle.

The City, however, took a more singular view, with Osborne's pledge that there would be a levy paid on high-sugar soft drinks from 2018 causing an immediate sell-off of UK-listed beverage firms. Nichols, Britvic and AG Barr alone ended the day with close to £80m wiped off their collective value, with the figure much worse in the early afternoon. Vimto maker Nichols was worst hit, with shares initially tumbling over 10% before stabilising to trade 6.6% down to 1,219p.

Irn-Bru producer AG Barr finished the day 2.4% down at 540.5p, but fell as low as 524p soon after the announcement in the Commons.

Robinsons owner Britvic, which received praise from the Chancellor for reformulating much of its range, took a more moderate hit, sliding 1.3% to 699.5p after initially dropping to 670p.

Further afield, Coca-Cola Enterprises ended the day in New York down 1.1% to $49.69 and Coca-Cola itself was down 0.4% to $45.05.

Analysts at Liberum said: "While we expect a degree of reformulations will occur, we expect the tax will ultimately be passed on to consumers. Beverage companies are often loath to change existing recipes given the knock-on implications for taste profiles - remember the New Coke fiasco? Therefore the ultimate impact will depend on ­consumer preference and reaction."

Not all stocks were, however, negatively affected, with Liberum pointing out ingredients companies supplying sugar alternatives, such as PureCircle and Tate & Lyle, were best-positioned to win. Stevia producer PureCircle leapt 6.8% to 411p on Wednesday - and another 1.2% at the time of writing - while Tate & Lyle was initially driven down 4%, despite its primary business now centring on sugar substitute sucralose, before recovering to trade 1% down at 564.5p.