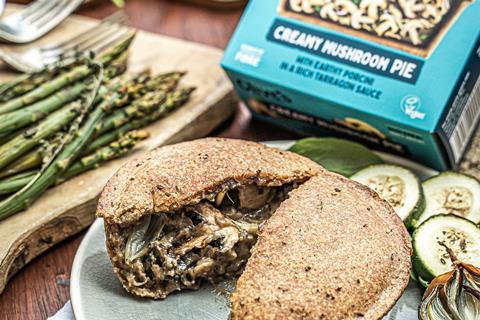 Plant-based pie maker Clive's Pies has quadrupled the size of its production facility ahead of Christmas and Veganuary.
The Devon-based business, which manufactures a range of organic, plant-based pies sold in plastic-free packaging, has moved to a purpose-built facility four times the size of its previous one.
It move was funded by business shareholders and financial support from the European Agricultural Fund for Rural Development and local councils.
It netted £150,000 of funding from these supporters, which, in addition to the move, it would use to reach new markets, maintain organic status and continue to compete commercially on price, it said.
It marks the manufacturer's first move in its 30-year history, and follows a "bumper year" for sales of organic produce, said Clive's Pies.
The brand's MD Esther Pearson added: "It's been a challenging year for us all, but one good thing to come out of all this is a renewed love of fresh, healthy, honest food.
"Our recent move will allow us to meet the growing demand from our customers and move to a wider network of retailers who want to benefit from this market surge."