Russell Hume intelligence behind 'burst' of action on meat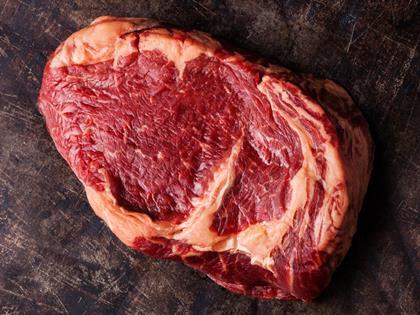 Intelligence received in the wake of the Russell Hume meat scandal prompted the "burst" of enforcement action seen at other meat suppliers during the past week, FSA CEO Jason Feeney has confirmed.

Foodservice specialist Fairfax Meadow became the latest meat supplier to become embroiled in the FSA's investigations into mislabelled meat yesterday (11 February), when it announced it was voluntarily withdrawing batches of its meat products from sale. But in a tweet this morning, Feeney stressed the Fairfax case was "very different" to the Russell Hume case, "hence the different enforcement actions".

The FSA said its inspections at Fairfax Meadow, which took place on 8 February, had highlighted "concerns about the procedures and processes the company had been using to apply use-by dates on some of its products".

But it added that the company had "acted properly and proportionately in swiftly withdrawing potentially affected products from the market".

The Fairfax withdrawal followed a recall of meat products by online retailer Muscle Food on 8 February after an unannounced inspection at its meat supplier - and sister company - DB Foods revealed concerns about use-by labelling.

In response to a tweet by food safety expert Professor Chris Elliott yesterday evening, Feeney wrote that the FSA had 'received intelligence on a small number of firms' following the Russell Hume scandal - which saw production at the supplier's six factories halted due to concerns into the extension of use-by dates and food safety management systems at the processor.

'We've followed up, hence the 'burst' of recent enforcement action,' Feeney added. 'UK standards are amongst the highest in the world.'
The FSA declined to comment on whether any further companies were being investigated, but did confirm much of its intelligence had been gathered by the National Food Crime Unit.

Elliott had earlier reacted to the Fairfax Meadow product withdrawal by bemoaning the 'wave of issues' hitting the sector, amid 'Dickensian bad times and seemingly Dickensian food standards'.
Association of Independent Meat Suppliers director Norman Bagley dismissed his comments as 'total overhype', pointing out the FSA had 'no concerns in terms of food safety' on this occasion.
However, Elliott said he wasn't convinced food standards weren't in decline in the UK, with recent cuts to local authority budgets and poor auditing the 'elephant in the room' for the meat sector, and 'serious issues that need to be addressed'.