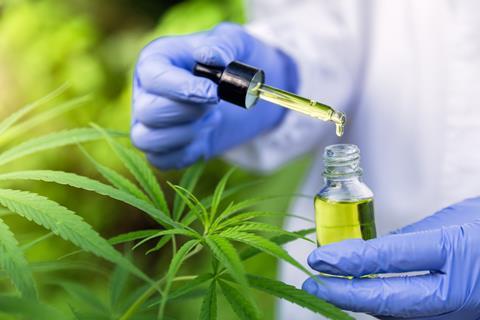 Thousands of CBD novel food applications are set to be validated by the Food Standards Agency, almost a year after it released a list of temporarily compliant products.
Two consortiums responsible for over half of the list told The Grocer the validations had been privately confirmed to them.
This means that the agency is satisfied adequate information has been submitted and that a risk assessment can begin.
"We received confirmation that our RP427 isolate CBD will be validated," said Mónica Solano León, members manager at the European Industrial Hemp Association (EIHA).
The RP427 application is linked to more than 3,000 products on the FSA's list, most of which are described as 'awaiting evidence'.
It's also linked to over 300 products related to 1 Step, a brand forced to withdraw its range from sale after the FSA removed it from the public list for unspecified reasons.
The Association for the Cannabinoid Industry (ACI) likewise confirmed its two applications would be validated.
Although only a small number of products are directly linked, some 4,000 products from the association's members rely on the two applications.
"This is a key milestone for the sector and the ACI," said ACI strategic counsel Steve Moore.
"Today's outcome suggests that by collaborating, they are both progressing towards market authorisation for thousands of products but also delivering the safety data the authorities have been crying out for."
However, he did question why the validations had taken so long. "It seems to me that the work was completed a long time ago," he said, speculating that legal processes may have held things up.
The validations are a significant development for the CBD category, which has undergone a unique process to become regulated under the novel foods process.
This has been marked by significant confusion, with some brands erroneously left off the list and even facing unwarranted removal from shelves.
In the last month, Tea+ also had its CBD tea delisted by Holland & Barrett due to what the supplier claimed was a series of faulty Trading Standards reports.