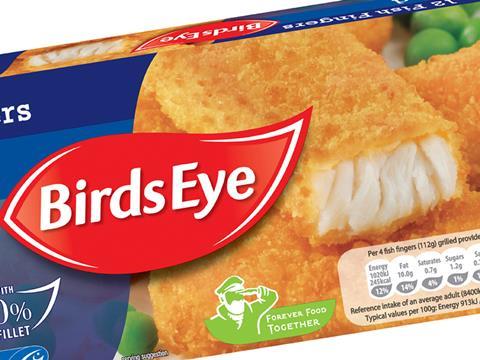 Birds Eye owner Iglo Group is battling to achieve its growth targets in the face of a declining European frozen market.

Chief executive Elio Leoni Sceti vowed to double the group's revenues by 2020 when he joined last year. However the frozen food giant saw flat third quarter revenues on a constant currency basis (2.7% up on a reported basis), while the frozen market as a whole declined by 0.4%.

Sceti highlighted "tough market conditions" and that "consumer spending [is] under pressure across all European markets."

"While we expect markets in the final quarter of the year to remain challenging, we are confident that our Better Meals Together strategy will drive consumer interest in the frozen food category as we invest in the strength of our brand," he said.

Iglo saw value share growth in eight of its 11 markets, while the Birds Eye, Iglo and Findus brands all acheived year-on-year sales growth.

Key developments in the period were the launch of Steamfresh rice and vegetable dishes in the UK and Austrian markets and a marked increase in marketing spend to support the rollout of Better Meals Together.

Iglo also introduced a new brand and packaging design across its four biggest markets during the quarter, designed to boost on-shelf impact and brand recognition.

However, it is ending its marketing activity in several Eastern European jurisdictions - Romania, Slovakia and Turkey - after a review of its geographical footprint. Iglo said the frozen category remains small in these markets and "sales are considered immaterial". During the quarter EBITDA increased by 9.7% year-on-year, up 6.1% on a constant currency basis, while gross margin increased by 2.6% year-on-year.

"Several new product launches in the year to date have met with a positive consumer response and delivered strong performance in their respective markets, in particular the Inspirations platform in the UK and Italian markets," Sceti added.

Iglo said its Italian business had recorded a 12th successive month of net sales growth, driven by the launch of new products.