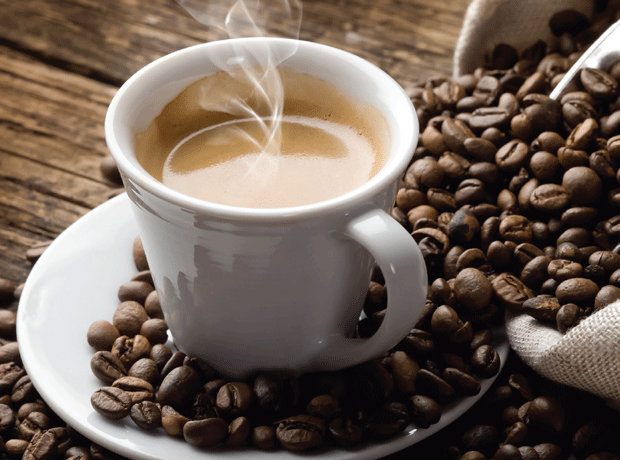 Coffee pod sales broke the £100m barrier last year as shoppers increasingly sought coffee shop-style cappuccinos and lattes in the home.
Sales revenue from coffee pod products soared 52% to £102m in 2014, while volumes jumped 54% to the equivalent of more than 310 million cups, according to the latest findings from FMCG market and shopper intelligence firm IRI [52w/e 3 January 2015].
Premium pod varieties including cappuccino, latte and macchiato dominated sales with a 62% share, while black coffee made up 31% and espresso 7%.
In contrast, sales of regular instant coffee were down 10% to £198m, while premium instant fell 4% to £244m.
In terms of pod type, Kraft's Tassimo led the pack with a 51% share of the sector. The brand generated sales of £58m, up 52% growth in 2014.
While the IRI data does not included sales of official Nespresso pods, Nespresso-compatible products including Cafepod, Dualit and Carte Noire grew 354% year on year to £3m. Official Nespresso capsules are available only from specialist Nespresso stores or online, but a growing number of suppliers are now offering compatible pods, with Mondelez bringing a range under its Carte Noire brand to the UK in February 2014.
"The coffee menu in supermarkets has expanded rapidly with coffee shop favourites such as cappuccino, latte and macchiato," IRI analyst Jen Ayling said. "As a result the average in-store range is now at 23 items compared to 14 items five years ago. This has increased the drinking occasions and made it more relevant for the under-35s who may shun traditional hot drinks in favour of water and soft drinks."
Top-selling coffee pods brands 2014
| Manufacturer | Brand | Sales value 2014 | Growth % YOY | Share of sector |
| --- | --- | --- | --- | --- |
| Kraft | Tassimo | £58m | 52% | 51% |
| Nescafe | Dulce Gusto | £46m | 50% | 41% |
| Philips | Senseo | £4m | -14% | 3% |
| Nespresso compatible pods* | Cafepod, Dualit, Carte Noire | £3m | 354% | 3% |
Source: IRI 52 w/e 3 January 2015. * IRI does not track sales of Nespresso pods; these are sold in the UK through Nespresso shops and online.