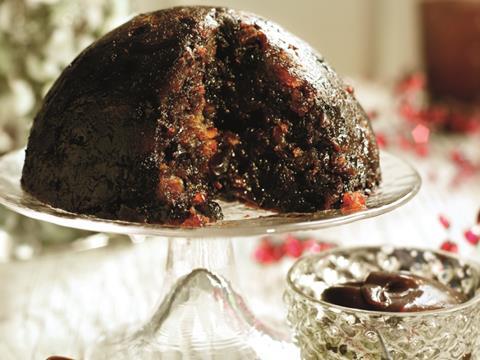 British families typically kick off Christmas Day with a smoked salmon breakfast before ploughing through a further 21 separate food items, according to a new study.
The average family tucks into salmon and scrambled eggs at 8.51am, washed down with a tea or coffee, the One Poll survey of 2,000 consumers found. Brits then proceed to consume a range of festive favourites including an average of three slices of turkey, four roast potatoes and - controversially for some - two Yorkshire puds and one spear of asparagus.
Carrots, sprouts, parsnips and broccoli were the most popular veg to have on the side, claimed One Poll. However, Christmas favourites such as sausage meat and pigs in blankets failed to make the list.
A typical British Christmas
1 slice of smoked salmon
1 croissant
1 slice of bread and butter/roll
3 slices of turkey
1 slice of other meat
4 roast potatoes
2 florets of broccoli
1 floret of cauliflower
4 sprouts
1 spear of asparagus
2 parsnips
2 Yorkshire puddings
1 spoonful of prawns
2 spoonfuls of carrots
1 spoonful of cabbage
1 spoonful of stuffing
1 slice of Christmas cake
1 serving of Christmas pudding
1 mince pie
1 slice of yule log
1 piece of another dessert
9 chocolates
It also emerged that 86% believed they consumed more food on Christmas Day than at any other time of the year, with another 84% admitting the food and drink was the best thing about the festive period.
''For many people the food and drink is among the most exciting things about Christmas Day," said a spokesman for the company, adding that while most tucked into a traditional roast turkey, 25 December was a day when consumers could be more adventurous with breakfast, starters and snacks.
''Christmas Day means many have the luxury of more time to tuck into food they really enjoy and it seems many are starting the day with a breakfast of smoked salmon and eggs, or even a full English – despite it being just hours until most will sit down to the main meal," he said.
Young's Seafood said sales of smoked salmon more than doubled in the four weeks to 5 January 2014 when compared to the rest of the year. It revealed an extra 2.1 million shoppers bought smoked salmon at Christmas, with spend rising from £9m in an average four-week period to £24m last Christmas [Kantar Worldpanel].
"We see a significant increase in demand for the smoked salmon we process during the festive season," said Young's category management director Iain Lowrie. "It's great to see that smoked salmon is an important part of Christmas Day for so many people."