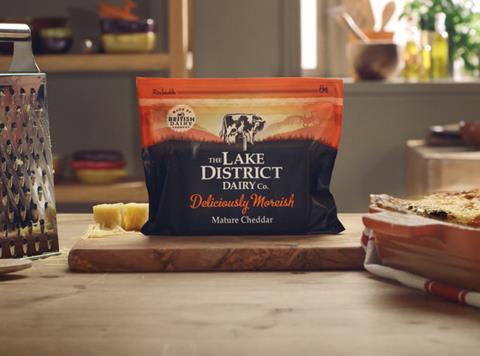 Adams Foods has insisted it has not given up on Lake District Cheddar, despite an ongoing struggle to maintain major listings in a difficult market.

Lake District Cheddar lost its listings in Asda, Sainsbury's, Waitrose and Tesco last year, and is now listed only by northern retailer Booths. The brand's value has plummeted from £45.2m in 2012 to just £11.5m last year [Nielsen 52 w/e 30 August 2014].

Adams Foods had vowed to relaunch the product in early 2015, but a spokesperson for the company said difficulties in the Cheddar market were slowing up progress.

"The branded Cheddar market has been going through a period of considerable change, with retailers looking to consolidate and rationalise the ranges they stock," he said.

"Indeed, today most retailers are looking to list two or three brands rather than five or six, which was common only a few years ago."

However, he insisted Adams was committed to exploring new opportunities for Lake District Cheddar, and pointed out that Morrisons was stocking 500g promotional packs for the next few weeks.

"We are continuing to try and develop a relevant positioning for the Lake District Dairy brand in Cheddar," he said.

Lake District's Frumoo and Caffe Latte drinks were discontinued last year, leaving the Cheddar range and quark soft cheese - still produced by First Milk - the only products available under the Lake District brand.

Latest data shows the whole Cheddar category is in decline, with its share of the cheese market down 4.6% over the past five years [Kantar Worldpanel 52 w/e 29 March 2015]. Brands lost out against own label last year, although Cathedral City bucked the trend, increasing sales by 5.6% to £275m last year [Nielsen].