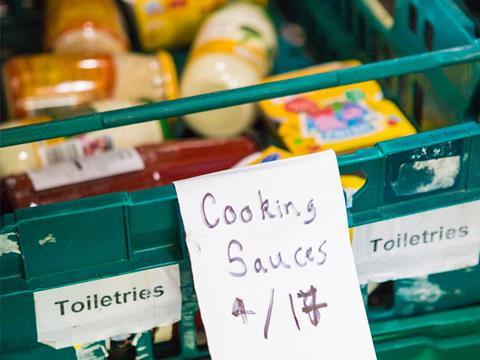 Coronavirus has caused food supplies to vulnerable groups to be "cut off at the knees overnight"

IGD and FareShare are spearheading talks with retailer and suppliers

Surplus alone not enough to help people facing hunger
Supermarkets and suppliers are planning to launch a massive operation with food redistribution charities to help tens of thousands of people facing hunger because of the coronavirus outbreak.

The Grocer can reveal talks involving more than 70 food businesses were being held this week, spearheaded by the IGD and food surplus charity FareShare.

They are planning an urgent effort to get food parcels provided by retailers and suppliers to huge numbers of vulnerable groups whose usual supply of help and volunteers may have been "cut off at the knees overnight".

While retailers have seen record sales in the wake of stockpiling, there is growing concern about the impact of the UK lockdown on many charity operations.

As supplies in store show signs of stabilising, charities are pinning their hopes on retailers and suppliers acting fast to help local communities.
Read more
FareShare already works with a network of 17 partner organisations across the UK, providing just under one million meals a week to 11,000 frontline charities and community groups.

However, it says many of its usual routes to give food have been plunged into crisis.

It is hoped the scheme will provide a national response to the issue, rather than leaving store managers and staff to deal with requests locally while also struggling to get stores back to capacity.

FareShare CEO Lindsay Boswell said details of the operation could be finalised within days.

"We are not just dealing in surplus, we are also looking at donation of food," he said. "We are not going to get through this with surplus alone."

Details of how the food will be delivered to local communities is being discussed and will include a bid for millions in extra government funding.