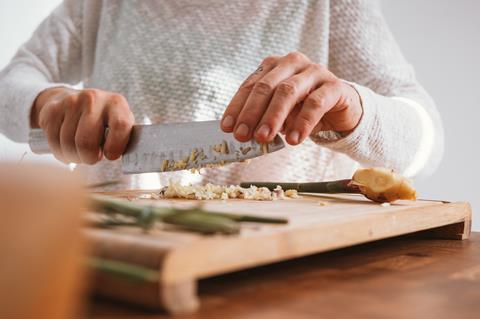 Before lockdown, home cooking was often dismissed by retail pundits and convenience food companies as a preoccupation of the leisured affluent, or even as a quaint hobby, like making your own clothes. All the food innovation and dynamism, we were told, was centred on the "cash-rich/time-poor" consumer.
But now a YouGov survey for Premier Foods finds 73% of us have enjoyed cooking at home over the past 12 months, and this upsurge doesn't appear to be a flash in the pan. Ninety-one per cent of respondents said they want to cook as much, or more, over the next 12 months, even as lockdown lifts.
I'm not surprised Britain has rediscovered a taste for home cooking. For people of average means, scratch cooking puts much more flavoursome, healthier, and better value food on your plate than anything you can buy in.
This upswing in home cooking is, of course, intimately connected with disruption of shopping habits. People who previously only shopped on autopilot with one retailer, loading up with ready-made meals and pre-prepared shortcuts, rarely got a taste of real food.
I firmly believe a reliance on convenience food narrows down your palate because it's all so samey. A simple tomato sauce – tinned tomatoes, olive oil, a clove of thinly sliced fresh garlic and salt, simmered down to sweet redness – is so vastly superior to the factory equivalent with its roll call of watered down tomato purée, starch, concentrated fruit juices and garlic pulp. Now that so many of us have started cooking again, we've noted such differences, and savoured the improvement.
Maybe we have been doing our sums too. Fifty-eight per cent of people plan to cook more at home to save money. Belatedly the penny is dropping that despite the three-for-two offers, the over-packaged contents of these no-labour products are surreptitiously expensive, rotten value for money, and more akin to the reality of airline meals than the come-hither image on the box.
Here's hoping this hands-on activity in the kitchen changes the UK's most dismal food statistic: over half the food we eat is ultra-processed. What brilliant news that would be!