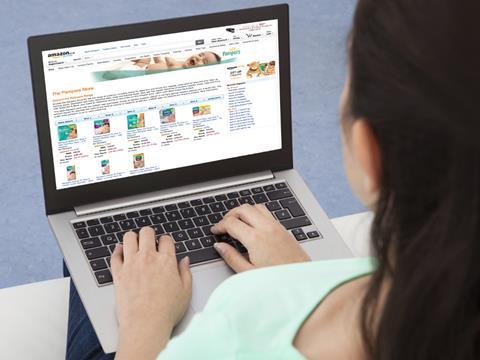 Multichannel grocery shopping is undergoing a global surge, with established markets such as the UK and South Korea showing 30% year-on-year growth, Tesco data arm dunnhumby has reported. The report also found the vast majority of online shoppers are multichannel consumers, with fewer than 1% of the population shopping online only.
The dunnhumby Global Trends Unit, which looked at the behaviour of 7m shoppers across 14 countries, found the practice of shopping both online and in-store grew 97% in emerging markets, such as China and Poland, and 89% in new markets, including Thailand and Brazil.
Baby food and care products appear in the top three sales categories across all markets. Baby milk is almost twice as likely to be included in new online shoppers' baskets as water – their second most popular product. Frozen meat, baby food and care, and canned food are the three categories with the highest share of online sales with an average annual online growth rate of 21%.
Not all brands, however, are benefiting equally from the growth of multichannel, with many experiencing a decline in their online performance or their online sales growth is lower than in-store, the report says.
Dunnhumby said this variation was the result of online performance being determined by how well brands understood and responded to the path to purchase in their category.
Success could be achieved through understanding how consumers used search and favourites, and optimising search terms accordingly, it said.
Julian Highley, global director of customer knowledge at dunnhumby, said growth in multichannel was particularly strong among time and sleep-starved parents, who benefited most from being able to shop any time, without leaving the home.
"Baby food and care products not only appear in the top three categories, but these are clearly important gateway products for new online shoppers."
However, he said success was far from guaranteed. "Instead, understanding the path to purchase online – as well as online shopping missions – is key to brands succeeding," Highley said.