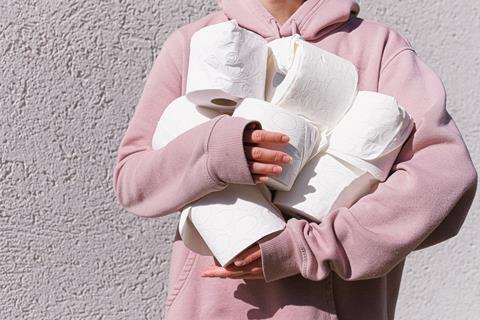 Average basket spend and item count both fell slightly last week compared with the week before, tempering retailer fears of another round of lockdown restriction induced panic-buying.
Shopper receipt data showed per-basket spending shot up during the last full week of September – the biggest week-on-week increase since peak lockdown. The spike followed the government's announcement of new restrictions including earlier hospitality closing times and home working where possible.
But concerns per-basket spending would continue to rise – as it did for four weeks in a row from mid-March – appear to be allayed by the exclusive data from Dunnhumby Beyond's basket size index.
Nevertheless, spend per basket was still up 28% in the week ending 4 October, and items per basket up 25% compared with the same week in 2019.
At the height of lockdown – in mid-April – spending peaked at 74% higher than the same period in 2019.
"We're unlikely to see such extreme spikes in basket sizes as we did in March and April, as shoppers have learnt to trust the retailers during this pandemic," said Dunnhumby Beyond sales director David Halls.
"Whilst shoppers have become more concerned around availability in the last few weeks, the majority of shoppers are managing the uncertainty better and not panic-buying to the same levels," he added.
Late last month, several supermarkets introduced purchasing limits on products that were cleared from shelves at the height of lockdown: Morrisons on toilet rolls and disinfectant; Tesco on flour, dried pasta, toilet roll, baby wipes and antibacterial wipes; and Waitrose on a similar selection.
Waitrose ended its rationing rules on all product categories two weeks ago, aside from toilet paper and flour, in response to strong availability.
It removed the two-per-customer cap yesterday (7 October) after reintroducing it in September. The John Lewis Partnership-owned supermarket told The Grocer it had seen "good availability" across its supply chain in recent weeks. It said customers currently had "balanced shopping baskets". Morrisons too has since removed restrictions from several lines.
A Tesco spokeswoman today confirmed all restrictions remained in place.