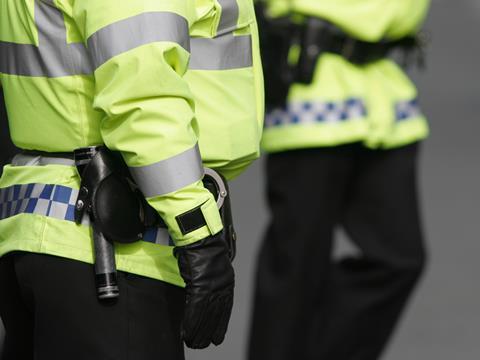 The ACS has urged a "collaborative approach" to policing to ensure crimes are dealt with properly, following the publication today of the Home Affairs Committee's report into policing.

Today's report, Policing for the Future, acknowledges that policing is struggling to cope in the face of changing and rising crimes as a result of 'falling staff numbers, outdated technology, capabilities and structures, and fragmented leadership and direction'.

It says communities will be increasingly let down without significant reform and investment.

The report corroborates what retailers have reported to The Grocer about increasing crime and lack of, or poor, police response to incidents.
MPs on the committee said neighbourhood policing had been cut by more than a fifth in the past eight years, recorded crimes had risen 32% in the past three years, while the number of charges/summons had decreased by 26%.

ACS research earlier this year found 82% of retailers were concerned about the consistency of the response from police, with 73% dissatisfied with the time taken for the police to respond to incidents.

The 2018 ACS Crime Report shows that the number of incidents of theft in the convenience sector rose from 575,000 in 2017 to 950,000 in 2018.

"The Home Affairs Committee report highlights the significant pressures that police forces are under to deal with the rising levels of crime," said ACS chief executive James Lowman.

"Convenience stores are an all-too-frequent target for robberies, theft, verbal abuse, ram raids and attacks on retailers and staff. If a crime is committed, the police must respond and investigate, and the courts must pass an effective sentence.

"We need a collaborative approach to ensure that crimes are being dealt with properly rather than being screened out or ignored."

This meant beat police officers, neighbourhood policing teams, police and crime commissioners, the courts and rehabilitation programmes all playing their part, he said.

Retailers were investing record amounts in crime prevention measures, but "they must be supported by the police and the justice system," said Lowman.

Yvette Cooper MP, Home Affairs Select Committee chair, said police forces were "badly overstretched". Crime was up, charges and arrests were down, and the police service was struggling to respond effectively to emerging and growing challenges, she added.