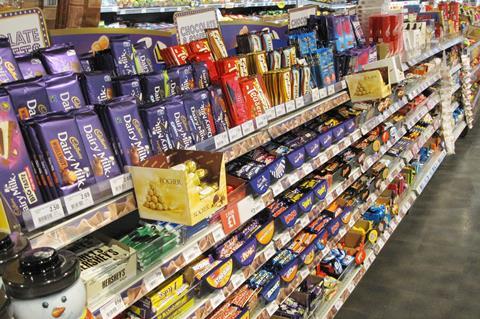 The Association of Convenience Stores has written to the PM calling for an urgent review on the upcoming HFSS law on promotions.
The letter outlines the burden the regulations will have on convenience retailers, while highlighting the growing uncertainty around the details of the rules, which are still yet to be published.
It states: "With only seven months left until the implementation of the biggest regulatory change to the sale of grocery products in England for a generation, there remains a huge amount of uncertainty for local shops, supermarkets and food suppliers.
"At present, your officials cannot indicate to industry, including thousands of small local shop owners, a clear definition of the products impacted by the regulations or the promotional mechanism that can be used to sell them."
The letter to No 10 comes after Boris Johnson was asked about the upcoming HFSS regulations and their potential impact on the food sector during Prime Minister's Questions this week.
In response, the PM said that the industry had been given "more time" to consider the impact of the regulations. Retailers, however, are still preparing for the implementation of the regulations in October this year, affecting thousands of stores at a cost of over £90m to the convenience sector alone, ACS argued.
ACS CEO James Lowman said: "The government is expecting retailers to make fundamental changes to their businesses in the dark, without clear guidance on what they can and cannot offer to customers. With the cost of living rising and wave after wave of food supply crisis hitting retailers over the last two years, this is not the time to introduce enormously disruptive, costly and unproven regulations."
The HFSS regulations, set to come into force in October, will impact a wide range of products including cereals, yoghurts, ready meals and juices. Thousands of retailers are set to be included within the regulations, which affect stores over 2,000 sq ft and businesses with over 50 employees.
Research carried out by ACS in August last year showed that 45% of independent and symbol retailers were not aware of the upcoming regulations.