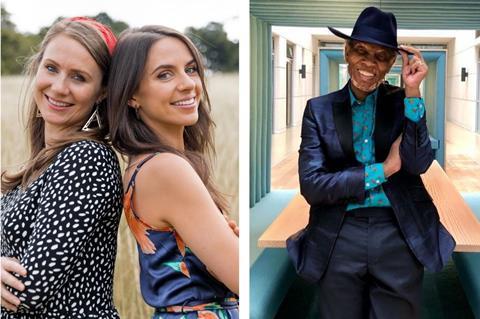 The Black Farmer owner Wilfred Emmanuel-Jones has acquired a stake in snacking startup Squirrel Sisters.
Squirrel Sisters, whose range includes snacks such as peanut caramel protein bars, has become the latest to join Emmanuel-Jones' incubator scheme, The Hatchery, which is designed to develop and grow "mission-driven entrepreneurs".
The move will see Emmanuel-Jones take a 30% stake in the business and provide funding and mentorship to the brand, with an eye to landing listings with bigger retailers and expanding into new categories.
"We have never had investment before, which has been quite challenging," Squirrel Sisters co-founder Gracie Tyrrell told The Grocer. "We did get quite close to signing a big investment deal with a large UK manufacturer but we dropped out after seven months of the process. Since then we've been looking for someone with small business expertise.
"[Emmanuel-Jones] completely understands that things happen very quickly for small businesses – he is on our side and able to help us navigate all these crazy things. He is coming on board as part of the team."
The Black Farmer would eventually take charge of considerations such as supply chain and ordering, freeing up its founders to "focus on really pushing the brand", said Tyrrell.
"We're talking to bigger retailers at the moment and looking at expanding the range quite dramatically – so far we haven't really branched out of the snack bar category, and that's what we're working on at the moment."
Other brands to join The Hatchery so-far have included The Gym Kitchen and Smorgasbord.