This article is part of our 2016 Dairy digital feature.
Brits ate 3.4 million fewer kilos of ice cream last summer, and while some of the downfall can be attributed to the weather, a little inspiration could go a long way to reigniting their love of the treat [Kantar 52 w/e 9 November 2015]. With this in mind, we've taken a look overseas to find the funkiest ice cream trends. Could these work in the UK?
Japan: mochi ice cream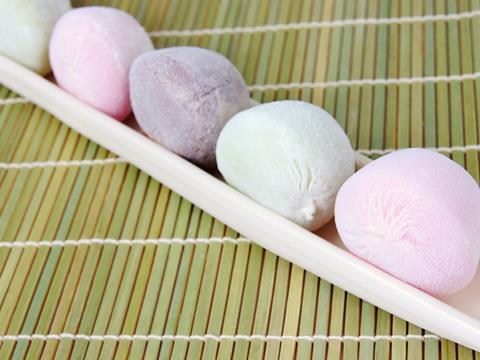 The Japanese are a fan of foods in small servings and these bite-size desserts are a hit post-sushi. Made from soft pounded sticky rice cake, known as mochi, formed around an ice cream filling, it offers the creaminess of traditional ice cream with added sweetness and texture.
Little Moons is seeking to put mochi on the map in the UK, having gained listings in Whole Foods Market and Partridges of Sloane Square. The brand, founded by siblings Vivien and Howard Wong, sells four million pieces of mochi a year to Japanese restaurants in Britain. They're available in mango, vanilla, raspberry and coconut, as well as more unusual flavours such as matcha green tea and toasted sesame.
Thailand: rolled ice cream
This mesmerising dessert is actually still relatively new to its homeland, having first gained popularity around 2011. Ice cream, and a sprinkling of added extras from fruit to Oreos, are mashed together and then spread thinly on a frozen plate before being rolled for serving. It's proving a hit and is rapidly expanding across the globe hitting the likes of Philadelphia, LA and London as well as taking Instagram by storm. Given the technicalities in making it, it's unlikely it'll be coming to a supermarket near you soon. But Yumitub did open the UK's first Thai ice cream parlour at Pop Brixton last year (see the above video).
India: kulfi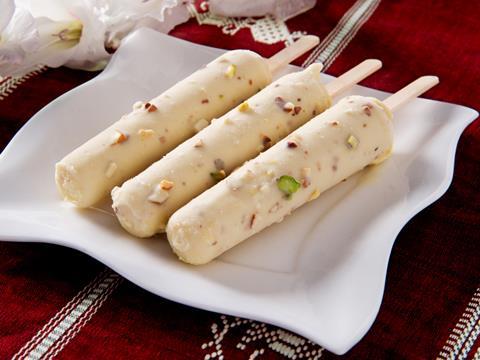 Kulfi is popular throughout the Middle East and is a common dessert in Indian restaurants the world over. Similar in taste and appearance to ice cream, it is said to be denser and creamier as it is not whipped, meaning it can be set on a stick.The unique flavour of kulfi, according to manufacturer Tubzee, comes from the boiling process, which causes the sugars and milk proteins to caramelise. Traditional kulfi flavours include pistachio, rose, mango, cardamom and even saffron. UK retail penetration is low, but Tubzee kulfi ice original is available in Tesco.
Turkey: dondurma
The ice cream men of Istanbul are famed for their pranks, trolling tourists with their magical ice cream, or dondurma as it's known to the locals (this YouTube video has attracted more than a million views). Turns out Turkish ice cream, made from milk, sugar, salep (flour made from orchids) and mastic, has a marshmallow-like quality meaning it can be stretched and manipulated. The density means it must be worked with a giant paddle and has the added benefit of melting much more slowly than your average ice cream.
The US: frozen custard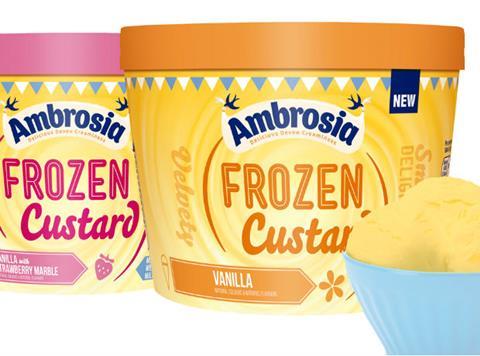 Forget froyo, it's time for frocu. Okay, so it's not quite as catchy but the Americans love it. Dating back as far as the 17th century, it is similar to ice cream but with the notable addition of egg yolks, making it a very dense dessert, although, like ice cream, it can come in soft-serve varieties. As far as the UK retail market is concerned, it's a rarity but one notable player has recently entered the arena – Ambrosia. "Frozen custard has been popular in the US for almost a century, but has only recently found its way on to our shores" says Grace Liljemark, brand director, Ambrosia, at Premier. "Given the overwhelmingly positive consumer response we've had for the product, teamed with the consumer love for Ambrosia, we are very optimistic about this new extension."
Previous article - The NFU's Oakes: "EU does more for farmers than London"