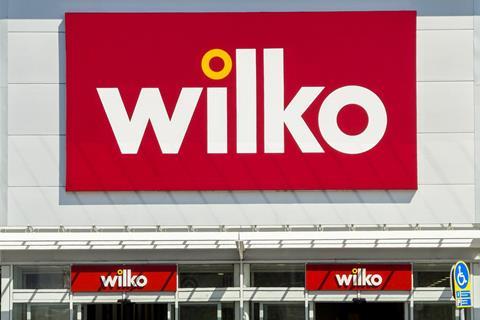 The future of thousands of jobs could be decided later today, with a bidder for the entire Wilko chain given until 5pm to provide administrators with more details.
If details are not forthcoming, Wilko will be carved up and redundancies, which were paused yesterday, are likely to be restarted, according to GMB Union.
In an update for workers, the union said it had met with administrator PwC this morning and been advised it was "were still actively assessing a number of bids".
"However, they also advised that the bid which had been received for the entire business has yet to pass basic checks," it added. "Although further details have been requested from the bidder, we have been informed that if these are not received by 5pm then there are no bids on the table that include either the DCs or the support centre. If this is the case, then the redundancies which were paused yesterday are likely to be restarted tomorrow.
"Whilst this does mean that there are bids on the table for a significant proportion of the stores and the online business, we still cannot guarantee the future of any jobs moving forwards at this point."
GMB said it was meeting with PwC again tomorrow, after which it would provide a further update.
The bid for the entire Wilko chain, including its name, is thought to be from UK-Canadian private equity firm M2 Capital, while bidders for smaller batches of stores are said to include rival variety discounters Poundland, B&M and Home Bargains.
Wilko entered administration on 10 August, putting 400 stores and 12,500 jobs at risk, after failed attempts to find a buyer for the 93-year-old discounter. The retailer was in the midst of a turnaround plan aimed at cutting costs and growing online sales.
In the months leading to its collapse, it sold its Worksop distribution centre for £48m and secured a £40m two-year revolving credit facility from lender and Homebase owner Hilco UK. It had also hoped to launch a company voluntary arrangement, a restructuring process involving reduced rents for stores.
Lisa Wilkinson, granddaughter of Wilko founder James Kemsey Wilkinson and major shareholder of the retail chain, stepped aside as chair in January.