With the help of brand accelerator Add Psalt, these black-owned brands are striving to improve representation of ethnically diverse founders on supermarket shelves
When browsing supermarket aisles or filling baskets online, grocery shoppers are faced with an array of brands and products that is more diverse than ever. However, the same can't be said for the people who make them.
Out of the thousands of brands currently on shelves, "only two or three" are black-owned, says Sam Akinluyi, the recently-appointed MD of Innocent and co-founder of brand accelerator Add Psalt. "There is huge under-representation when it comes to black founders both in-store and online," says Akinluyi. "Our approach was to roll our sleeves up and try and help them."
Alongside his co-founder Lucy Smith, a former head of innovation at Nestlé, Akinluyi reaches out to brands and shortlists those "with a product that we believe can genuinely scale", who then become part of an Add Psalt cohort. Through an 18-week process of mentoring and brand repositioning, each cohort is given the tools they need to scale their brands and progress as founders. Add Psalt also mentors brands that are not members of a cohort, through open initiatives such as talks with retail buyers and access to IRI data.
By "working backwards" from the supermarket shelf, Add Psalt is able to tackle what challenges its founders face along the way. On top of the common struggles faced by startups, such as fighting for space against the big players, Akinluyi believes some black founders have additional hurdles to overcome, from a lack of funding to a limited network of contacts in fmcg.
"Some of us are maybe one or two degrees of separation away from someone who works in the industry or knows about the industry," he says. "But if you're from a different background or social mobility, you just didn't grow up that way, you don't have those links."
The scheme aims to create such connections by introducing founders to industry experts and putting them in front of buyers and investors, who advise the brands on how they can develop. At the end of the process, each founder has a second chance to present their repositioned brands to buyers, with the aim of making it on to shelves.
"Some people might need a lot of Psalt, and some people just need a little Psalt – an introduction, or some access, or someone added to their network," says Akinluyi. "Where we can we'll always do that."
Here, eight black-owned brands – all of whom have received support from Add Psalt in some form – share their stories and hopes for the future of diversity in the industry.
Jacine & Paul Rutasikwa, Matugga Distillers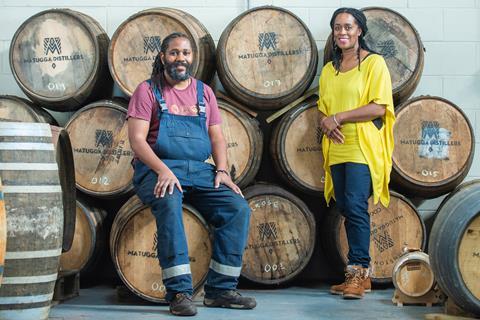 Jacine and Paul Rutasikwa began selling a range of rums under their Matugga brand in 2015. At that time, they were "one of the first, if not the first, black- owned spirits brand out of the UK".
For them, the real challenge came as they changed their methods of production. Although the couple initially used contract manufacturers to create their rums, they decided they wanted to make the product themselves.
"Once we realised we wanted to have a distillery, we needed to have the know-how," says Jacine, who relocated to Scotland with her husband Paul and two young daughters to learn the trade at Heriot-Watt University.
"We didn't know anything about the sector, other than being connoisseurs of spirits, so every aspect of breaking into the industry was an education," she says.
But the work paid off. Fast forward to 2018, and the couple opened the doors of their distillery in Livingston, East Lothian.
They now pride themselves on their production process, which involves fermenting sugar cane molasses for seven days and maturing the spirit in ex-bourbon oak casks.
The main challenge since then has been the pandemic. But it didn't stop the couple innovating – they launched a second brand of white and flavoured rums, called Liv, last year. However, it did present some obvious upheaval.
"Like many small businesses, the last year has been much about surviving and holding things together," Jacine says. For this reason, she describes her recent meeting with Add Psalt as "perfectly timed".
"In the last few months, Paul and I have been focused on revisiting our growth plans, in order to fully unlock the potential of our brand."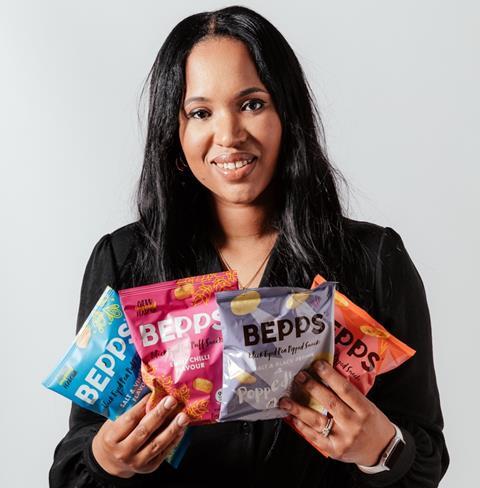 Entering the food and drink industry with little knowledge or experience was a blessing in disguise for Eve Yankah, founder of black eyed pea snack brand Bepps.
"I didn't hold back, I went straight for supermarket listings and I was fortunate to get Tesco as Bepps' first listing," she says.
But her unconventional approach wasn't without its challenges. "I've had to learn, and fast, as I go," says the founder, who had to feel out the commercial viability of her brand in speciality stores and supermarkets all at once.
"What has hindered me as a black founder is the lack of knowledge, experience and initial network within an industry that historically hasn't been very open or accessible to ethnic minorities," says Yankah.
"When I was in university I didn't even know or think going into fmcg was a career option because there was such a lack of presence within career-related events." Yankah would like to see this change through more inclusivity in paid internships and entry-level programmes.
Her advice to ambitious founders like herself is to align themselves with an angel investor or an organisation like Add Psalt, who "can guide you through the industry pitfalls early".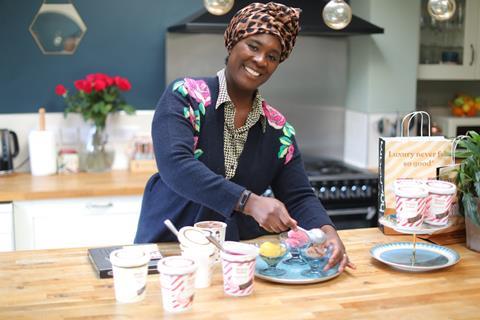 "I have been a lawyer by day, ice cream maker by night for a while now," says Jane Visram, founder of luxury, free-from ice cream brand Mama Dolce.
It seems her "hard work, research and dedication" have paid off: in less than a year, the company has exceeded a crowdfunding target, raising more than £16k, and produced its first commercial batch of dairy-free, nut-free and gluten-free ice cream, with flavours ranging from mango to 'coconilla' (coconut & vanilla).
It's not just Mama Dolce's products that are inclusive: the brand is helping to "create a more inclusive future" through a series of social initiatives.
As well as providing work experience for young people through the government's Kickstart scheme, the brand recently launched its Rising Stars programme, "celebrating diversity and amplifying the voices of communities that are not well represented within the food and drink industry".
"To make the industry more inclusive and accessible to black-owned brands like ourselves, people need to listen and be more willing to give chances," says Visram. "The key to success for black-owned brands is opportunity."
One key opportunity for her was London's Speciality & Fine Food Fair, which was a valuable experience for networking and strengthening relationships with "suppliers, manufacturers, food industry conglomerates and other small businesses", says Visram.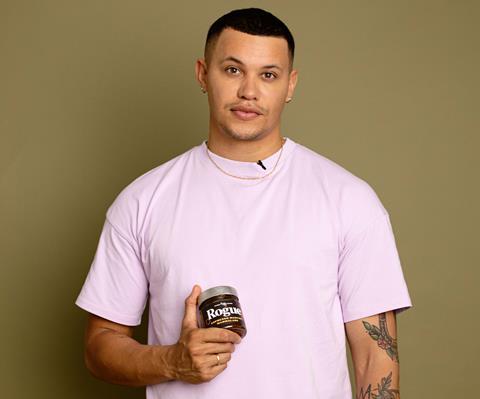 Asher Flowers learned how to make jam and marmalade from his mum and, with £500 to his name, set up Rogue from her kitchen. With SKUs like 'Dark and Stormy' marmalade, the "provocative" small batch brand has grown rapidly since starting off at a Cardiff farmers' market – recently shipping its first orders to the US.
In his experience, Flowers says the industry doesn't "have a problem with black founders". But the largely self-funded entrepreneur believes when it comes to investment, the cards are still stacked against ethnic minorities.
"Black founders are often playing a different sport when it comes to funding," he says. "Angel network groups and VC funds should start to really look at their portfolio and ensure that 13% is being invested into entrepreneurs of colour."
Segun Akinwoleola, The Gym Kitchen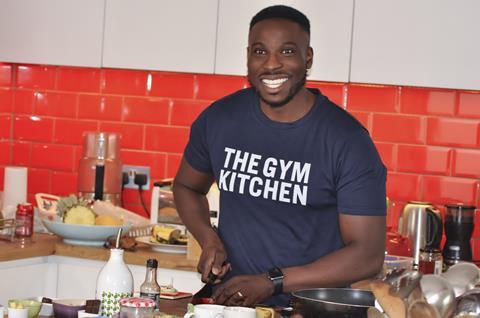 Having worked in the food and drink industry for more than a decade at brands like Up&Go, Percol and The Black Farmer, Segun Akinwoleola was well equipped with knowledge and experience when he decided to launch his own business.
So success came relatively quickly. Akinwoleola founded The Gym Kitchen, which sells a range of healthy ready meals and protein pizzas, in 2018 and secured a major listing in Asda in 2020.
Since then, the brand has only grown. The Gym Kitchen is now stocked in The Co-op and Dunnes, too, with a range of on-trend products such as a Korean Beef Chilli ready meal and vegan Chik'n and Chorizno Pizza.
Despite not being part of a cohort, Akinwoleola has benefited from Add Psalt's ongoing support since meeting Akinluyi and Smith in 2020. Most recently, it helped the founder to access some "extremely insightful data" though IRI's diversity advantage programme, a resource he says has been "incredibly useful" as a small business.
The Gym Kitchen is one of a handful of black-owned brands in UK retail – a fact not lost on its creator. "In recent times I have been the only black employee," says Akinwoleola. "Now I am one of very few black founders to have a brand listed in major supermarkets.
"Changing this will influence diversity of thought, better understanding of customers and greater innovation."
Akinwoleola believes education is key to achieving greater diversity. This includes teaching students in black communities about the roles available in the industry, making sure they are aware that a career as a founder is open to them.
He'd also like to see more unconscious bias training for management and HR teams to improve representation.
Wycliffe Sande, Blue Turaco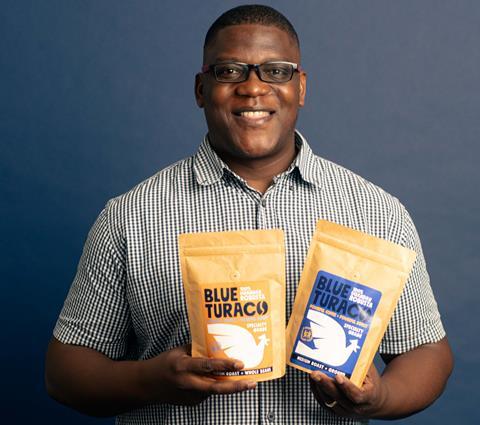 Wycliffe Sande is on a mission to make a difference with his "economically and socially sustainable" coffee brand Blue Turaco.
For each bag of its Ugandan Robusta coffee sold, it pays for two meals for a hungry school child in the country. Plus, it's sourced entirely from smallholder farms in Uganda.
Sande initially found it hard getting into the industry. "You may have a cool, great product but you will need the help of gatekeepers, and they are many." He believes "there is a need to level the field" for black business owners. "The majority of black founders do not have a network of people in fmcg or know people who can help them with seed investment," Sande says. "If we can get more young black people into this industry, those coming behind us will have a better chance."
Taeya Abdel-Majeed & Maya Harruna, No Guilt Bakes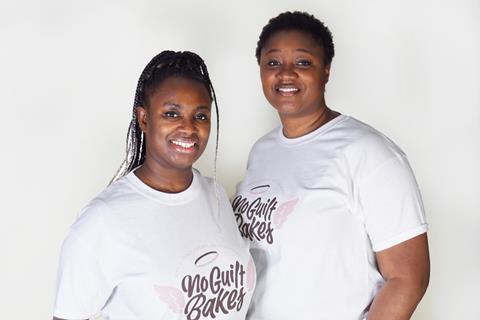 When cousins Taeya Abdel-Majeed and Maya Harruna decided to follow a keto diet, they struggled with giving up sweet treats. So they took matters into their own hands with the launch of No Guilt Bakes in November 2019.
Initially intended to be a range of ready-made treats, the cousins quickly pivoted into low-carb and low-sugar baking mixes when the pandemic hit. In just two years, they have hit a turnover of £300k.
Despite identifying a gap in the market, "it didn't automatically occur to us that we could fill it", says Abdel-Majeed. As the daughter of African immigrants, she didn't expect to be an entrepreneur.
"We joke around that there are three or four areas that you can enter into as an immigrant: it's a lawyer, a doctor, an engineer, a banker.
"I hope people see what Maya and I are doing and think, do you know what, I'm going to do it."
Tamoy Carter, Jamaica Rum Vibes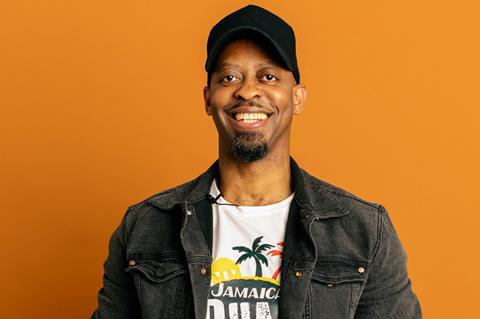 Setting up a drinks brand was a big gear change for Tamoy Carter.
He pivoted from a career in the bus industry to starting Jamaica Rum Vibes, an RTD made with Jamaican overproof white rum, inspired by the nation's "rich rum culture".
Carter initially struggled with his lack of experience, as well as funding, which he believes is "the most challenging part of the journey".
However, he soon realised the industry was a small world filled with "knowledgeable people" willing to help.
One of these people was Add Psalt co-founder Sam Akinluyi, who connected with Carter over LinkedIn and later welcomed him as part of its first cohort. "Add Psalt has been a game-changer," he says. "From helping me to understand my target audience, product positioning, assisting with a brand refresh, connecting me with key retail buyers and organising investor pitch sessions.
"It has also helped me surround myself with industry professionals who have been providing valuable support and advice."
Carter is now in the final stage of raising investment and signing a distribution partnership, having recently refreshed the brand's look and feel.