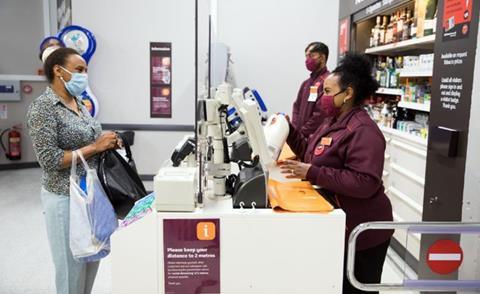 Sainsbury's is using a Channel 4 documentary on the impact of racism as part of its staff training scheme on equality and diversity.
The supermarket is showing its employees The Talk, which sees a selection of black British celebrities share experiences of racism, as part of its Black History Month-inspired programme Let's Talk About Race.
The film features famous faces including presenters Ade Adepitan and Rochelle and Marvin Humes, actor Lennie James, singer Emeli Sandé and dancers Ashley and Jordan Banjo, and originally aired in August.
Staff across its multiple brands will watch the film to help the team "understand why change is so important", it said.
The retailer has also pledged to review and update its ethnicity pay gap "later this year", as part of its push to support colleagues across the business.
"The Talk is a great asset for setting the scene and helping managers to understand why we are undertaking our Let's Talk About Race training sessions," said Steven Brooke, talent delivery manager at Sainsbury's. "It provides an absorbing raw, honest and open insight as to how our actions may inadvertently affect others on a daily basis and why it's so important to promote positive inclusion as we move forwards."
This follows Sainsbury's facing online backlash led by actor Laurence Fox after it announced its focus on Black History Month throughout October.
It also clarified the "safe space" it offers to black team members to gather in response to the Black Lives Matter movement is an online support group after shoppers accused it of encouraging segregation. Its I Am Me @ Sainsbury's network, which relaunched this year, has 2,600 members and runs a schedule of events including mentoring, learning sessions and celebrations.
Sainsbury's confirmed it formed online support groups for black colleagues "earlier in the year" to encourage employees to share their experiences of racism and support one another. "This is accessible for colleagues online and was not a physical space in stores, which is why we clarified what the 'safe spaces' meant on our website," a spokesman for Sainsbury's told the Grocer. "We represent and serve our diverse society and are proud to be celebrating Black History Month with our colleagues and customers."