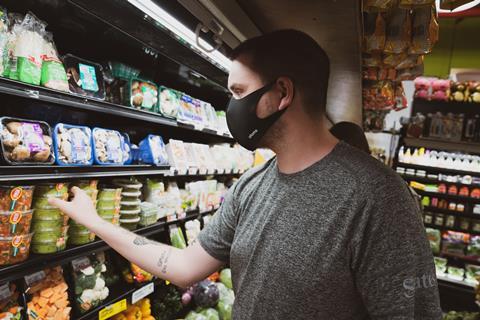 Top story
Retail sales volumes jumped 9.2% in April as the easing or coronavirus regulations and the return of shoppers in stores boosted the industry.
According to the Office of National Statistics, overall retail sales volumes were 42.4% higher than in April 2020, which was affected by the first national lockdown when the tightest restrictions were in place.
However, sales volumes were also 10.6% higher than February 2020, before the impact of the coronavirus pandemic.
Non-food stores provided the largest contribution to the monthly growth in April 2021 sales volumes, aided by strong increases of 69.4% and 25.3% in clothing stores and other non-food stores respectively.
Food store sales volumes declined by 0.9% in April 2021 following three consecutive months of growth since December 2020. Despite the fall in April, food store sales remain considerably higher than their pre-pandemic level, with sales in April 2021 8.6% higher than in February 2020.
"Feedback from retailers suggested that sales were negatively affected in April by both the re-opening of all retail sectors and the relaxation of hospitality restrictions," the ONS said.
All retail sectors reported a fall in their proportions of online sales as physical stores re-opened during the month; as a consequence, the total proportion of sales online decreased to 30.0% in April 2021, down from 34.7% in March 2021.
However, longer-term comparisons show the continuing impact of the pandemic.
Non-store retailing (retailers with no physical store presence) was the sector to report the largest growth of 56.0% when compared with April 2019, highlighting a change in consumer behaviour caused by retail restrictions during the pandemic.
Automotive fuel retailers continue to record sales lower than pre-pandemic levels, down 13.3% when compared with two years previously, as homeworking and reduced travel continues to impact the sector.
Clothing stores in particular reporting strong growth of 69.4% as the sector benefitted from the re-opening of physical stores.
Morning update
Shares in global oat milk supplier Oatly soared on its market debut in the US yesterday.
The group priced its $1.4bn Nasdaq IPO at the top of guidance at $17.00 per share.
The shares opened yesterday at $22.12 amid surging investor demand and rising to $22.74 in early trading, before settling back down to close its first day of trading at $20.20.
The float valued Oatly at around $10bn and the 18.8% share price gain on its first day added around $2bn to that valuation, now giving it a market cap of $11.96bn.
Elsewhere, the reopening of the UK after the Covid lockdown has boosted consumer sentiment, according to the latest GfK consumer confidence survey.
The overall GfK consumer confidence index rose six points to -9 in May.
Consumer sentiment around the general economic situation index was up by ten points at -48, seven points higher than in May 2020, while expectations for the general economic situation over the next 12 months jumped by 15 points to +4, which was 58 points higher than this time last year.
Joe Staton, GfK's client strategy director, said: "The financial mood of the nation has bounced back to its pre-lockdown figure of -9 this month, meaning confidence has made up all the ground lost to Covid-19.
"These findings reflect April's 'feelgood' re-opening of outdoor pubs, shops, gyms and hairdressers combined with continuing vaccination success, all this before the possibility of green-list vacation opportunities in May. In addition, we're seeing a healthy five-point uptick in the major purchase index, with more consumers seizing the opportunity to splash the 'accidental savings' that some have collected. Now really is a good time to buy. Growing confidence is fuelling the economy and only a reversal to lockdown can dampen this solid momentum."
On the markets this morning, the FTSE 100 has dipped 0.4% back to 6,992.3pts.
Risers include Hotel Chocolat, up 1.6% to 380.9p, SSP Group, up 0.9% to 306p and Finsbury Food Group, up 0.9% to 86.3p.
Fallers include Science in Sport, down 2% to 75.5p, Nichols, down 1.9% to 1,510.2p and Premier Foods, down 1.3% to 99.7p.
Yesterday in the City
The FTSE 100 rose back 1% yesterday to break through the 7,000pts barrier again, closing the day at 7,019.7pts.
FeverTree was a major gainer, rising 7.1% to 2,749p as it continued to grow sales in the early months of 2021 despite widespread coronavirus restrictions.
Other risers included Nichols, up 4.1% to 1,540p, Compass Group, up 3.6% to 1,542.5p, THG, up 3.3% to 629p, Deliveroo, up 3.2% to 249p, Naked Wines, up 3% to 853p, Britvic, up 2.9% to 960p, Associated British Foods, up 2.7% to 2,323p and Coca-Cola HBC, up 2.6% to 2,570p.
Supermarkets were amongst the day's most significant fallers, including Tesco, which fell 2.3% to 226.5p, and Morrisons, down 2.1% to 179.7p.
Other fallers included Premier Foods, down 1.4% to 101p and Hotel Chocolat, down 1.3% to 375p.