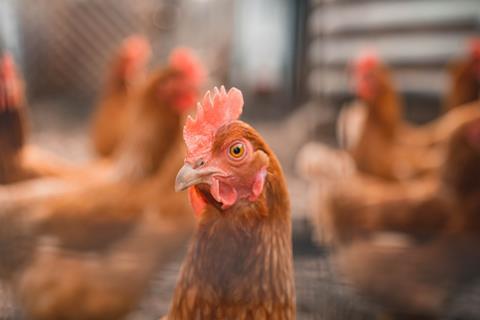 Defra has imposed an avian flu prevention zone (AIPZ) across Great Britain following a number of reported cases in wild and captive birds in recent weeks.
The prevention zone came into effect on Wednesday in a bid to "mitigate the risk of the disease spreading amongst poultry and captive birds", Defra revealed.
It is now a legal requirement for all bird keepers in great Britain to follow strict biosecurity measures.
The AIPZ does not include a requirement to house birds. However, Defra said the situation was "being kept under constant review" while the need for mandatory housing "may arise" in the future.
It added the outbreak posed a "low food safety risk" for UK consumers.
A compulsory housing order was last imposed in December 2020 following a spate of outbreaks of a highly pathogenic H5N8 strain of avian influenza caused by wild migratory birds.
The restrictions ran until March of this year and were the first of their kind since the winter of 2016/17, when major disruption was faced by the free-range egg sector, which had to temporarily class its eggs as being from barn systems due to EU rules on what constituted free-range.
Under the new restrictions, keepers with more than 500 birds will need to restrict access for non-essential people on their sites, workers will need to change clothing and footwear before entering bird enclosures and site vehicles will need to be cleaned and disinfected regularly to limit the risk of the disease spreading.
The UK's health agencies had said the risk to public health from the virus was "very low", while UK food standards agencies insisted avian flu posed a very low food safety risk for UK consumers. "Properly cooked poultry and poultry products, including eggs, are safe to eat," Defra said.