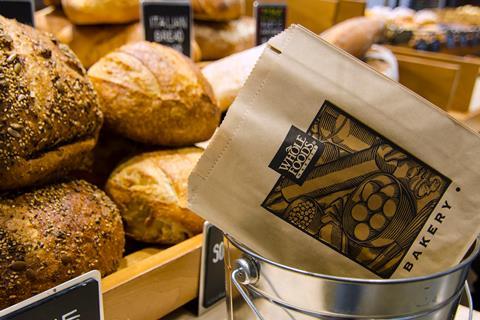 Whole Foods Market UK is to host a product pitch day for startups on 26 June to give small producers the "chance to be the next big thing" in food and drink.

The health food retailer has organised the event, which is taking place at its Kensington, West London, flagship store, for artisan suppliers that adhere to its product standards. These include that SKUs contain no hydrogenated fats or artificial sweeteners.

Attendees for the day will be shortlisted from brands that post an image of their product on Instagram with the hashtag #WFMLocalPitchDay between 1 June and 10 June. Entrants are also required to outline what their item is, where it is made and why they want it to be stocked in Whole Foods branches.

The second phase will see entries consolidated to 10, before being shared on its Instagram stories between 10 and 14 June, after which Whole Foods will contact each brand to give them a timeslot for the pitch day. They will then pitch to a panel of three to four Whole Foods buyers.
The winner is due to be announced on 28 June, and the retailer will mentor and work alongside the startup to launch their product to market before it moves into its seven-strong store estate in October 2019.

A spokeswoman for Whole Foods said startups "aspire to be stocked somewhere like Whole Foods Market, and we have a have a history for launching many brands that have gone on to become nationwide brands".

"As well as ensuring our products contain the highest quality ingredients, Whole Foods Market is committed to stocking local products, so this programme has been created to give small London-based businesses the chance to be the next big thing. The process will give brands the opportunity to be mentored by Whole Foods Market's experienced buyers and the chance to test the market," she told The Grocer.