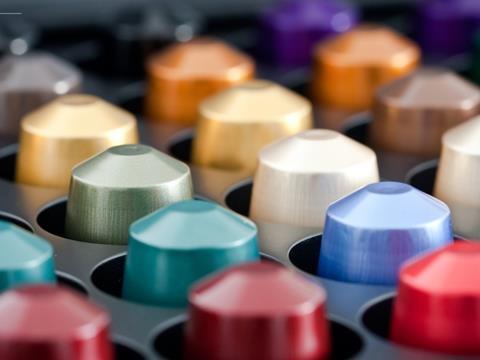 There's not much green about aluminium, say campaigners. But it sure keeps your coffee fresh. Still, the environmental cost of a hot cup of Nespresso can no longer be justified, say policy makers in Germany's second biggest city, Hamburg, which has banned coffee pods and a host of other disposable products from its council buildings.
The move poses a threat – and potentially an opportunity – for players in one of the hottest growth areas in grocery. Last year, coffee pod sales in the UK surged by almost a third, passing the £100m mark for the first time. Twenty two per cent of Brits own a coffee pod machine, according to a poll for The Grocer last September; just 9% believe the pod format is bad for the environment.
That number could soon increase significantly, given the press coverage Hamburg's decision is now getting and the potential for the ban to be applied to other parts of Germany. Nespresso will have to work hard to allay environmental concerns as shoppers begin to question the wisdom of wrapping a single six gram serving of coffee in about three grams of aluminium.
The company counters the criticism by claiming pods cut net waste by ensuring only the required amount of boiling water is used for each cup. Aluminium might require vast amounts of energy to be converted from raw bauxite, a process that also produces a lot of toxic waste, but Nespresso points out once it is produced, aluminium is 'infinitely recyclable'.
The key to keeping coffee fresh is making sure oxygen doesn't get to it. Encasing it in an aluminium pod is said to be the most effective way of doing that. But it's expensive. Most of the brands that have cashed in on Nespresso's absence from the UK supermarkets (the brand sells online and through its own retailers) by launching Nespresso compatible pods use plastic, not aluminium, because it's cheaper.
If Hamburg's move signals the beginning of a wider backlash against single-use food and drink products, the cost of using aluminium and plastic could be about to go up. And therein lies the opportunity: can a player come up with a material to keep coffee fresh without costing the earth? The ongoing growth of coffee pods could depend on it.