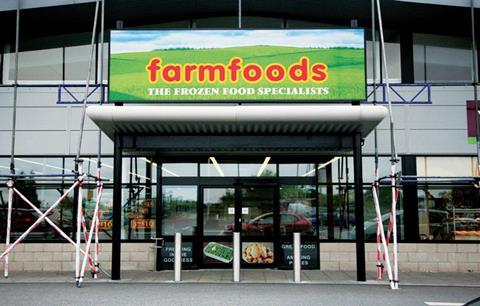 Farmfoods managed to hold onto most of a pandemic-fuelled sales surge in 2021, with turnover dropping back 2.2% against a tough comparative period in 2020.
The turnover of £872.5m in the year to 1 January 2022 remained 32% up on a two-year basis.
However, 2021 operating profit was down 23% on the previous year to £20.5m, as the business faced increasing cost pressure, according to accounts filed at Companies House.
The publicity-shy frozen food retailer opened new stores and an expanded distribution centre, while continuing to refurbish and develop existing sites.
The group invested £11.3m in freehold property and assets in the course of construction, down from £11.8m in 2020.
The average number of staff employed in retail operations rose by 326 to 4,692 as wages and salaries rose 7.6% to £81.8m.
Director Eric Herd, who controls the company, was paid £6,375,000 for shares which were subsequently cancelled, representing 10.6% of the issued share capital.
Remuneration of the highest paid director was £355,000, down from £450,000 in 2020.
After a bumper 2020, the frozen food market in 2021 was still worth £800m more than before the pandemic struck according to Kantar [52 w/e 26 December 2021], with sales falling back just £162.4m.