The Fast 50 is back for 2016 and four key trends are driving growth. What are they? And what impact is Brexit having?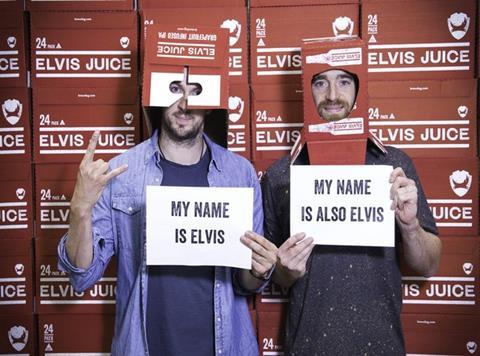 A supermarket price war has been raging for at least three years now, and with price deflation accompanied by structural change, many suppliers have been dragged into the melée. But not all.
A combination of trend spotting and superb execution is delivering significant growth for the privately owned UK food and drink companies in The Grocer's Fast 50. So how are they winning?

First, they're specialising in on-trend areas, particularly healthy and/or free-from foods. "In the Top 10 alone there are four such businesses," says Simon Peacock from Catalyst Corporate Finance, which helped compile our ranking. "Natural Selection (2), Wholebake (3), Pukka Herbs (6) and botanically brewed Fentimans (10) are using natural, healthier ingredients to create products that drive consumer spend."

Second, local businesses in the UK are manufacturing food products that traditionally would have originated from overseas, with interesting examples being Tommy Tuckers of Worksop (4) making popcorn, Broadland Wineries (11) in Norfolk making English wines and mozzarella manufacturer Prima Cheese (12).

Supplying products to the £45bn foodservice sector has also proved a huge source of growth with 60% of the top 10 supplying caterers, restaurants and hotels.

And companies with decent own label capabilities are reaping the rewards of consumers buying more own-label products. In fact, "more than half of The Fast 50 list are predominantly suppliers of own-label products," says Peacock. "This is resonating with the operating models that the large grocers have been developing for a number of years, with consumers more than happy to trust the retailer's brand as much, if not more, than a manufacturer's brand."

That may be why investment from private equity in The Fast 50 is "limited", with baked goods a favourite. Bread Factory (5), Wholebake (3) and Genius Foods (14) - backed by Risk Capital, Bridges Ventures and Verlinvest respectively - have an appeal to private equity because of the 'craft' nature of baked products, Peackock suggests.

Then again "private equity would fund just about anything on-trend and growing at present in food and drink" but it faces resistance from privately owned suppliers keen to remain independent. None more so, of course, than Brewdog, the fastest growing company for the second year running.

"Crowdfunding keeps the control and independence with the founders," explains Peacock. But the brewer will continue to be the exception he believes. Not only is the "funding ceiling quite low" but "essentially it's unregulated."

And Brewdog proved the exception in more ways than one with underlying growth across The Fast 50 having slowed compared with previous years. To get into The Fast 50 this year, a business needed a two-year compound annual growth rate of 13.9% - last year they would have needed 14.9%. "The slight slowing may be due to the impending uncertainty due to Brexit," suggests Peacock.


So who is on The Fast 50 in 2016? Here is the list in full:
Scroll or swipe down for full company profiles …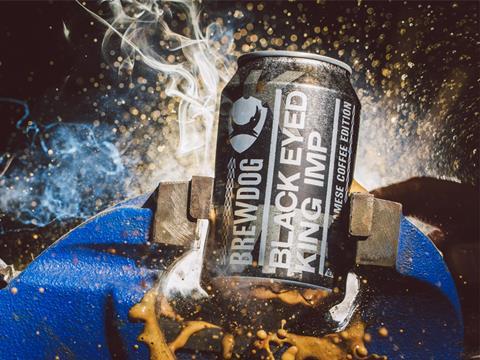 FORMED: 2007

SALES: £44.7m

2yr CAGR: 57.3%

OWNED BY: Co-founders Martin Dickie and James Watt, plus more than 40,000 crowdfunded investors

Muscling in on shelf space in UK supermarkets previously the reserve of the big brewers has kept the self-styled maverick of the craft scene at the top of The Fast 50 for a third consecutive year. BrewDog has rolled into Asda and extended listings for the 330ml can format in the rest of the big four, with the flagship Punk IPA accounting for the majority of sales.

The full-blown emergence of craft beer into the mainstream helped the 'punk' brewer boost its UK sales by 131% in 2015 but BrewDog co-founders Martin Dickie and James Watt have to take credit too - particularly for their flair in generating free advertising. The pair changed their names by deed poll to Elvis in October in response to a legal dispute with the Presley estate over Elvis Juice IPA. Kidnapping the president of AB InBev and forcing him to drink "good beer" was listed as one of six highlights of the year in the 2015 annual report.

Another 16 bars opened last year, including in Barcelona and Hong Kong.

"It has been another insane, exciting year as we completed work on our new brewery in Ohio, closed the world's most successful crowdfunding raise in history, launched our first-ever US equity raise and continued to grow Punk IPA globally," Watt told The Grocer.

However, BrewDog is not having everything its own way. The pace of overall growth is showing signs of slowing, with last year's 51% jump down on its average annual growth rate of 69% over the past five years. Profits also dipped as it invested heavily in staff and infrastructure. The crowdfunding campaign fell £6m short of its £25m target. And the launch of production at the new US headquarters in Ohio has been postponed until next year after unexpected snags.

But don't bet against BrewDog topping the Fast 50 again next year as its 2015 revenues were mainly held back by a lack of capacity at the Scottish HQ. The brewer has now expanded what it can pump out from 134,000 hectolitres to 1.5 million.

And with $2.5m raised from 3,000 US investors since August and production to get going by March in Ohio, the craft revolution is showing no signs of slowing.
FORMED: 2006

SALES: £27.7m

2YR CAGR: 56.7%

OWNED BY: James Knott, David Cooper, Mark Bevan

Shrewsbury based nuts, seeds and snacks producer Evolution Foods takes its trading name from the town's most famous son Charles Darwin. Sales grew 63% last year, driven by the introduction of new product lines and the widening of its customer base.
FORMED: 2006

SALES: £13.1m

2yr CAGR: 35.2%

OWNED BY: Mark Gould and four other shareholders

Wholebake has taken two trends - gluten-free and energy bars - and merged the two together to create the third fastest growing food and drink business in the UK. It manufactures the bars under its own brand, 9BAR, and for third party brands and retailers.
FORMED: 1988

SALES: £16.5m

2yr CAGR: 35.1%
OWNED BY: Simon Stanham and David Gregg

Already supplying more than 90% of British cinemas with popcorn, Thomas Tucker expanded further into retail during 2015 to grow sales, as well as securing licensing deals for some of the year's biggest blockbusters. It also expanded internationally with new clients in countries as far flung as China.
FORMED: 1992

SALES: £63.8m

2yr CAGR: 32.9%

OWNED BY: Bread Acquisitions

The UK's continuing love of artisan bread has helped sales at Bread Factory and Gail's Bakery - backed by serial entrepreneur Luke Johnson - to soar, though the acquisitions of frozen foodservice bakery Maison du Pain and the remaining 50% of The Flour Station, Bread Roll Holdings and DSV Holdings helped.
FORMED: 2001

SALES: £22.4m

2YR CAGR: 31.5%

OWNED BY: Sebastian Pole, Tim Westwell

Bristol tea maker Pukka Herbs brewed up sales of £22.4m last year - up 32% - on double-digit domestic and international expansion. The growth was driven by both tea and remedies. Pre-tax profits more than doubled, and Pukka went carbon neutral in 2015 - two years ahead of its own schedule.
FORMED: 1986

SALES: £30.7m

2yr CAGR: 30.8%
OWNED BY: Leyla Edwards and three other shareholders

KK specialises in the production of chilled and frozen meals for the foodservice, retail and catering sectors. Passion is its byword and founder and CEO Leyla Edwards describes KK as a fast-moving business founded on family values, but with a forward-thinking corporate focus.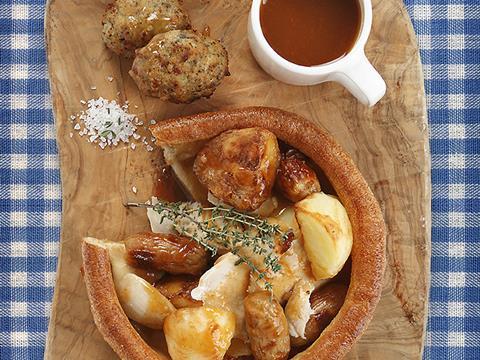 FORMED: 1986

SALES: £24.9m

2yr CAGR: 30.3%

OWNED BY: The Remtulla family

What began as a cottage industry cooking up meals in Laila's kitchen is now a multimillion pound ready meal manufacturer producing 40 tonnes of food per day from a 43,000 sq ft factory in Lancashire. Already employing 380 people to work on 250 product ranges across Indian, Italian and Oriental cuisine, the business continues to grow apace.

In 2015 it landed a £3m-a-year contract to provide Iceland with frozen Mexican meals, increasing its daily output by 25% after a £58k grant from the Regenerate Pennine Lancashire programme. It has also grown its business with discounter Lidl. These supermarket ready meals contribute about 70% of group sales, with the foodservice industry making up the remainder. And to handle ever-increasing volumes, work has now started on expanding production facilities with plans for "more efficient and modern machinery" as part of a "strategic programme of reinvestment into the site".
FORMED:1984

SALES: £25m

2yr CAGR: 29.5%

OWNED BY: The Zouq family

That the Lancashire Farm yoghurt maker has scored a place in The Fast 50 for three years on the trot is a remarkable feat considering the volatility in dairy prices and a raging supermarket price war. The business now makes over 40 SKUs across its Lancashire and Pakeeza brands and continues to diversify.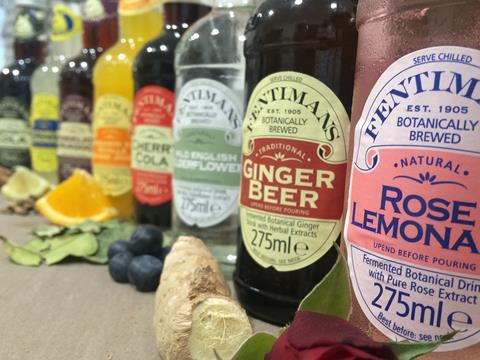 FORMED:1905
SALES: £19.4m
2YR CAGR: 28.2%
OWNED BY: Eldon Robson
Fentimans is defying the slowdown in the traditional soft drinks sector by capitalising on global thirst for premium mixers and sophisticated substitutes for alcoholic drinks.
Sales grew once more last year by 25% with domestic sales remaining healthy, but the real story behind Fentimans' ongoing success is global expansion. It was named The Grocer's Exporter of the Year in June as it grew exports by 60%, with its products now in 62 global markets and accounting for almost a third of total sales. It is targeting a presence in a minimum of 75 countries by the end of the year and exports are likely to be further boosted by the post-Brexit collapse in the pound.
Fentimans is also pushing strongly into the premium mixer space, which has driven huge growth for listed contemporary Fever-Tree, with the launch of a seven-strong range of premium mixers for the off-trade earlier this month.
The looming UK sugar tax is a notable cloud on the horizon - more than 75% of its products attracting the higher tax - but the supplier says it is actively exploring ways to reduce sugar in its drinks while investing in NPD and larger premises.
FORMED:1965
SALES:£51.2m

2yr CAGR: 27.8%
OWNED BY: Arthur Kingsmill and Jonathon Lansley

British wine is increasing in reputation and popularity, but Broadland also bottles wine from overseas. It describes itself as an international producer, importer and innovator, and supplies branded and private label to the on and off-trades in the UK, US and Nordic countries.
FORMED:1997

SALES: £40.4m

2yr CAGR: 27.1%

OWNED BY: The Beni family

Securing substantial orders in the Far East, South America and Asia, the Belgian cheese specialist, which makes pizza toppings and burger slices, built up exports in 2015. Expanding this international client base will remain its focus for the year ahead, says the company, as well as NPD and investing in new tech.
FORMED: 1972

SALES:£34.7m

2yr CAGR: 26.1%

OWNED BY: The Dilliway-Parry family

Steady NPD has helped the cooked, raw and coated poultry supplier win more customers. Most of its growth has come from cooked chilled chicken. Forresters increased production capacity last year with three new pre-cook injection line and tumbling facilities to boost volumes to over 50 tonnes of chicken a day.


FORMED: 2009

SALES: £47.5m

2yr CAGR: 25%

OWNED BY: Lucinda Bruce-Gardyne and 65 other shareholders

Gluten-free options have never been more popular, with the category growing around 20% every year (at the end of 2015 free-from was worth £620m). And Genius has been at the heart of the trend since its first loaf of bread hit supermarket shelves in 2009. It now produces a 32-strong range of baked goods including rolls, pizza bases, bagels and croissants. It's also launched a range of savouries including quiche, sausage rolls and pies. To facilitate rapid growth, it's been acquisitive, buying two bakeries in Bathgate and Hull in 2013 and Chapel Foods for £3.5m in 2015. That same year Genius recalled 24 products over fears they may contain gluten, but the recall was handled openly and promptly and the brand suffered no ill effects. It's still the number one free-from brand and currently accounts for 27% of the market. In October it appointed former Kettle Foods MD Jeremy Bradley as CEO.


FORMED: 2003

SALES: £22.6m

2yr CAGR: 24.7%

OWNED BY: Camilla Stephens, James Foottit

Higgidy recorded another year of double-digit growth last year as it grew business with Tesco, Sainsbury's, Waitrose and Booths. Its £2m investment to expand its West Sussex factory has pushed it into the red, but the investment cemented its position as the UK's fastest-growing premium savoury pastry brand.


FORMED: 2006

SALES: £17.1m

2yr CAGR: 24.7%

OWNED BY: Terry and Debbie Haigh

Manufacturing fruit and confectionery sauces from its 50,000 sq ft Lancashire factory, Fruitapeel has grown capacity to 400 tonnes per week supplying ice cream brands, farm shops and artisan producers. Diversifying into juice has helped grow sales with this arm now split off to ensure it gets further attention.
FORMED: 1962

SALES: £159.7m

2yr CAGR: 24.2%

OWNED BY: The Wood family

The craft bakery has been loving the Great British Bake Off effect. Profits grew to £7.2m in 2015 as its speciality breads, such as focaccia, ciabatta and sourdough, proved more popular. Country Style also makes own-label frozen & chilled desserts and pies at its 10 bakeries, including for Sara Lee and Cadbury.


FORMED: 1980

SALES: £19.2m

2yr CAGR: 22.1%

OWNED BY: Paul Burkitt, Mark Jones

Sales rocketed by 41% last year as Glendale's manufacturing facilities were fully restored following a fire in 2012. The Salford supplier, manufacturer behind the Great British Pudding Company and Yankee Snacks brands, was acquired in an MBO by MD Paul Burkitt and operations director Mark Jones in January 2016.


FORMED: 1997

SALES: £36.4m

2yr CAGR: 21.0%

OWNED BY: Varnavas Varnavides and three other shareholders

Supplying supermarkets, wholesalers and foodservice with pitta bread (and other baked goods), 2015 was a busy year for the group, which acquired two new bakeries to allow it to increase capacity and deliver a 32% boost in sales.


FORMED: 2001
SALES: £8.8m

2yr CAGR: 20.9%

OWNED BY: John Davis and Clive Barker

Serving sauces, salsa and salad dressings to high street chains, airlines and restaurants, BD Foods focused on expanding its client base in foodservice during 2015 to great effect. It also launched no fewer than 205 new products, invested £300k in brand new production lines, and overhauled its marketing strategy.
FORMED: 1990

SALES: £29m

2yr CAGR: 20.2%

OWNED BY: The Watkins family

As sugar becomes public health enemy number one, Radnor Hills Welsh bottled water has seen sales surge. It is investing £4.5m in its factory to lift capacity from 180 million bottles to 300 million this year. Founder William Watkins has also launched flavoured spring water.


FORMED: 1868

SALES: £226.3m

2yr CAGR: 20.1%

OWNED BY: The Baxter family

Scottish soup supplier Baxters saw sales jump 40% last year after huge acquisition-driven growth in the US. Although sales were flat at home, the impact of its 2014 deal to buy US convenience and foodservice player Wornick Foods boosted its top line by £75m.


FORMED: 1954
SALES: £18.4m

2yr CAGR: 19.9%

OWNED BY: Tim Place and five other shareholders

One of the largest suppliers of soft fruit to the supermarkets, Place UK accelerated in 2013 when it purchased its processing partner of 10 years, Phaseolus, which allowed it to add frozen pulses and beans to its portfolio. Place UK remains family owned and employs around 650 people.


FORMED: 1997
SALES: £72.8m

2yr CAGR: 19.8%

OWNED BY: Anthony Pile

Plentiful global fruit crops and favourable exchange rates in South Africa and Brazil helped fresh fruit and juice supplier Blue Skies boost sales by 20.5% in 2015. Extra earnings were used to upgrade production facilities and modernise its network of farms.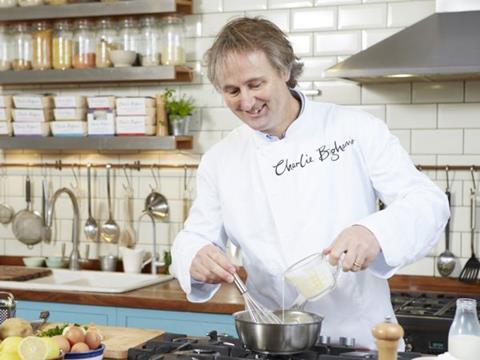 FORMED: 1996

SALES: £37.8m

2yr CAGR: 19.1%

OWNED BY: Charlie Bigham

Charlie Bigham's is the only credible branded player in ready meals - for which it has Horsegate and its own resourcefulness to thank. Bigham's tapped into the premiumisation trend while fending off own-label offerings sold by its retail customers, with its meals-for-two in the likes of Waitrose, Sainsbury's, Ocado, Booths and Budgens selling for around £7. In fact the business revealed only this month that that the value of its product sales in supermarkets rose 35% year on year to £57m in the 12 months to 31 August 2016. It has also managed to swell profits by improving efficiency and better buying.

Its 300 staff currently cook up about 16,000 meals a day in its London kitchen, with capacity to be doubled when a new site in the South West is operational. And advertising has also paid off for the brand with its TV debut last year helping to boost volumes of its flagship fish pies by 35%.


FORMED: 1995

SALES: £17.8m

2yr CAGR: 18.9%

OWNED BY: Joseph and Doulla Koumi

Love Joes is the trading name for Chicken Joes, a West Midlands-based foodservice specialist, which clocked up 22.2% growth last year despite the volatile chicken market. It supplies poultry-based options to customers including schools, hospitals and restaurants. Future plans include expanding its range and reach.


FORMED: 1984

SALES: £109.5m

2yr CAGR: 18.9%

OWNED BY: The Lakhani family

A familiar sight in the Fast 50, Kolak's growth slowed in 2015. But in October 2016 it merged with France-based Europe Snacks, which will create one of Europe's largest manufacturers of own-label snacks and sales will double thanks to six sites in France and the UK producing 750 products for 200 retail customers.
FORMED: 1992
SALES: £28.7m

2yr CAGR: 18.5%

OWNED BY: The Panesar family

Investing bigger sums in its NPD team helped family-owned Panesar Foods grow sales by 25% in 2015. From only four lines two decades ago, it now manufacturers more than 750 different speciality sauces and products for both its branded lines and supermarket own label, including Asda, Aldi and Morrisons.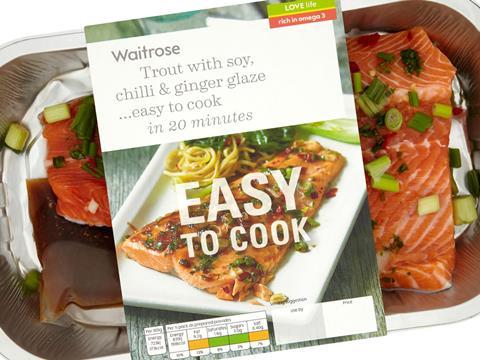 FORMED: 1987

SALES: £45.5m

2yr CAGR: 18%

OWNED BY: Employee-owned

Trading is still going swimmingly at Waitrose seafood supplier Aquascot as its sales jumped another 18.1% last year.

The employee-owned Scottish supplier has supplies a host of fish and seafood products to Waitrose and also via Ocado. Aquascot has particularly benefited by the growth in sales of salmon products at Waitrose in recent years, developing a range of value-added pre-packed products including fresh and frozen meals and whole prepared salmon and trout for Waitrose's fresh fish counter.

As well as growing the top line, Aquascot's pre-tax profits rose 24.4% to £2.5m last year and gross profit margins are a healthy 14.5%. The Highlands-based supplier describes itself as a "hub" for fishermen, farmers, processors and retailers - many of whom can now share in the profits as, inspired by Waitrose owner John Lewis, it moves towards being 100% employee-owned by 2017.


FORMED: 2009
SALES: £17.5m

2yr CAGR: 17.6%

OWNED BY: Private individual

Sarant handles huge volumes of honeys from around the world, supplying the industry with buckets, drums and road tankers of the sweet stuff. It also imports speciality and traditional ingredients, including dry seasonings, spices, glazes, soups, custard and liquid marinades from a purpose-built 20,000 sq ft facility.


FORMED: 2001
SALES: £11.5m

2yr CAGR: 17.4%

OWNED BY: Martin Dockett, Gary Rhodes, Peter Le Voir

Formed out of a partnership between chefs Gary Rhodes and Martin Dockett, Rhokett specialises in premium desserts. In October it secured £1.5m of HSBC funds to open a 22,000 sq ft factory that will allow it to double capacity to serve clients including M&S and Waitrose.


FORMED: 1998

SALES: £14.7m

2yr CAGR: 16.9%

OWNED BY: Craig Stevenson

Game and fine foods supplier Braehead has achieved nine consecutive years of growth thanks to lucrative contracts with some of the UK's top restaurants and foodservice operators. In 2015, sales from new offshoot the Scottish Charcuterie Company, began to pay off too using produce from its Kilmarnock site.


FORMED: 2008
SALES: £21.8m

2yr CAGR: 16.9%

OWNED BY: Nick Angus, Christine Moir and Michael Jones

Investment at its facility in the East Midlands led to more double-digit growth for the sauces and flavoured butters manufacturer. A £4m funding package helped Jigsaw scale up production, hire more staff and negotiate better terms. It also expanded into the US in 2015.
FORMED: 1952

SALES: £10.6m

2yr CAGR: 16.85%

OWNED BY: The Sarafilovic family

Pie and pastry specialist Pars Foods maintained its position in The Fast 50 with a further 9.2% growth last year after making its debut in 2015. A wholesaler and retailer of bakery goods, Pars supplies a range of savoury products and pastry cases, both finished and 'fill to bake' for the foodservice market.


FORMED: 1994

SALES: £51.7m

2yr CAGR: 16.8%

OWNED BY: Clive Bennett, John Bennett and two other shareholders

Specialising in pizza-friendly cheese like mozzarella, Dairy Partners is the number one supplier of pizza cheese in the UK via its Danscorella brand. It also recently became the first British cheesemaker to start producing kid-friendly string cheese.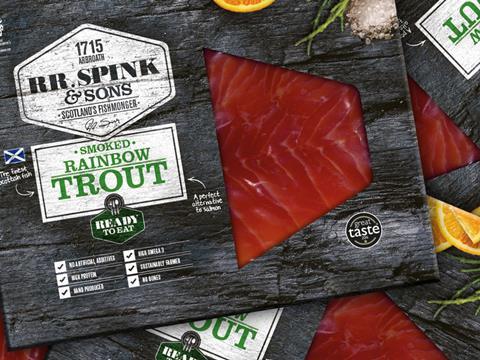 FORMED: 1973
SALES: £54.8m
2yr CAGR: 16.8%
OWNED BY: Alastair Salvesen
Seafood producer Dawnfresh has undergone big changes in recent months, selling off its frozen scampi business to competitor Whitby Seafood in January as pre-tax losses remained a substantial £3.9m despite sales growing grew 32% in 2015.
During the 1980s the Scottish producer had focused almost entirely on selling scampi but after opening its state-of-the-art seafood factory in Uddington in 1991 it has diversified into new fish markets, including trout, rollmop herring and super-premium smoked salmon under its RR Spink & Sons brand.
Now after ditching its scampi division altogether the company says it will focus on these more "pedigree and heritage" brands, which picked up a number of awards in the past 12 months, as well as increasing volumes of its Scottish trout sales – all areas of the business that it no doubt hopes will push up both volumes and profits in the year ahead.
FORMED: 1990

SALES: £14m

2yr CAGR: 16.7%

OWNED BY: Nigel Payne

Edgmond is one of many suppliers that owe their rapid growth to the rise of the discounters. The Shropshire business, employing over 100 staff, makes chilled and frozen quiches, tarts and frittatas for Aldi and Lidl, as well as other retailers and foodservice. It secured bank funding in 2014 to expand into larger premises.


FORMED BY: 1981

SALES: £15.8m

2yr CAGR: 16.3%

OWNED BY: Dean and Vanessa Lewis

Home of the Snacksters frozen meat snack brand, Summit's core sales fell last year but the acquisition of Easy Eats UK - and organic growth of 8% from NPD at this food-to-go sandwiches and snacks bolt-on - proved a boon. A new own-label contract in 2016 and a new factory for East Eats look set to continue the growth.


FORMED: 1924

SALES: £12.1m

2yr CAGR: 16.2%

OWNED BY: Sara Roberts, Miriam Williams and Griffith Thomas

Thomas Roberts started out making pork pies in a butcher's shop in North Wales, but now a fourth generation family business, it has customers around the world and produces a wide range of prepared meals for restaurants, pubs, the foodservice sector and more.


FORMED: 2001

SALES: £34.9m

2yr CAGR: 16.1%

OWNED BY: Bill Clarke

A fiercely competitive dairy market coupled with a costly contamination episode - in which traces of cleaning product were found in milk at one of its dairies - saw growth slow at Cornish Farm Dairy. New contracts still pushed up profits, however, supported by an £11.5m investment in its processing systems.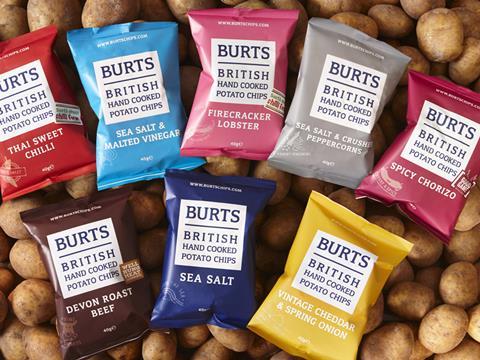 FORMED: 1995
SALES: £19.7m

2yr CAGR: 16%

OWNED BY: Empire Bespoke Foods

Years before it was trendy, Burts Chips stripped out gluten, additives and preservatives from its signature thick-cut hand-cooked crisps. First sold in delis, farm shops and pubs, it secured its first listing in Waitrose in 2003. After various changes of ownership and management it's now back in growth, with Tesco and Asda among stockists, and in 2014 the brand branched out into lentil snacks.

It aims to be the "brand of choice in the premium segment" and invested in additional capacity at its Devon HQ during 2015, where its crisps are still cooked by hand, and a major marketing campaign over summer to create 'the ultimate crisp sandwich'. The manufacturer hasn't let up on NPD either, launching collaborative flavours with both Levi Roots and brewer Hobgoblin in the past year to push up sales. Now Burts has embarked on a £3.1m capital expenditure programme that it hopes will boost growth by a further 33% in the next year.


FORMED: 1993

SALES: £23m

2yr CAGR: 15.9%

OWNED BY: Simon Dunkley and Steve Foster

Third-generation pie maker Dunkleys saw sales jump 23.6% last year to propel it into The Fast 50 for the first time. The pastry supplier, which also makes desserts and ready meals, plans to expand its manufacturing output with a £2m extension of its Wellingborough-based factory creating 100 jobs.


FORMED: 1980

SALES: £17.2m

2yr CAGR: 15.8%

OWNED BY: Saafa Ali

Launching its own Zeina Love Our Food brand in 2008 added another string to the bow of the bulk supplier of pistachio nuts. It has since expanded the range of 80g bags to include almonds and cashews, as well as new flavours. Zeina continued to diversify, investing in a new venture to supply stuffed dates to the UK.
FORMED: 1946
SALES: £18m

2yr CAGR: 15.8%

OWNED BY: The Bell family

Now employing close to 250 staff, baker Bells of Lazonby has seen rapid expansion, with sales up 13% (its fifth year of double-digit growth) and pre-tax profits up 4.5% to £764k in 2015. Its entire range of loaves, cakes and meringues, supplied to retail and foodservice, all underwent a refresh to mark its 70th anniversary too.
FORMED: 1977

SALES: £28.3m

2yr CAGR: 15.2%

OWNED BY: Patrick Tobin

A wholesaler of vegetarian and vegan food, Marigold distributes more than 5,000 lines, half of them chilled, and has benefited from booming demand for healthy food and new store openings for customers such as Planet Organic and Whole Foods. It also sells its own brand of organic stock powders to the mults.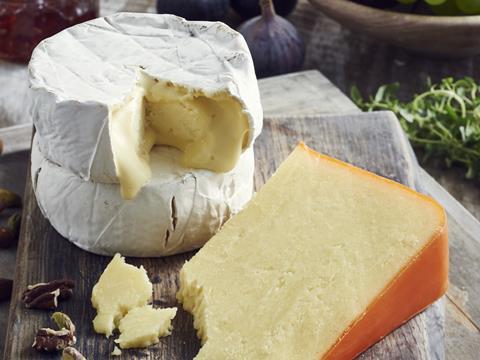 FORMED: 1993

SALES: £15.9m

2yr CAGR: 14.9%

OWNED BY: Nick and Richard Kenyon

Now in its third generation of family ownership, Lancashire cheesemaker Dewlay saw a 19.7% jump in sales last year to consolidate its place in The Fast 50. The maker of Garstang has its own specialist cheese shop, but also supplies major retailers including Tesco, Asda and Sainsbury's, and exports globally.


FORMED: 1964

SALES: £29.5m

2yr CAGR: 14.7%

OWNED BY: The Tudino family

Founder Cavaliere Giorgio Tudino died in 2015 aged 84, but his family-run business in Nottingham continues to grow. Giorgio's supplies high quality Italian foods from two factories in Newthorpe: a processing centre, which supplies customers with cheese, meat, alcohol and olive oil, and a fresh pasta factory.
FORMED: 1896

SALES: £24.6m

2yr CAGR: 14.4%

OWNED BY: Mark Laing, John Holroyd, Gavin Love and Ken McGarrity

Twenty years after the business was bought up from United Biscuits by four ex-employees, Nairn's Oatcakes has benefited from a huge rise in demand for its gluten-free snack options, with oatcakes and biscuits driving an extra £2m in sales in 2015.


FORMED: 1987

SALES: £10.7m

2yr CAGR: 14.1%

OWNED BY: Family-owned

The frozen ready meals and pastry buffet snacks supplier to foodservice has benefited both from the demise of one of its major rivals and investment in new products. Profits increased 45% in 2015 to £435k but it expects the living wage and higher raw material prices caused by a weak pound to hit the bottom line.
FORMED: 1977

SALES: £19.6m

2yr CAGR: 13.9%

OWNED BY: Shamim Akhtar, Shabaz and Nazir Ahmed

Family owned UK Snacks makes and sells Indian-style Bombay mix, peanuts, sweets and savoury snacks. Sales jumped 15% last year while profits were boosted by higher-margin products like popcorn and prawn crackers. It is now planning an international growth push.