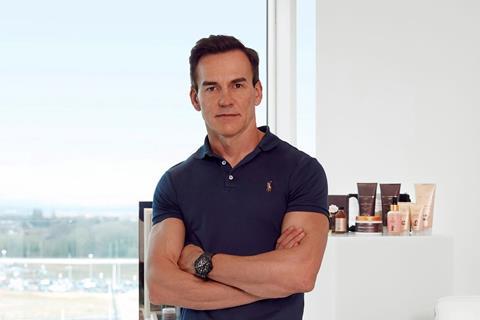 THG has handed a dossier of data to the City regulator that chief executive Matt Moulding hopes will prove that hedge funds and stockbrokers colluded to drive down the online retailer's share price (The Times £). THG has handed over data to the financial regulator seeking to show it was at the centre of a coordinated attack from hedge funds and stockbrokers that led to a recent slump in its share price (The Telegraph).
Marks & Spencer will be hoping to keep up with Next as it reveals its Christmas trading update on Thursday (The Daily Mail).
After years in the doldrums, Marks & Spencer is showing signs of getting its mojo back. The share price has all but tripled in value since crashing to an all-time low of just 85p during the depths of the pandemic in 2020 (The Daily Mail). M&S is worth comfortably more than Boohoo and its online rival Asos combined. It has upgraded profit forecasts twice over the past year and Clive Black, analyst at house broker Shore Capital, believes it may do so again when it updates investors this week. Its share price rose by three-quarters in 2021. (The Financial Times £)
Morrisons will remove "use-by" dates from milk packaging at the end of the month in an attempt to save millions of pints from being thrown away unnecessarily every year (The Guardian). Supermarket chain Morrisons will no longer feature a "use by" dates on most of its milk in a bid to reduce food waste (Sky News). Supermarket Morrisons is to scrap 'use by' dates on most of its milk in a move it says will stop millions of pints being poured down the sink (The BBC).
British farmers have criticised Asda's decision to backtrack on its promise to sell only British beef. The retailer said the U-turn was the result of higher beef prices, and it would now sell both Irish and British-produced beef in its stores. (The Guardian)
Sainsbury's is increasing hourly pay by more than 12% for grocery delivery drivers and more than 5% for its lowest paid shop workers as staff shortages continue to affect British businesses (The Guardian). Sainsbury's is set to become the latest UK supermarket to pay shop workers at least £10 an hour (The BBC).
Why boom times may be here to stay for Britain's supermarkets, writes Oliver Shah in The Times. "What seemed a freak boost for supermarkets in 2020 is morphing into something with longer legs. If the stock market doesn't value that properly, at some point someone else will." (The Times £)
WH Smith has kicked off a search for a new chairman as the high street and travel hub-focused retailer continues to grapple with the impact of the pandemic. (Sky News)
The UK government has not established any way to measure whether £2.4bn of annual post-Brexit farm payments will provide value for money and is failing to support English farmers facing steep cuts to EU-style subsidies, according to a damning report from parliament's public accounts committee. (The Financial Times £)
Extreme weather events in 2021 triggered spikes in the prices of agricultural commodities, which remained elevated into 2022, as the unusual conditions that damaged crops resulted in ongoing shortages. (The Financial Times £)
The organic food retailer Riverford has increased the price of its veg boxes by 5% as costs, including wages and transport, soar "across the board". (The Guardian)
Tighter coronavirus restrictions in the UK and Ireland have caused significant sales disruption at C&C Group (The Times £). The company behind the Magners and Bulmers cider brands has revealed that trading was hit last month as restrictions to tackle the spread of Omicron drained festive sales to bars and pubs (Sky News).
The chief executive of Campari predicts that the "culture of making cocktails at home" will outlast the pandemic, underlining the optimism among the world's largest spirits groups that the coronavirus crisis has permanently changed domestic drinking habits. (The Financial Times £)
Do smart supermarkets herald the end of shopping as we know it, asks The Guardian? A new breed of supermarkets means the days of queues, checkouts and shoplifting are numbered. But what else will we lose when no-transaction shopping becomes the norm? (The Guardian)
Race is on to be biggest in rapid groceries – start-ups are battling to dominate the market for quick deliveries of shopping. The intense competition between the rapid-delivery firms, sometimes referred to as quick commerce, has resulted in a proliferation of discounting. (The Times £)
Mark Littlewood in The Times writes: "With more of a whimper than a bang, we have recently learnt that the tax levied on sugary drinks is no longer being earmarked for the financing of anti-obesity measures for children. The unravelling of the logic and justification for the soft drinks levy is a sorry, but all too common, tale about how claims made for specific new taxes are rapidly found wanting." (The Times £)
Ex-Unilever chief Paul Polman: 'We don't have a climate crisis, we have a leadership crisis'. His controversial reign at Unilever is over, but Paul Polman is still vexed by 'malfunctioning' capitalism. (The Times £)