A Unilever special this morning as the papers explore the reason the Anglo-Dutch consumer giant is ditching London for Rotterdam and if its denails the move relates to Brexit hold water.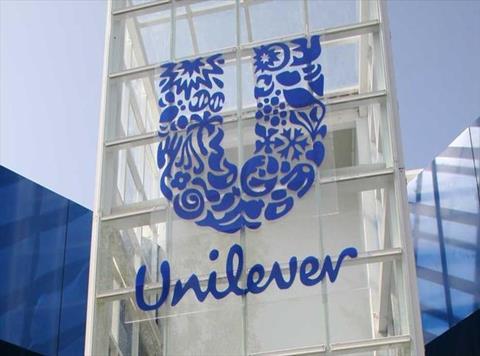 "Setback for Theresa May after Unilever moves base from UK", writes The FT, adding that the move "breaks a near century-old structure of running the company from both the UK and European mainland, in a setback for Theresa May's pledge that it will be business as usual after Brexit" (The Financial Times £). The Government has dismissed any suggestion that Unilever's decision to abandon its UK headquarters is connected to Brexit (Sky News).
With all the talk about Frankfurt and Paris possibly snaring business from the City, who knew that it would be Rotterdam that would strike the first blow to Brexit Britain, writes The Times (£). Nothing to do with Brexit? Actually, one shouldn't be too sceptical about chief executive Paul Polman's "categorical" denial that Brexit shaped Unilever's choice of Rotterdam over London, writes Nils Pratley in The Guardian.
Consumer goods giant Unilever faces being booted out of the UK's blue chip FTSE 100 index after confirming it will abandon its dual British/Dutch structure in favour of a single headquarters in Rotterdam (The Telegraph). Speculation that it would choose the Netherlands has increased in recent months, following the proposal of a tax change by Dutch Prime Minister Mark Rutte, himself a Unilever veteran, seen as benefiting Anglo-Dutch multinationals (The BBC)
In The Times (£), Alistair Osborne argues Unilever's wish to deter predatory bid interest is probably the most compelling reason for the move. "Anyone who witnessed how Akzo Nobel knocked back last year's bid from its US paint rival PPG Industries will have learnt a lot about the difficulties of taking over a Dutch outfit".
The FT's Lombard column helpfully provides three arguments why Unilever shifted its corporate HQ depending on your political persuasion: it sums up waning confidence in post-Brexit Britain; it has nothing to do with Brexit whatsoever; or this has nothing to do with politics at all and is really about mergers and acquisitions. (The Financial Times £).
Cash-strapped Britons have been cutting back on the shower gel, according to manufacturer PZ Cussons, which issued a profit warning after being hit by "consumer caution" in the UK (The Telegraph). PZ Cussons, the soap and shampoo maker, has issued a profits warning as cautious consumers cut back spending on household goods (The Times £). Shares in soap maker PZ Cussons fell down the plughole after a profit warning (The Daily Mail).
Dealers were adding Tesco shares to their shopping baskets after analysts at JP Morgan Cazenove became buyers for the first time in five years, claiming the grocer had become a "visible turnaround". (The Times £)
A former Walmart executive has accused the world's largest retailer of overstating sales to show "meteoric growth in its ecommerce business by any means possible" as it battles with Amazon, according to a lawsuit by a whistleblower (The Financial Times £)
Osborne's sugar tax boasts could end in bitter disappointment, writes The Telegraph. "Politicians all too often use the veneer of economic reasoning to justify nannying levies that won't work or ignore damaging unintended consequences".
Supermarket giant Coles will be spun off and become one of the 30 biggest companies on the Australian stock market in what owner Wesfarmers has called a "once in a decade" move (The Guardian). Wesfarmers' move to spin off the business, to which Citi assigns an enterprise value of about A$18bn (US$14bn), follows a review and a decision to focus capital on higher growth enterprises, and comes amid intense competition in the Australian grocery sector (The Financial Times £).