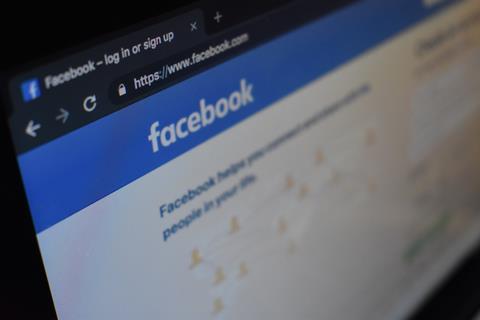 Facebook ramped up competition with Amazon with a new feature which will allow businesses to set up storefronts and sell directly to users on the platform. "Facebook Shops" will allow sellers to create digital stores on Facebook or Instagram, benefitting by gathering valuable data on what shoppers want (The Financial Times £). Mark Zuckerberg, Facebook's CEO, is positioning Shops as a tool for small businesses who had to shut down and move online due to the coronavirus pandemic (The Guardian, The Times).
The set up of a business on Shops is free and once a buyer decides to buy, they will usually be directed to the company's website to complete the transaction (BBC).
Greencore has said consumers are getting weary and bored of homemade lunches and leftovers, with the UK's biggest sandwich maker suffering a slump at the beginning of the pandemic but starting to see a recovery (The Financial Times £).
Asda is trialling a "virtual queuing" system which wiull allow shoppers to register in a queue remotely and wait in their cars ahead of entering the stores, in a latest measure to encourage social distancing (Sky News). The grocer was thinking of shoppers forced to queue outside in autumn and winter when the weather is less clement (The Times £).
US's supermarket chain Walmart has reported a sales spike caused by "unprecedented demand" due to the coronavirus pandemic. This however, cuased strain within its supply chain, with profits under pressure (The Financial Times £).
Quarantine measures to be introduced on foreigners travelling to the UK, coupled with the government's controversial immigration bill, could lead to shortages among fruit pickers industry experts have warned (The Guardian). Meanwhile, the government's website to encourage people to pick harvest crashed within minutes of the environment secretary urging people to visit it (Sky News).
Imperial Brands has cut its dividend by a third to strengthen its balance sheet as it expects continued pressure on its duty-free business in the second half of the year (The Times £).
Deliveroo has expanded its tie-up with Majestic, lifting the total number of stores on its platform by further 50 to 80. More than 50 Majestic wines, champagnes and spirits will be available at the same price as those in its closed shops, delivered in "as little as under 30 minutes" (The Times).
Catering group Compass is seeking £2bn from investors in a fundraising which features a retail offer for small investors, to increase its total liquidity to £5bn and secure its short-term position (The Times).
McBride expects profits to be higher than previously forecast after consumers became mor efocused on cleaning to prevent catching the corovanirus. Shares in the company rose 7.7% after an unscheduled update in which it predicted that its adjusted pre-tax profits for the year to June 30 would be 15% ahead of expectations (The Times).
As it prepares to reopen next month, John Lewis warned clothes could be put in quarantine after a shopper has tried them out without buying them. Alternatively, items could be steamed professionally to kill germs before items are put back on the racks (The Telegraph).
But John Lewis' operations chief Andrew Murphy said the company "can't get everything right", despite having a blueprint on how to reopen shops safely (The Telegraph).
UKHospitality has issued guidance for pubs and restaurants to reopen safely from July, including removing salt and pepper shakers from tables and banning drinkers from propping up the bar (The Telegraph).
Pizza Express is gearing up to reopen 13 London restaurants for delivery within 10 days as it prepares for a return to business (The Guardian).
Johnson & Johnson said it would stop selling its talcum-based baby powder in the US and Canada as part of a broad reassessment of its consumer product portfolio. The company continued to stress the safety of the product but said demand was falling (The Guardian). The move comes after years of litigation with Johnson & Johnson forced to pay out billions in compensation (BBC).