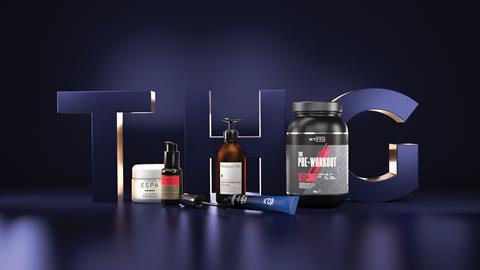 THG has rejected a £2.07bn bid from two investment companies, as a venture capital firm controlled by property tycoon Nick Candy also said it was exploring an offer for the beauty and nutrition online retailer (The FInancial Times £).
Nick Candy, the British property tycoon, revealed last night that he was exploring a potential takeover of THG, only for the embattled ecommerce company to announce minutes later that it had rejected a rival £2.12bn approach from one of its shareholders and board members (The Times £).
The billionaire property mogul, who owns One Hyde Park in Knightsbridge, released a statement after markets closed saying he is 'considering a possible offer' to take THG private (The Mail).
Candy, a donor to the Conservative party with a fortune estimated at £1.5bn who is married to former Neighbours actor Holly Vallance, now has until 16 June to make a formal bid or walk away under UK takeover rules (The Guardian).
Shares in THG had earlier closed at 116p, down more than 80% since last September after Matt Moulding's company failed to reassure City investors over the value of its IT platform Ingenuity (The Telegraph).
Iceland is to launch a new discount for shoppers who are over 60, as soaring prices hit household budgets (BBC News).
A battle is shaping up between major retailers over whether the UK should introduce an online sales tax, with Sainsbury's demanding it to help revive struggling high streets while M&S argues it would have the opposite effect (The Guardian).
An old phenomenon is about to return as the Co-op introduces "walking deliveries" for customers who live near 200 of its shops (The Times £).
Small shops are pressing Boris Johnson to scrap the last remaining component of his obesity strategy, saying that a ban on sweets and chocolates at the checkout will raise prices for consumers (The Times £).
UK consumer confidence has dropped to its lowest level for nearly 50 years amid the cost of living crisis, according to a survey, fuelling concerns that the economy will slide into recession in 2022 (The Financial Times £).
Confidence, as measured on the monthly barometer by GfK, fell two points to minus 40, the lowest score since records began in 1974 (The Times £).
Stoking fears that Britain is heading for a recession caused by the squeeze on family budgets, the latest monthly snapshot showed consumers are now gloomier about their prospects than they were during the 2008 financial crisis (The Guardian).
Rishi Sunak has been warned by a business leader that he must act now to help people with their bills and stimulate investment instead of waiting for months (The Times £).
A piece by food critic Jay Rayner in The Guardian says that if you want to know why food prices won't go down any time soon then you should ask a farmer. "The simple solution to food inflation is to grow more of our own produce. Just don't expect the government to support that."
Britain could become a world leader in cultured meat production post-Brexit by outflanking the EU to bring the hi-tech products to market swiftly, industry leaders say (The Guardian).
Fevertree Drinks has maintained its full-year outlook amid continued high demand in the US and a rebound in trade at UK hospitality venues (The Mail).
London markets fell sharply in a global sell-off on renewed pessimism about a slowdown in the world economy (The Times £).
McDonald's has agreed to sell its Russian business to Alexander Govor, a local franchisee who operates 25 of the chain's restaurants in Siberia (The Financial Times £).
Govor, who operates 25 restaurants in Siberia, has agreed to buy its 850 Russian restaurants and run them under different branding, McDonald's said on Thursday (The Guardian).
The burger giant is quitting the country after 32 years as a result of Russia's invasion of Ukraine, which it said had made its continued ownership of the business untenable (The Times £).
Black Sea blockade in Russia-Ukraine war threatens world food supply (The Times £). "The occupation of Ukraine's south coast is predicted to cut national wheat exports by 35% this year. The consequences are already apparent in the Middle East and north Africa, where famine, mass starvation and revolution could follow."
The home delivery boom for Royal Mail has receded along with the end of coronavirus restrictions, leaving the business short of the profits it was promising investors earlier this year (The Times £).
Royal Mail has warned that it is likely to raise prices again for stamps and letters, as part of efforts to combat rising costs and offset a post-pandemic slowdown in parcel deliveries (The Guardian).
It is now warning of a sharp decline in the coming months as the cost-of-living crisis hits online shopping and parcel delivery further (The Times £).
Young's has joined rival pub chains in warning of inflationary pressures, but unlike peers, the firm has insisted it is 'well placed' to deal with soaring costs (The Mail).
Patrick Dardis called time on his spell as chief executive of Young's by delivering strong full-year results and a 17% increase in recent revenues relative to pre-pandemic levels (The Times £).