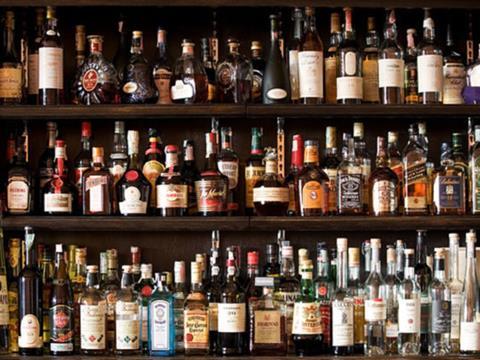 On the surface the global alcohol giants were amongst the worst performers in the 2015 OC&C Global 50, but the sector still looks well positioned for longer-term global growth.
OC&C's analysis of the performance of the world's 50 largest fmcg players (examining financial performance from 2014) does contain some sobering figures for the sector.
Beer and spirits producers saw profit margins decline by more than any other sector, falling 5 percentage points on average compared to the next worsst sector of dairy at -2.2 percentage points.
Average sales growth of 0.9% was behind the headline 1.7% growth figure for the overall Global 50, though ahead of tobacco, pharma and diversified companies.
However, the overall figure masks some grim individual company performance, with Kirin Breweries and SABMiller tumbling four places each in the Global 50 table and Diageo falling by five places.
Diageo recorded the third poorest sales growth performance in the entire table, with revenues falling 9.2% (excluding excise duty), while Pernod Ricard in the bottom five performers with revenue growth of -7.3%.
The disappointing sector-wide growth figures come despite two of the year's major acquisitions being in the alcoholic drinks space – with ABInBev's $6.1bn deal to buy South Korean beer firm Oriental Brewery Company and Diageo's $3.1bn acquisition of United Spirits the year's second and third largest deals respectively.
So what's gone wrong?
The strong growth of alcohol producers over the past decade has relied on growing sales in territories with emerging middle classes and persuading them to move up from local brands to products from international players.
This export boom has left alcohol as the sector most exposed from recent emerging markets currency volatility. Diageo's full-year revenues were hit by 7.8% thanks to the devaluation of currencies like the Venezuelan bolivar and the South Africa Rand, while the falling value of currencies including the Indian Rupee hit Pernod Ricard's revenues by 7% and SABMiller was hit for 5.2% by currency fluctuations.
Diageo and Carlsberg were also hit by non-recurring items from restructuring costs and losses from discontinued operations during the year.
But these factors are not enough to explain the sharply tightening margins and anaemic revenue growth.
The volumes picture was equally as grim, with SABMiller seeing volume growth slide from 3.5% to 1.6% and Diageo seeing a 1% rise in volumes shift to a 2% volume fall.
Furthermore, even corrected for exceptional items, profit margins still declined at Diageo, Carlsberg, Pernod Ricard and Kirin Breweries.
Wider macro-economic and political issues hit trading last year too – with the political unrest and economic woes of Russia and Ukraine hitting a number of brewers with operations in the region and a crackdown on corruption in China hitting sales of imported spirits.
But OC&C's head of consumer goods Will Hayllar argues that the poor 2014 sector performance shouldn't be seen as a sign the party is over for the alcohol firms in terms of international expansion.
Calling the weak 2014 "a blip", he points to stronger margin expansion over the past ten years than other Global 50 players as an indication that alcohol producers are amongst the few major fmcg sectors succeeding globally.
Average margins have growth from 17.3% in 2005 to 21.8% today despite the small set-back last year.
"They have generally done a better job of making scale work," he says. "Partly because there is more appetite among consumers for international brands and partly because the route-to-market in alcohol is something where scale really matters."
He adds that there remains plenty of potential for further consolidation in the sector – noting that smaller players board 60% of the global spirits market, compared to just 22% of beer. The beer and spirits sector accounted for 39% of deal value last year – by far the largest sector contribution.
3G Capital, a major investor in ABInBev, has been linked with an approach for SABMiller recently – and the industry remains one where consolidation can drive growth.
For example, ABInBev saw revenues rise 9% thanks largely to acquisitions and international expansion, while Asahi Breweries also defied the wider malaise to post growth of 4.2%.
The Global 50 report also points to Carlsberg as a company that has placed emphasis on regional brands tailored to individual markets - – including its Brewmasters Collection - which will give them strong future growth potential.
"At a time when the fmcg giants are coming under pressure from smaller local players, the alcohol producers are still doing relatively well in terms of growth and there is plenty of room for further consolidation," Hayllar concludes.