Last week, Sainsbury's announced a major push into beauty with an expanded range of products, specially trained assistants and a new look and feel for its beauty aisles. It's trialling the changes in eight stores before deciding on a wider rollout. We went to one of the stores involved in the trial - at Purley Way - to take a look at what's on offer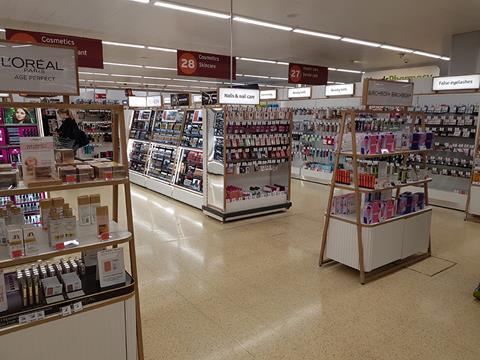 The new beauty department is in the middle of the store and is set apart from 'normal' personal care ranges with specially lit fixtures featuring light accent wood and special gondolas. Skincare ranges are located towards either side, with makeup and cosmetics ranges from the likes of Revlon, Maybelline and Rimmel located in the centre.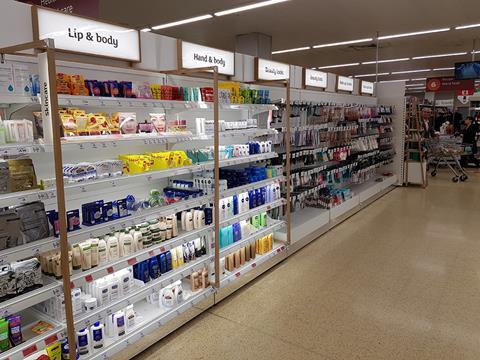 Specially lit fixtures guide shoppers to individual product areas, including lip, body and hand care, beauty tools, and skincare.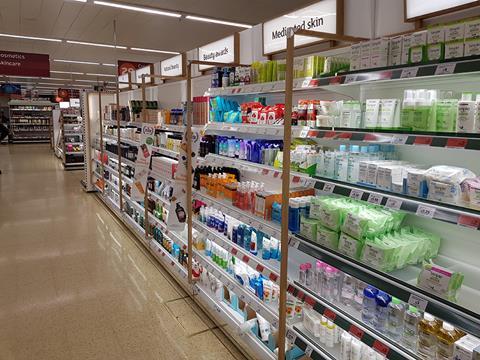 Other key sections highlighted include medicated skincare for specialist skincare needs, including products from Neutrogena and Clearasil, and a special section for award-winning beauty and skincare ranges.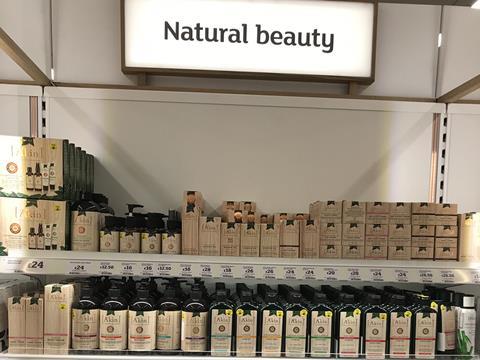 Natural, vegan and organic products are a major focus in Sainsbury's new beauty section, with brands on offer including A'kin, Urban Veda, Weleda, Natura Siberica, Yes To and Unilever's Love Beauty and Planet.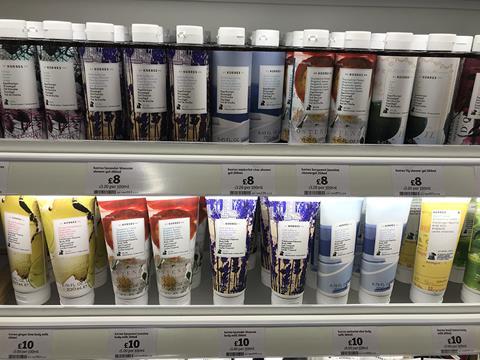 Greek natural beauty brand Korres is one of the big winners of Sainsbury's new beauty push, gaining an eye-catching amount of shelf space for its high-end bath and body products. Shown here are various variants of body wash and shower gel, retailing at £8 and £10 a pop.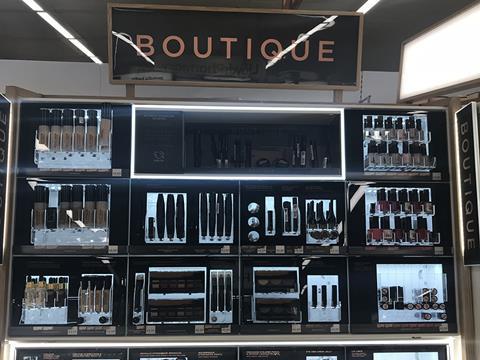 Sainsbury's own beauty range - Boutique - offers on-trend make-up lines at affordable prices, including lipsticks for £3, bronzer bricks for £4 and a highlighting and contouring stick for £4.50. The range forms a core part of its new offering and is presented prominently in a special display in-store, alongside products from cosmetics giants L'Oréal, Maybelline and Revlon.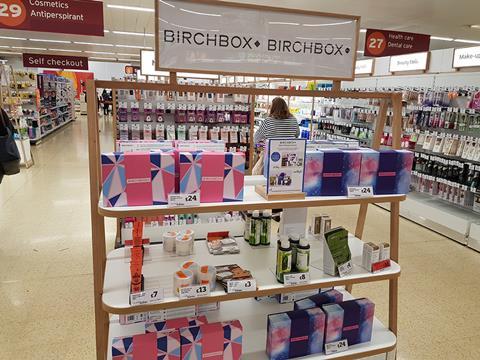 As part of its new beauty push, Sainsbury's has teamed up with beauty subscription box Birchbox to offer two specially curated boxes to its in-store customers. The boxes cost £24 each, come in a morning and evening version, and contain products from the likes of Yes To, Korres, Dr PawPaw and Nip + Fab.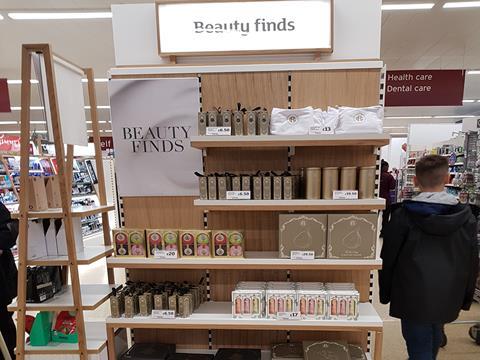 Special gondola ends highlight a curated selection of 'beauty finds', including Korean-inspired sheet masks and gifting options.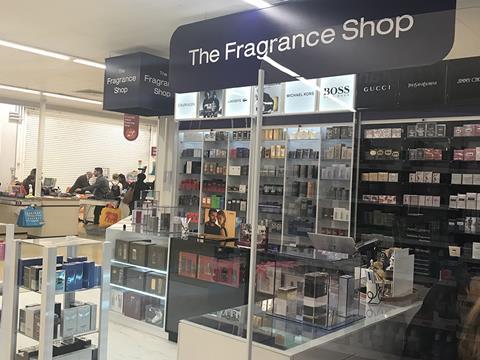 The Purley Way store is also one of two Sainsbury's stores to trial an in-store concession from The Fragrance Shop, offering fine fragrances from the likes of Gucci, Calvin Klein and YSL.