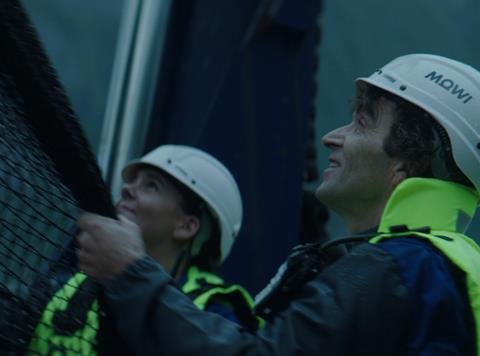 Marine Harvest is to plough €35m into its new Mowi brand over the next two years as part of a push to create a "global salmon brand".

The Norwegian supplier, which will also change its company name to Mowi, said the aquaculture brand would provide customers "added value in taste, convenience, nutrition and traceability".

Mowi - the original name of Marine Harvest when it was established 50 years ago - will be launched early next year in selected markets. It would play on the supplier's "untold story" of "transparency, sustainability, food safety and food quality" COO Ola Brattvoll told The Grocer.
Products will be available under Mowi Pure, a collection of raw and smoked salmon cuts; Mowi Signature, consisting of added-value and food-to-go products; and Mowi Supreme, described by Brattvoll as the "ultimate" salmon.

Ranges would depend on each market, said Brattvoll, who was tight-lipped on whether Mowi would be introduced to the own label-dominated UK salmon category.

"We will develop a brand that tells the story private label isn't telling, and meets demands own label is not meeting."
However, he stressed the launch of the brand would not detract from the supplier's existing own label business. "We will still be a major supplier of private label to retailers and will work together with key partners in adding value to their category."
Consumer appeal
Changing the name of Marine Harvest should also play well with consumers, Brattvol suggested.
"Marine Harvest wasn't well known and wasn't used as a brand or actively communicated, he said. "We've also done research which found the name did not necessarily give a positive association from a consumer point of view", he added, particularly when related to sustainability.
"People tend to associate it more with harvesting the oceans which is not necessarily something positive."
The proposed name change is due to come into force on 1 January, subject to shareholder approval.
Launching the Mowi brand was "a new step into the retail sector which allows us to take full ownership of the salmon's life from feed to fork", said Marine Harvest CEO Alf-Helge Aarskog.
"Mowi is an inspirational name that recalls our pioneering spirit that has developed over the past 50 years," he added.
"Since the first salmon was farmed in 1964, we have grown into a global fully integrated company, including breeding, feed, farming, processing and sales. Throughout the past 50 years, we have always remained true to our core value - the care we have for our people, our fish, our customers and the environment."