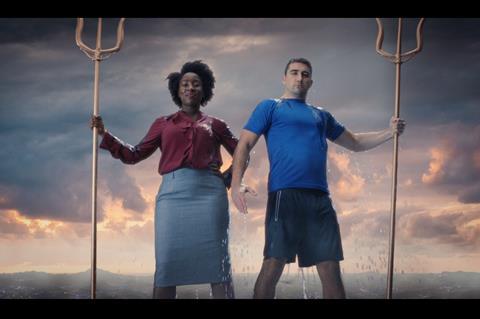 Young's Seafood is gearing up for a big year of NPD with the launch of its biggest ad push in more than half a decade.
The seafood giant will unveil its multimillion-pound Masters of Fish ad push tonight (6 January) during ITV's Coronation Street.
The "powerful" campaign, which will run to the end of May, was designed to appeal to a younger audience, said new Young's Seafood CEO Simon Smith, and would "help us take a leadership role in building household frequency and penetration in fish" among the demographic.
It will reach about 33 million shoppers during its time on air and run across leading broadcasters, including ITV, Sky, Channel 4 and Channel 5.
Masters of Fish featured ordinary people "who demonstrate how Young's expertise helps them master different meal occasions, ranging from a midweek family dinner, a date night and a post-workout pick-me-up", the processor said.
Young's was acquired by CapVest-owned meat processor Karro Food Group in July and is now part of a newly-formed multi-protein food group created in October called Eight Fifty Food Group.
It was planning to launch a raft of "exciting" new products around May and June, Smith said, which would build on the ad campaign and help attract younger customers with "a big focus on health and convenience".
Smith, who joined the seafood giant in October from rival Seachill, has already restructured the business in a bid to better service its predominantly frozen branded business and its mainly chilled own-label operation.
It saw Young's split into separate chilled and frozen divisions with the group's sales director Frank Green promoted to MD of the supplier's new chilled business unit and taking executive accountability for seafood procurement.
Marketing director Yvonne Adam was promoted to MD of its new frozen business unit, and also took on executive accountability for leading the business' foodservice and international categories.
The restructure would allow Young's to better focus on its own-label customers, Smith said.
"We wanted to build much more trust with those retailers, and be more competitive and responsive in the way we handled their business," he added. "Own-label and branded relationships are very different – the way you engage with customers and the way you need to focus on your activities is different."
The changes had received positive feedback from Young's customers, he claimed.