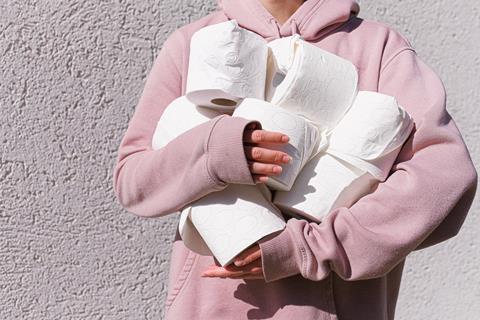 The Competition & Markets Authority has said it will use its powers against "bad apples" in the food and drink sector that are "seeking to capitalise on the current situation by charging unjustifiably high prices for essential goods".
In an open letter to the food and drink industry, the CMA said it had received reports that a "minority of firms in your sector" had been price gouging. It urged the sector to act so that any errant companies could be "identified and stamped out quickly".
The letter, by the CMA's senior director of markets Daniel Gordon, states that the authority understands "some price rises may result from constraints further up the supply chain" and were unavoidable. However, any companies affected by wholesaler or supplier price hikes were urged to report it.
The communication follows several reports on social media of independent shops charging inflated prices for commonly stockpiled items such as toilet roll and hand sanitiser.
"If appropriate, the CMA has recourse to a range of competition and consumer powers to tackle bad behaviour. It is therefore vital that any poor behaviour is nipped in the bud now and we will use all of the powers available to us to ensure that markets continue to work well during the coronavirus outbreak," Gordon said in the letter.
The Chartered Trading Standards Institute has also spoken out against coronavirus price gouging, saying it was "appalled" by the behaviour.
"Profiteering from selling in-demand items at a time of need at exorbitant prices…just know people will remember when this is over," it tweeted today.
Earlier this month, the CMA spoke out against private sellers listing panic-bought goods on online marketplaces for far higher than retail prices. They were seeking to "exploit the current situation to take advantage of people" the authority's CEO Andrea Coscelli said.
"We urge retailers to behave responsibly throughout the coronavirus outbreak and not to make misleading claims or charge vastly inflated prices. We also remind members of the public that these obligations may apply to them too if they resell goods," he added.
Amazon and eBay have both acted to stamp out price gouging on their platforms, the companies have said, by suspending sellers suspected of doing so. The two companies are under investigation by Italian regulators after prices for high-demand products soared in the wake of the crisis.