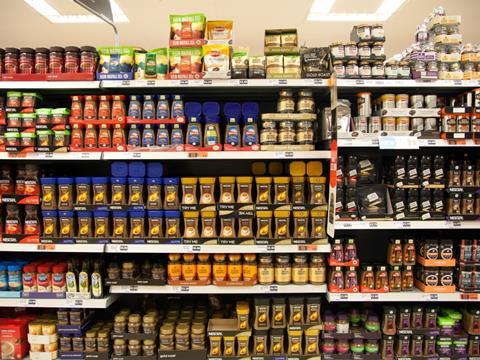 Shoppers are saving less on big brands as bogof and half-price deals continue to decline.

Most of the UK's top 10 biggest-promoting brands offered lower average savings on featured space promotions in April 2019 versus April 2018, while supermarkets also scaled back savings on own-label deals by 4% [Promodynamic Brands: 4 w/e 28 April 2019].

Only Kellogg's and Colgate increased average savings year on year, by 0.8 percentage points and 3.3 percentage points respectively.

"The continued decline of bogof and half-price deals, down by 0.4% and 2.4% respectively, is an indication that brands are holding back on the overall promotional offer," says Assosia director Kay Staniland. "Most 'save' promotions offer less than 30% savings on average, as do x for y deals."

There was a slight increase in the number of x for y deals, which accounted for 18.2% of total featured space promotions last month, but single-product price cuts "continue to dominate", says Staniland, accounting for more than 81% of all deals.

Most brands also scaled back the number of featured space promotions in stores compared to April last year, with only Cadbury (+3.92%), Coca-Cola (+53.9%) and Kellogg's (+16.7%) increasing their offers.

However, this could reflect the earlier Easter this year, which pushed up promotions in the previous four-week period," suggests Staniland.

"The temporary spike in promotional activity on featured space locations in store in the previous month may have seemed like a return to the old days of cramming as many promotions into those locations as possible," she adds.

"However, with an earlier Easter taking place and the 'impulse' brands and retailers putting offers on earlier and earlier, it's no real surprise to see a big drop in the number of offers from those brands in the weeks after the Easter break."

Despite the overall decrease in featured space promo activity, own label increased offers by almost 14% year on year.