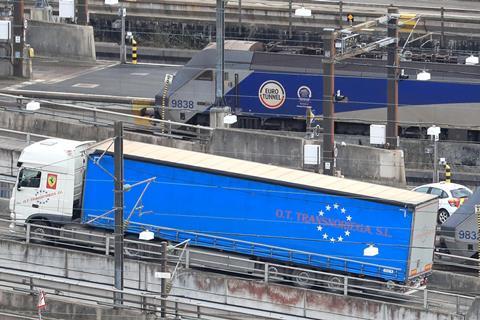 Exporters are increasingly concerned that the second half of 2021 will see short-term Brexit disruption evolve into the permanent loss of certain EU markets.
Many exporters had responded to the Brexit challenge so far by putting "band aids on bullet wounds", said Neil Hammill, commercial director at Cambridge Commodities. However, he said many were now weighing up whether to stop exporting the goods that encountered the worst frictions upon arrival in the EU.
These were predominantly animal origin products and organics, Hammill said. "I sense we're going to end up putting them in the 'too hard box' over there and going: 'OK, this is what's left', and it might be a business that's 75% of the size."
When the trade deal landed in December last year, Alex Matheson, a partner at food and drink distributor Fresh Marketing, expected the first few months to be "a bit chaotic" but that the business would find a way to make things work.
But now, just over five months in, "some of our routes are becoming completely unworkable," he said, highlighting occasions on which "hundreds of hours" had been spent trying to work out how to send £2,000 worth of goods.
"It's not sustainable for us, it's not sustainable for the customers, and it's not sustainable for the brands. The only sensible thing for the importer to do is find the products from somewhere else," Matheson added.
Spain, Portugal and Italy in particular were throwing up "horrific issues", according to his business partner Barney Mauleverer, as local officials enforced "different interpretations of the rules" to elsewhere in the EU. This has included the new requirements on export health certificates for composite products. "Often Spain insists that we need a health certificate, the UK says we don't," said Mauleverer.
The confusion has forced Fresh Marketing to ship goods via Belgium for the Spanish market, while food intended for Portugal is redirected via Malta. "I think these importers are going to give up and turn their attention to lower hanging fruit," Mauleverer said.
Sandra Sullivan of the Food & Drink Exporters Association said many companies had hoped at the start of the year that new trading rules with the EU would change. "But the fact is this is EU legislation. It's the rules. That's now sinking in and companies are starting to change their business models."
She pointed to one major tea brand that has now completely stopped organic exports because "it's just too difficult". Organics have been one of the food sectors worst hit by Brexit, with difficulties including re-exporting goods that arrived in the UK from third countries.