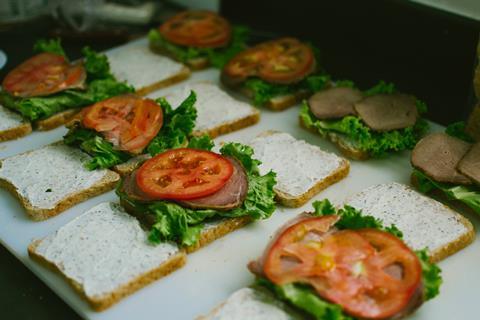 The FSA is set to re-examine how hospital food supply chains are inspected by local authorities in the wake of the listeria outbreak that left five patients dead.

During a discussion on the listeria outbreak at yesterday's meeting, FSA board member Mary Quicke raised concerns over the integrity of chill chains in hospitals, citing an article in The Grocer last week.

In response, Maria Jennings, director for regulatory compliance, people and NI, said the agency was still "in the middle of investigating the incident and working with the authorities".

However, she added: "A step back and wider look at how those institutions are inspected is something we will be looking at very soon."

The FSA had not yet been informed of what role it would play in the review of NHS food ordered by Matt Hancock earlier this week, the board heard, but chair Heather Hancock stressed the agency would expect to take a leading role in any food safety element.
In the meantime, the FSA planned to see what immediate lessons it could draw from the outbreak and "cross-check that against our 2016 guidance" for hospitals on reducing the risk of listeria, added FSA CEO Jason Feeney.

However, nothing in the incident for far suggested "we would need to alter that guidance or instructions", he added.

Health authorities have identified nine confirmed cases of listeria in seven different hospitals in the UK, all linked to contaminated sandwiches from a single supplier.

Speaking to Parliament on Monday (17 June), Matt Hancock promised there would be a "full and thorough investigation, with severe consequences if there is any evidence of wrongdoing".

He also told MPs he had ordered "a root-and-branch review of all the food in our hospitals - both the food served and the food sold".

The wide-ranging review would look not only at food safety in hospitals, but also on "eliminating junk food from hospitals" and "improving nutrition" for patients by offering healthier choices, he said.

"The review will identify where we need to do more, where we need to do better to improve the quality of food in our hospitals, and how we help people to make healthier choices," he told MPs.

"We will do everything we can to ensure that the food we eat in hospitals is both safe and healthy."