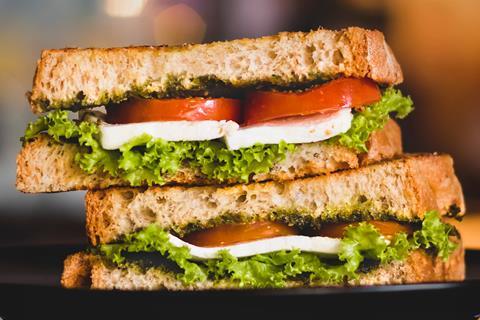 The FSA is continuing to investigate the extent of a major listeria outbreak linked to prepacked hospital-bought sandwiches and salads, which has led to the deaths of three people to date.
It said a total of six hospital patients in England had been taken seriously ill following the outbreak, announced on Friday. Two people died from the illness at the Manchester University NHS Foundation Trust, while one died at Liverpool's Aintree University Hospital NHS Foundation Trust.
Sandwiches and salads linked to the cases have been withdrawn from sale, while supplier The Good Food Chain had voluntarily ceased production as the investigation continued.
The FSA, which is investigating the case alongside Public Health England, Public Health Wales, Health Protection Scotland and Food Standards Scotland, said the business had been supplied with meat produced by Salford-based North Country Cooked Meats, which had subsequently produced a positive test result for the outbreak strain of listeria.
The meat supplier and North Country Quality Foods, which it distributes through, had also voluntarily ceased production, the FSA said. Affected products had been supplied to 43 NHS trusts across England, while FSS was investigating whether the product had also been distributed to health boards in Scotland.
In a statement, The Good Food Chain confirmed its production facility in Stone, Staffordshire had been "cross-contaminated by an ingredient from one of its approved meat suppliers".
It stressed the business had "operated in the food industry for almost a quarter of a century and has an excellent reputation for food safety and quality", while the Stone facility was regularly audited and recently renewed its BRC Grade A accreditation and a five-star rating from the local environmental health officer.
"Food safety and integrity underpin the business, and the ability to give peace of mind to its customers is paramount," it added.
"The business would like to pass on its thoughts to the families of those who have been affected by this outbreak. It would also like to thank all customers, suppliers and staff for their ongoing support at this difficult time."
FSA chief operating officer Colin Sullivan said: "We have taken action along with local authorities to minimise the risk based on the evidence so far. The FSA will continue to investigate how the outbreak occurred and if further steps are required to protect vulnerable groups."