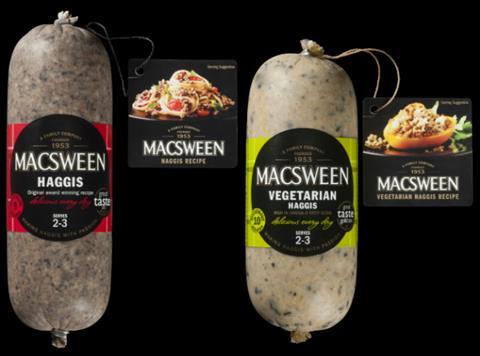 Haggis manufacturer Macsween has played down food poisoning fears after a raft of its products were recalled in response to concerns over "inadequate procedures" to control clostridium botulinum.

The supplier said it was recalling 12 Macsween-branded haggis and black pudding products as a "precautionary measure" at the end of last week. They carried use-by dates up to and including 18 August.

It also recalled five Lidl products carrying Warren & Sons and Donald & Sons branding, with all date codes affected, and five M&S products with use-by dates between 26 and 28 July.

FSA and Food Standards Scotland notices stated the products had been recalled as manufacturing controls that could potentially affect the safety of the products "could not be demonstrated satisfactorily by the manufacturer".

This meant the growth of the botulinum toxin, which can cause botulism, went potentially unchecked.

Regular testing by Macsween had found that some of the water content used in its products "was not to the stringent levels we adhere to" the supplier said.

"The company takes this matter very seriously and all steps have been taken to remove products from the supply chain promptly and efficiently," a spokesman added.

"After fully investigating, we have immediately put in place additional measures to ensure that the issue is addressed. This includes additional water and salt metering, recipe recalibration, refreshed staff training and additional testing both in house and independently."

He stressed the products "pose no risk to consumer safety if cooked properly, in accordance with the on-pack guidelines", while Macsween was "satisfied that the issue has been resolved and that our products are of the highest quality and taste possible".