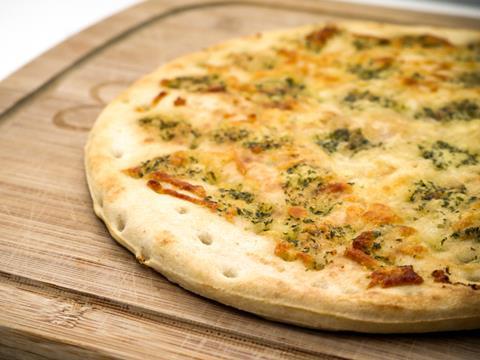 Sainsbury's has urgently recalled its own-label free-from garlic pizza bread after undeclared cheese and milk were found in them.

The recall covers Sainsbury's Deliciously free-from garlic pizza bread (160g) with use-by dates of 27 January 2019. The product was found to contain milk due to the presence of cheese that was not listed as an ingredient on the packaging.

The Food Standards Agency (FSA) said the supermarket's failure to list milk as an ingredient makes the item a possible health risk for customers with an allergy or intolerance to milk or milk constituents. The FSA urged shoppers who have purchased the garlic pizza bread not to eat it, and instead to return it to a Sainsbury's store for a refund.
The supermarket has issued an in-store point of sale notice for customers outlining why the garlic pizza bread has been recalled, and advising shoppers to return purchases to any branch for a full refund.

"We are recalling our Deliciously free-from garlic pizza bread because it may contain traces of cheese," a spokesman for Sainsbury's told The Grocer. "We're asking customers who have an allergy to milk to not consume the product and return it to their nearest store, where they will receive a full refund. No other Sainsbury's products are affected and we're sorry for any concern and inconvenience this may cause."

The supermarket said it is investing how the error occurred, but would not reveal the product's supplier.