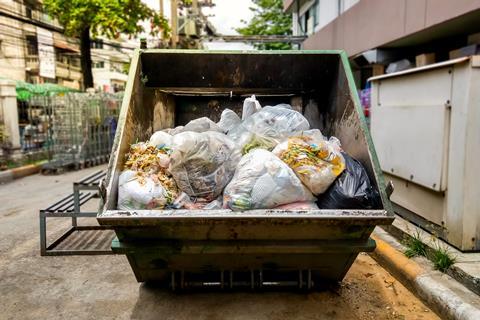 Major suppliers, supermarkets and an as yet unnamed celebrity have signed up as strategic partners to the first national week of action to tackle food waste.
Asda, Co-op, KFC, M&S, Premier Foods, Sodexo, Unilever and Waitrose are backing the event, which will be run by Wrap from 1-7 March.
Wrap said the "huge public campaign" headed by a "well-known public figure" will attempt to bring alive the message that 'Wasting food feeds climate change'.
The event will urge the public to take part in a challenge to try to reduce their own household food waste to as close to zero as possible. Wrap said it and its food waste partners would share simple food management tips and techniques proven to help prevent wasting food.
"Wasting food is a major cause of climate change – it generates more greenhouse gas emissions than all the commercial flights in the world," said Wrap CEO Marcus Gover. "We know through our research that the climate change emergency matters to people so this is something we can – and must – act on together. It is time to focus on saving one of our most precious resources instead of generating greenhouse gases producing food that is never eaten.
"I'm delighted to be launching the first UK Food Waste Action Week in March, and to have such strong support from our partners across sectors. Together we will inspire real and lasting change. Food Waste Action Week gives organisations a unique opportunity to capture their customers' attention as part of a national event and help them to play their part in eliminating food being wasted and tackling climate change."