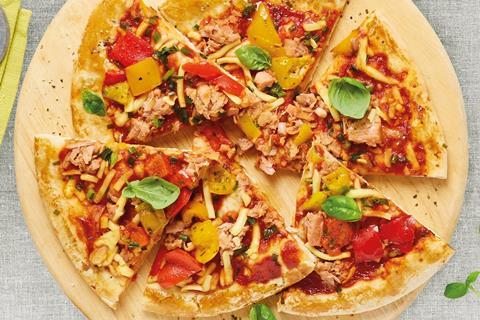 Discounter Aldi has emerged as an unlikely contender in the battle for free-from growth.
Sales of free-from food and drink surged 50% at Aldi over the past year, exclusive data reveals – making the retailer the fastest-growing player in the category in percentage terms [Kantar 52 w/e 22 March 2020].
Comparatively, sales of free-from were up 35.9% at Lidl, 34.6% at the Co-op, 28.9% at Marks & Spencer and 11% at Waitrose. Sainsbury's, Asda, Morrisons and Tesco grew their free-from sales 16.3%, 14.6%, 15.9% and 9.5% respectively.
Aldi now has a 5.7% market share - the largest of any non mult retailer, although Tesco still dominates with a 24.3% share of free-from sales.
Despite brands holding a 71% share of the free-from market, private label sales are on the up.
In fact, "private label outperforms brands in terms of year on year growth," said Kantar analyst Bianca Draghici.
"The Aldi private label range should definitely have a mention here, as it manages to bring the most spend contribution to the market overall."
HRA Global MD Hamish Renton said Aldi was "correcting an undertrade" in the category.
"They haven't fished these waters before – hats off to them, they finally got to the races," he added.
"Free-from has always traded at a 10% to 35% premium over conventional [fmcg] and Aldi has angled it much more on the 10% side so they are winning hearts and minds.
"Much of the category is made up of lifestyle free-from [shoppers] without a diagnosed medical need, and if you're a lifestyler there is a limit to how much you're willing to pay."
It comes on the back of a stellar year for the free-from category, which added £385.2m to its value in the year to 22 March, rising 19.4% to £2,474.2m [Kantar].