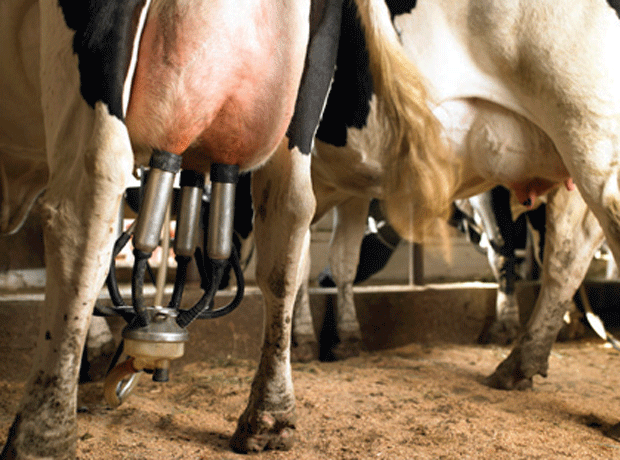 Cheesemakers have announced record increases in milk prices because of the ongoing problems caused by the adverse weather over the past 12 months.
Somerset cheesemaker Wyke Farms increased its price by 1 pence per litre, to about 31.7ppl, from Saturday (1 June) and Dairy Crest has announced a 1ppl increase – taking the price to 32.25ppl – for farmers who supply milk for its Davidstow Cheddar brand.
Wyke's price is the highest it has ever paid for milk, while Dairy Crest's sum is the highest it has paid to those farmers who supply milk for Davidstow.
Although the weather had started to improve, farmers were still facing difficult conditions on farm as they dealt with the longer-term challenges caused by the weather over the past 12 months, said Dairy Crest's milk procurement director Mike Sheldon. "We recognise the importance of supporting our farmers to enable them to maintain and where possible increase milk production."
Grass growth was still slow after a late start, added Wyke Farms MD Richard Clothier.
Meanwhile, Müller Wiseman Dairies has announced that its new Müller Wiseman Formula Price will pay 32.27ppl during its first quarter of launch, between July and September 2013. "This is a strong opening price which reflects a good period for dairy commodities underpinned by relatively high standard litre prices," said Pete Nicholson, agricultural affairs manager for Müller Wiseman Dairies.
Members of the Müller Wiseman Milk Group who receive the standard milk price can apply to sell a minimum of 10% of their milk volume under the new option and the price will be recalculated on a quarterly basis.